FOR the second time we're using another line from the movie Jerry Maguire, it's the scene where Jerry Maguire played by Tom Cruise tries to convince and persuade his lone remaining client Rod Tidwell played by Cuba Gooding, to stay with him despite the mass defection of all his clients to his former employer, SMI (Sports Management Inc.).
Last week, we took a look at student athletes having sports agents. Today, we shall discuss what are the advantages and disadvantages of student athletes having a sports agent.
Over the weekend, I spoke with three people who've had extensive experience being a student athlete, dealing with student athletes and dealing with sports agents.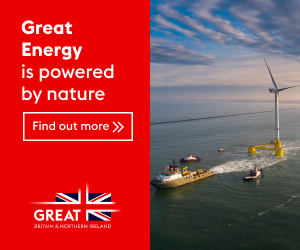 I've known Vic Hapin since my days as a graduate-school student and graduate-school basketball team manager at the De La Salle University-Graduate School of Business. Vic was an assistant coach on those teams and now he assists Coach Cholo Villanueva on the De La Salle women's basketball team.
Vic has been around La Sallian student athletes since 2008, sometimes dealing with handlers of elite La Sallian student athletes.
According to Coach Hapin, "Elite student athletes hiring an agent is already a common practice. When the elite student athlete comes from a poor family, there've been times where the priority of the student becomes making a living rather than trying to earn a degree."
One advantage of having an agent, especially if you're an elite student athlete, is you get to focus more on studying, practising, training and working out to prepare for the season, while your agent takes care of guest appearances on radio, TV, print and official social-media accounts.
Hapin says, "presently, there's no regulation on the amount of allowance a student athlete receives. Allowance bidding wars ensue among schools, colleges and universities on trying to recruit the best possible talent for their programs."
In my humble opinion, agents should be confined to negotiating product endorsements, appearances on trimedia, obligations and contracts. The rest should be between the young adult and his or her parents.
Tony Atayde, category marketing manager for a sports beverage company, has been around sports working with student and professional athletes since 2003.
According to Atayde, "I think it's a double-edged sword, to be honest. Players have become so much more marketable nowadays, and advertisers see that. They all have their own 'brands' as players now, which never existed in the past. Parents see that and, most of all, so do agents. These agents [through their networks from working with athletes since time immemorial] are able to connect talented players to sponsors that can change economic status of their families."
Social media has given these players so much exposure that, even in high school, they start to become household names, which makes recruitment harder for schools as well because they can't 'hide' blue-chip recruits anymore.
Agents create avenues for these players, both from a recruitment standpoint and a revenue stream through sponsors. So, in that right, I think they have helped a lot of families/players improve their lives. The flip side of that is, as they aren't professionals yet, it's a lot for a high-school player to deal with. It really just depends on how these players mature from blue-chip HS players to turning pro. It's really a five to seven year window.
"I don't think it's as cut and dry as whether it's ok or not ok. In the US, agents aren't allowed for any amateur athlete. It's really more a matter of perspective. Economically, agents are a big help in connecting exceptional talent to the right schools/sponsors.
"But old-school amateur sports fans may tend to see it as ruining the amateurism of it. Personally, I think it's something we have to accept. Agents are more versed in these negotiations that parents or the young player are."
John Doe (not his real name since, according to him, he has friends in the sports management industry who are sports agents) has been in and around sports for the last 30 years starting out as a student athlete, many-time member of his country's national team and now a business owner.
According to Doe, "Agents serve as a good support system to the needs of a student athlete, such as taking care of their basketball needs [footwear, apparel, etc.] and dealings with coaches and school officials when it comes to other basketball matters. An athlete can remain focused on playing and studying, which is very important while in school.
"Student athletes, as early as now, become hot commodities, which is a sign of the times. Agents see this is a huge benefit to their business and have influenced these athletes to think the same. Student athletes are now exposed to other endorements besides just receiving free products. Student-athletes earn as much now as any professional athlete, and even their social-media handles are monetized. This becomes a big distraction and can affect performance, both athletically and academically."