PROPERTY developer Ayala Land Inc. needs to grow at least 17 percent for the next two years to achieve its target of reaching P40 billion in income by 2020.
Bernard Vincent O. Dy, the company's president and CEO, said its 2020 target is within striking distance, but it will all depend on how fast the Philippine economy will grow in order to absorb the company's expansion, composed mainly of putting up more shopping malls, offices, resorts and mixed-use areas across the country.
"For 2019 we're hopeful the economy will grow to continue to support our growth," he said.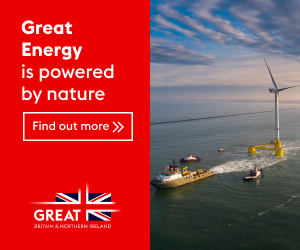 The company set the goal using 2013 as its base year when the company's income was at P11.7 billion.
Last year the company's income grew 16 percent to P29.24 billion, from the previous year's P25.3 billion.
Revenues were up 17 percent to P166.24 billion, from P142.29 billion in 2017.
For the fourth quarter alone, net income rose 13 percent to P8.4 billion from the previous P7.4 billion, while revenues grew 7 percent to P46.5 billion, from the previous P43.3 billion.
The company said it will spend P130 billion in capital expenditures, 18 percent higher than the previous year's P110 billion.
Augusto Cesar D. Bengzon, Ayala Land chief finance officer, said 41 percent of this year's capex will be for residential development, 23 percent for leasing projects, 15 percent for land acquisition and the remaining will be for general corporate purposes. Bengzon said the company may file a P50-billion shelf registration debt with the Securities and Exchange Commission within the next two weeks.
The amount to be raised this year will be a combination of those secured from the banks and bond offering. Last year the company launched P139.4 billion worth of residential and office for sale projects. Reservation sales reached P141.9 billion, 16 percent higher than P122 billion of the previous year, driven by strong demand from local and overseas Filipinos who accounted for 82 percent of total sales. Net booked sales grew 14 percent to P110.8 billion, from P96.9 billion the previous year.
Revenues from the sale of residential lots and units rose 18 percent to P94.6 billion in 2018, while revenues from the sale of office spaces reached P11 billion, 16 percent higher driven by bookings from One Vertis Plaza in Vertis North, Quezon City and The Stiles East Enterprise Plaza in Circuit Makati.
The company opened three new malls in 2018, namely Circuit Mall in Makati with 52,000 square meters of gross leasable area (GLA), Capitol Central Mall in Bacolod with 67,000 sq m and One Bonifacio High Street in Taguig with 23,000 sq m.
This brings the total GLA of shopping centers to 1.90 million sq m at the end of 2018. Revenues from shopping centers reached P19.9 billion last year, 13 percent higher than a year ago.