By Trish Perez
AS love month enters, our feeds are filled with articles and tips on where to go, what to wear, cheapest ways to celebrate Valentine's Day or V-Day, or the most lavish gifts or DIYS that you can give your date when you celebrate V-Day, and so on and so forth.
We even encounter advertisements on motels, hotels or contraceptives—even articles on positions that you can try or how to elevate your experience when you get intimate with your partner—while we scroll the day away in social media.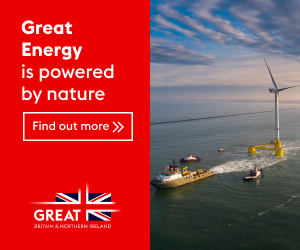 But what is intimacy? Is it merely intertwined bodies experimenting on positions? Is it bodies fulfilling carnal needs? The answer varies per person or per perspective, but there is a distinction between sex and lovemaking.
The world's youth gets more open minded and more accepting of sexuality by the generation, but do they, even adults, understand the distinction in the intertwining of bodies?
Let's first explore sex, it may come in a form that we now call as "f_cking". Familiar with the exchange of electricity between the both of you when you first laid eyes on each other? Of how the fire in you spreads throughout your body, the closer he or she gets to you? Of how each tick of the second arm in your wristwatch, the sexual tension between the two of you rises? Until finally everybody has had too much to drink and you guys find yourselves in a room, alone, with the lights off, naked and in bed.
And as both your hands travel, discovering every inch of each other, you look in their eyes and you see fire, you see desire, that makes you want to give your 150 percent to make that good impression and it feels good when, in return, they do the same. You focus on the joy that every thrust, every rub, every finger that runs down your body until you can't no more and surrender to the release.
Now, let's talk about lovemaking. Have you found yourselves in a tickle war just laughing and wondering who will pee their pants first? But suddenly you lock lips and start kissing; the type of kiss that builds, and builds and builds until you find yourselves slowly undressing. Every caress sends electric shocks that vibrate from your head to toe; something inside you just unravels, ready to be marveled at.
Your hands intertwine as you go at it with a pace that appreciates, that savors the experience and you look into their eyes and you see their bare soul. You marvel at their beauty, you see love and you lean in to kiss again and again and again until your chest overflows and the pleasure peaks to your release.
You see, in making love, it's not just bodies that connect—its hearts and souls too. Sex is focused on satisfaction of physical and carnal needs; it revolves on touch and on being touched.
The greatest distinction is love and connection.
****
Trisha Perez is a 22-year-old public-relations professional, event host and freelance artist and model. She is a graduate of the Pamantasan ng Lungsod ng Maynila with a bachelor's degree in Mass Communication, major in Public Relations.