By Pauline Joy M. Gutierrez
Valentine's Day is the Olympics for the food and beverage industry. Every February 14, couples from everywhere flock to candlelit restaurants for some Valentine magic. But this is the Philippines, the fourth most romantic country in the Asia-Pacific, and where food is an integral part of the culture and the community, so who would blame them? Besides, who doesn't enjoy long romantic walks to the buffet table?
This year, Sofitel Philippine Plaza Manila (www.sofitelmanila.com) curated Make Me Melt, a gastronomic offering for the romance-centered holiday that is available only on February 14.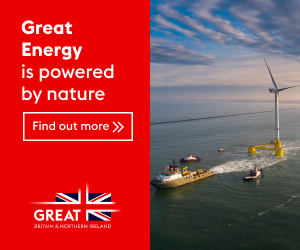 The celebration begins at Spiral's 21 dining ateliers, which all feature their sumptuous takes on chocolate-infused dishes. For those hankering for authentic Japanese cuisine, there are Takoyaki Balls, as well as Sushi Avocado Dragon Rolls served with chocolate mayonnaise sauce.
The Dimsum Atelier is cooking up Steamed Chocolate Pig Buns, while a luscious Beef Prime Rib with balsamic chocolate reduction is served at the Churrasco Atelier.
In a delightful fusion of savory and sweet, the Filipino Atelier shares a succulent take on the Filipino favorite with Chicken Adobolate.
An interesting combination of the juicy and tender grilled pork belly is prepared in the Korean Atelier serving Korean Pork Belly with a chocolate-infused marinade. A hint of spice heats up the Thai Atelier with a Seared Beef Fillet in chocolate chili sauce.
The French Atelier presents a flavorful dish featuring Pumpkin-Filled Chocolate Ravioli with Sage Brown Butter, Pears and Hazelnuts; and a Strawberry, Banana, Chocolate Pizza. A sweet take on the Roti Pratha served with chocolate and cheese is cooked at the North Indian Atelier.
In La Patisserie, there are more chocolate fusion dishes, including the Choco Chili Brownie Tart, Chocolate Pavlova with Strawberry Cream, Bailey's and Coffee Cheesecake, Raspberry Chocolate Parfait, Cherry Dark Chocolate Cake and Chocolate Peanut Butter Pie with Guava Jelly.
Meanwhile, enjoy a bespoke dining experience with an exclusive four-course dinner featuring an abundance of grilled specialties served by your very own butler when you avail yourselves of the "Love by Design" offering, a four-course dinner menu that comes with a bottle of champagne, a bouquet of three roses, and a box of pralines, as well as a live performance by a violinist.
You can also indulge in a sweet and exclusive dining experience featuring Valentine special signature barbecue dishes and an upgraded buffet selection at Sunset Bar, where a live musical entertainment will serenade you. The buffet price is inclusive of unlimited local beer, iced tea, special cocktails and a bottle of the wine of the month.