TOKYO—Japanese swimming star Rikako Ikee has been diagnosed with leukemia less than 18 months before the Olympics in Tokyo.
The 18-year-old Ikee won six gold medals at the Asian Games in Jakarta last year and was tipped to be one of the faces of the 2020 Olympics in her home country.
She posted on her verified Twitter account on Tuesday that her illness surfaced when she got tests after returning from a training trip to Australia.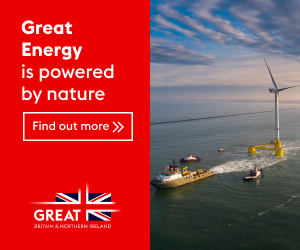 She says, "I still can't believe it, and I am in a state of confusion."
Ikee expressed hopes for recovery but acknowledged she could not compete for a while
"I will take some days off for now and focus on my treatment to do my utmost so that I can show you as soon as possible an even more powerful Rikako Ikee," she said.
Maximilian Reinelt, an Olympic gold medalist rower from Germany who was a longtime member of the country's successful men's eights crew, meanwhile, has died. He was 30.
Police in the Swiss canton (state) of Graubuenden said Reinelt collapsed while cross-country skiing in St. Moritz over the weekend. The cause of death was not announced.
Reinelt won Olympic gold at the 2012 London Games and silver four years later in Rio de Janeiro.
The German rowing federation said Reinelt ended his competitive career after the 2016 Olympics to complete his medical studies, and was soon to work as a team doctor with a German under-23 squad.
Reinelt also won two world championship gold medals and multiple European titles.
South Korea has chosen its capital, Seoul, for its bid for the 2032 Summer Olympics, which it hopes to jointly host with rival North Korea as a peace gesture.
South Korea's Olympic committee announced the decision after a meeting on Monday in which Seoul received 34 of 49 votes, edging out the southern port city of Busan.
The Koreas are expected to officially inform the International Olympic Committee of their intent to cohost the 2032 Olympics on Friday during a meeting in Lausanne, Switzerland. While North Korea has yet to formally announce its candidate city for the Olympics, its capital, Pyongyang, is seen as the obvious choice because it's much more developed than other North Korean cities.
While Monday's decision by the South Korean Olympic committee needs approval from the country's sports and finance ministries, that is seen as a formality since the government has described the 2032 Games as a crucial opportunity to stabilize relations with North Korea.
Following a meeting of their leaders in September, the rival Koreas agreed to pursue a joint bid for the 2032 Olympics and also send combined teams to the 2020 Tokyo Summer Games, among other steps to promote reconciliation.
"Seoul will cooperate with the national government so that the 2032 Summer Olympics become something more than a sports festival—an opportunity to change the fate of the Korean Peninsula," Seoul Mayor Park Won-soon said in a statement.
Currently, it would be extremely difficult to host the Olympics in North Korea because of heavy US-led sanctions against the North which are unlikely to be removed until it takes firmer steps toward relinquishing its nuclear weapons. There continue to be doubts whether North Korean leader Kim Jong Un is willing to deal away an arsenal he may see as his strongest guarantee of survival.
There is also declining public support among South Koreans for hosting large sports events due to worries over huge costs.
Image credits: AP