By Roderick L. Abad @rodrik_28
Contributor
AMID issues on job mismatch and the inability of some Filipinos to secure work, homegrown SFI Group of Cos. tied up with American firm ACT Inc. to push for an employment and skills development support program in the country to address the needs of the local labor force in terms of building the human capital in line with 21st-century skills.
With this proposal, the process, platform, methodology and common criterion metric of the so-called Philippines Work Ready Communities (PWRC) are envisioned to be successfully adapted by the government for its national work force development strategy to ensure measurable outcomes.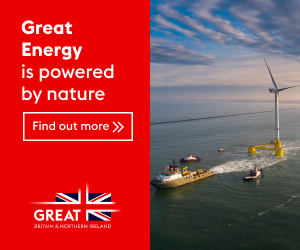 "We wanted to address the skills that individuals would require in order for them to be employable," SFI Group President and CEO Luis Alberto A. Anastacio III told the BusinessMirror in a sideline interview during the launch of their partnership held recently in Quezon City.
Primarily, PWRC is aimed at using the ACT System as a tool to upskill students, who are entering the labor market, and their trainees.
Statistics have shown that most Filipino learners lack the foundational skills that industries or companies look for potential employees to fill up vacant positions in their respective organizations.
In fact, only 20 percent or 120,000 of 600,000 college graduates in 2017 were employed, and the remaining 80 percent were either unemployed or underemployed, based on data from the Commission on Higher Education (CHED).
"With our partnership, we want the students to become career-ready," he said, while citing the various initiatives for the full-scale enforcement of PWRC framework.
SFI Group and ACT Inc. proposed that the national recognition of the Department of Education, CHED, and Technical Education and Skills Development Authority of the ACT assessment, training curricula and certification will become part of the career portfolio among students.
Under this initiative, they sought the use of the ACT System as the national tool for measuring workplace competencies (WorkKeys). These, in turn, will be integrated and contextualized in the existing curricula in basic education, technical education and higher education.
Likewise, they wanted the ACT WorkKeys curricula to be utilized as a bridging course/finishing course for students graduating and/or moving up to the grade level. Such programs were already tried and tested to 520 third-year high-school students tapped for the Bataan ACT Efficacy Study in 2014, which showed positive results.
Called KeyTrain, this project had the ACT WorkKeys curricula applied to half of the participants for three months.
Per the findings, the KeyTrain syllabus significantly improved their foundational workplace skills in applied mathematics, locating information, and reading for information.
What's more, about 300 participants qualified for International Career Readiness Certificate after intervention.
ACT is already implementing this program in selected areas in the Unites States. The Bataan ACT KeyTrain effectiveness study was rolled out in Brazil and Mexico, wherein 300,000 and 1 million students, respectively, are now benefiting from the project.
"We're not saying that they're a perfect curricula," Anastacio said of the program's courses. "But they could complement the current K to 12 curriculum that we have."
As to the competency of the Filipino labor market, which currently counts between 44 million and 46 million, PWRC's objective is to provide training options for the work force in terms of employability skills.
This is by way of extending and enhancing the current Philippine Talent Map Initiative (PTMI) competency framework with a common metric for evaluation based on the ACT WRC model.
Conducted by the SFI Group in collaboration with the Department of Labor and Employment, the PTMI study examined key strengths and weaknesses of the local labors when it comes to their level of foundational workplace competencies in accordance to the 21st-century skills framework.
Such national undertaking also sought to analyze and evaluate the current issues and concerns of Filipino labor pool in terms of employability skills.
Results showed they lack the necessary higher-order thinking and socio-emotional skills expected in the contemporary workplace setting.
There is a need to implement an integrative, evidence-based and responsive career development program for the different labor force categories, such as students, trainees, employed and unemployed.
More so, the study suggested that the linkage among key players in education (policy-makers, school administrators, teachers, counselors, students and parents), in government, and in industry (employers, human-resource developers and trainers) in responding to the current trends, concerns and challenges that create academe-industry gaps, which, in turn, affect employability, work and career readiness, and work force development of Filipinos.
"So what if we can train thousands of people?" Anastacio said of the ACT System's effect to enhancing the work readiness and employability of Filipinos. "Just imagine its impact not only to them, but also to the country's economy."
Looking forward, SFI Group and ACT target not only to enhance the career and workplace readiness of local talents, but also to develop the first national skills registry in the country to recognize workplace skills across industries and employment sectors.
SFI Group is a Filipino-owned company engaged into sourcing, recruitment and managed services. ACT Inc. is awork force development solutions provider and assessment company from the United States.