THE sultry spirit of Rita Hayworth was all over the runway at the "Amado Mio"
fashion show at the Ruby Ballroom of Crowne Plaza Manila Galleria on Saturday night. Seven under-the-radar designers presented their spring/summer 2019 collections, under the direction of Ogee Atos.
Hayworth, the ultimate film fatale, sang "Amado Mio," or "my beloved," in the film noir Gilda. (Actually dubbed by Anita Ellis.) Her gowns were created by the 14-time Oscar-nominated costume designer Jean Louis, winning for The Solid Gold Cadillac (1956, starring Judy Holliday).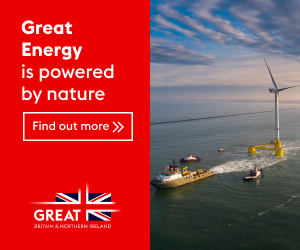 Ana Matutina, Thelma Abalos, Laire Daine, Vince Borja, JC Roldan, Iana Aguas and Paul Tenorio all attempted, if unknowingly, to approximate the luster of Hayworth the Hollywood legend. Some efforts were successful, while the others, as recommended by front row seatmates veteran designers Albert Andrada and Barge Ramos, need mentoring to further polish their craftsmanship.
Tenorio, 32, a Slim's School of Art and Fashion graduate, used floral and 3D details celebrating the romance of the female silhouette. He used tulle, French lace, 3D lace embroideries for his wedding ensembles. His finale piece was a see-through French lace gown with hand-sewn lace appliques and tulle capelet for added drama, but it was his version of the terno/barong gown, popularized by Michael Cinco as worn by Pia Wurtzbach, that wowed the crowd.
Abalos, 45, from the School of Fashion and the Arts (SoFa) Design Institute, unveiled her "Dolce Vita" collection. She did empire silhouettes, which she says "fits most body types"; A-line, "simple, classic and timeless;" and sheath, "contours the body and can be worn both long and short."Her finale gown was off-white jusilyn fabric and duchess satin, with a feathery textured fabric top, a creation "filled with pure moments that we want to last."
Matutina, 46, also from the SoFa Design Institute, created her collection "for the millennials to define themselves in a more mature, feminine way" using peach as a refreshing palette for her floral-printed pieces made of cotton and shantung. "I don't usually go into trends. I design with my heart, faith and passion," she said.
Roldan, 26, is a self-taught designer. He was inspired by the metamorphosis of a Bird in Paradise for his daring dresses in black, white, red, violet and brown. He used pearl beads and tassels. He wanted to go for a sexy elegant aesthetic for an earthy woman.
Aguas, 30, from the Institute of Creative Entrepreneurship-Fashion Arts Design, titled her gems and metallics collection "Romantic Capriccio." which came from her favorite words: romanticism, daydream and whimsical. "It's inspired by the memory of my childhood, reminding me how my parents would make time to read and watch with us the fairy-tale classics," she shared.
"As a designer, I decided to make my so-called dreams a reality through my work. Moreover, I took it upon myself as a mission to help others make their dreams come true," she added. "This brought about the birth of my aesthetic I call 'Emblazed Prevarications,' which translates to embellishments and fairy-tales, for the modern women of today who are strong, independent and versatile."