How far can young Filipino senior high-school student-scientists go?
In 2017, two of the scientific papers published in the American Institute of Physics Conference Proceedings were researches done in the small town of Jagna on Bohol Island in Central Philippines.
The first paper, titled "Initiatives, prospects and challenges in tropical marine biosciences in Jagna Bay, Bohol Island, Philippines," tackled the taxonomy or classification of the "unidentified, nameless and unrecorded" organisms in the diverse marine waters of Jagna.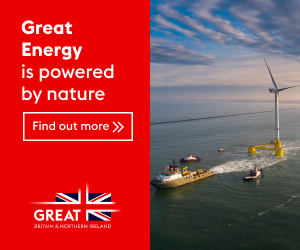 The second paper, "Modeling shell morphology of an epitoniid species with parametric equations," dealt with mathematically modelling marine species and noted the significance of the method in differentiating each group of specie.
One might think that these are results done by college students' research for graduation requirements, or research projects by graduate students.
The impressive results and rewarding publication records were done by senior high-school students of the Central Visayas Institute Foundation (CVIF).
The results certainly might surprise some academics, especially in the higher level, or raise a brow in the education department. But for the school's president and directress, both 2010 Ramon Magsaysay Awardee, Dr. Christopher Bernido, and his wife, Ma. Victoria, one thing is certain: "We need to start them young."
PHL waters as huge marine science lab
With every abundance comes neglect, but it also comes with an opportunity. During Christopher's recent talk at the Central Visayas Regional Science and Technology Week of the Department of Science and Technology in Bohol, he noted that the Philippines is abundant with data, and that comes through how much water we have around the islands and how much we don't know underneath the waters.
Christopher explained how compared to the Mediterranean's 2,020 species of mollusks and Japan's 1,700 species of decapods that include crabs, lobsters and prawns, the Philippines has over 10,000 species of marine mollusks and comprises a fifth of the known species in the world.
However, he said, "We have the advantage, but other people are taking the chance to discover these."
Jagna town sits right in front of Bohol Sea. Christopher took the opportunity to put his teaching efforts in action. In coordination with international and local networks, he let his students at CVIF go out, get samples, measured these samples and taught them how to analyse their obtained data.
"You have nature [before you], if you want to understand nature, you have to do measurements and analysis," where computation comes in, Christopher told the BusinessMirror.
He added that there are many measurements that can be done, such as temperature or size of the specimen. These measurements come in as data through numbers and, with a tremendous amount of data, analysis is done.
Christopher explained that once a student gets an idea of what the numbers mean, "they [students] have to relate it to what they learned in physics, chemistry, biology and other sciences to make sense out of the huge numbers."
Need for 'army' of students for research
With the success of his students in presenting and publishing their research in an international conference, Christopher believes that this kind of research can be done by senior high-school students.
"We need an 'army' [of students] to sort, classify and identify largely diverse marine specimens," he said in his talk.
He noted that there are over 2 million senior high-school students in the Philippines who could definitely do the research they had in CVIF.
"With the Department of Education requiring research as one of the subjects in senior high," Christopher believes that this is "a sweet spot, where I think, this research could be done."
He added that students can even have the possibility of discovering new species and have it published.
Another need that Christopher sees is the interdisciplinary approach needed in understanding marine life. Most researches made by young students tend to be monotone in using just one branch of science.
Christopher asked, "Is there physics? Is there chemistry? Is there biology?"in all the data obtained and analysis done.
He emphasized a need for an approach of national and international networking "so that there will be technology transfer and transfer of information to the local situation."
Training, discipline and stamina
According to Scimago Institutions Rankings, a group that assesses universities worldwide according to research performance, innovation outputs and societal impact, the Philippines sits at the 68th spot in the rankings below Kenya.
The country's Southeast Asian neighbors, such as Singapore, Indonesia, Thailand, Malaysia and Vietnam are in higher spots, while the top 5 are dominated by first-world countries.
Although the 2018 Global Innovation Index reported Philippines in the 73rd rank, it has not moved its spot since 2017.
Christopher noted that many people say Filipinos are naturally creative, but "do we have the training, discipline and stamina?"
In CVIF, its Dynamic Learning Program instils these three concepts to their students. The curriculum itself transformed its students into more well-rounded individuals, especially in the areas of science and mathematics.
"We want more students to achieve high-performance standards no matter what their social economic background is," Ma. Victoria told the BusinessMirror.
In the poor town in Bohol, most of the school's students come from the middle to below average class. Christopher added, "You have to put these [training, discipline and stamina] in their daily lives, every day and every month while they are students throughout the academic program."
"Science is logic, and science teaches young people what is right and what is wrong," Christopher added.
He also explained that there is also a need for Filipinos to be evidence-based, because currently every opinion "is created in the absence of evidence."
For him, teaching these three essential components can ultimately provide advances in science and technology, and produce better products, quality of living and improve the economy.
And how has the learning program brought success for Christopher and Ma. Victoria, the students, teachers involved and the school?
The publications were proof to their testament that, indeed, quality science research can happen anywhere in the country, in any school and in every Filipino student regardless of status in life.