Story & Photos by Ronald Rey M. de los Reyes
IMAGINE a well-bred machine engineered as a sport-utility truck combining the functionality of a pickup, comfort of a passenger car and amenities of a sport-utility vehicle (SUV). One need not daydream any longer, as Mitsubishi Motors Philippines Corp. (MMPC) made spines tingle at their recent unveiling of the new Mitsubishi Strada at Pradera Verde in Lubao, Pampanga.
After its global debut in Thailand late last year, MMPC locally pulls off the wraps of the more enhanced 2019 Strada.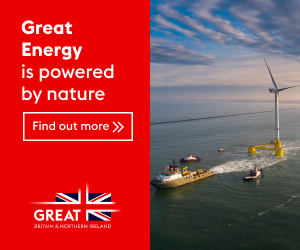 The stunning workhorse is also set to be introduced in the Asean, Oceania, Middle East, Europe, Africa and Latin America, and will soon be exported to 150 countries while it remains to be manufactured by Mitsubishi Motors Thailand.
"After the global launch of the new Strada last year, we received good feedback about it, particularly its big change in exterior," said Taichi Nakajima, MMPC executive vice president for Sales and Marketing.
"Aside from its exterior designs, we also improved its dynamic performance," he added.
More macho, more gwapito
UNDER the design concept "Rock Solid" that embodies strength inside and out, the new Strada (Triton in other countries) dons a more dynamic and sophisticated stance—hence, making it considerably more macho than its predecessor.
At the front, it flaunts strong curves that seemingly flow smoothly from its three-diamond logo in the grille to the headlamps. With this, the more beefed up bumper design also directs water spray outward rather than toward the windshield, which in turn avoids blinding the driver when speeding through puddles.
Its chinkier headlamp outlines are then tweaked to powerful penetrating light beams evoking a more imposing presence on the road. LED daytime running lights further add to its swagger.
The distinctive "J-line" provides a clever engineering design to shorten wheel base resulting to better interior space—not to mention a better turning radius with its even class-smallest of 5.9m.
Inside, this beast has sporty interior that has functional and modernized center panel and console. All variants feature 2-DIN Touch Screen monitor, tuner, MP3 player, USB, iPod-ready Auxiliary-in, Bluetooth with Mirror Link feature Multi-media and GPS Navigation System. For passenger convenience, front smartphone tray is also made available which includes USB terminals.
It also offers 1,745 mm total legroom—corked to be the most spacious amongst pickups.
At its heart is a 2.4L 4 In-line 16 Valve DOHC Clean Diesel with Variable Geometry Turbo and MIVEC (Mitsubishi Innovative Valve timing Electronic Control System) 4N15 which gives a maximum output of 178.5 hp @ 3,500 rpm and a maximum torque of 430 N-m @ 2,500 rpm.
Here, the boosted ride comfort uses larger rear dampers, particularly for the GT 4×4, GLS 4×4 and GLS 4×2 variants wherein their better braking performance is also achieved with the use of larger front discs and caliper pistons.
The GT 4WD A/T, specifically, is equipped with Super Select 4-Wheel Drive and the GLS 4WD MT is primed with Easy Select 4WD which delivers optimum traction and handling characteristics on any terrain.
"I think for this kind of vehicle, a pickup truck, the balance between durability and comfort is very important. That's why with our major upgrade in our suspension system, you will be amazed how comfortable it feels not only for the driver, but also for the passengers as well," Nakahima further shared.
The new Strada is available in seven exterior colors: White Diamond, Graphite Gray Metallic, Sterling Silver Metallic, Jet Black Mica, Red Solid Clear, Grayish Brown Metallic and Impulse Blue Metallic.
Prices for the six variants are as follows: GT 4WD A/T at P1.670 million;
GLS 4WD M/T at P1.445. million; GLS 2WD A/T at 1.3 million; GLS 2WD M/T at P1.225 million; GLX Plus 2WD A/T at P1.240 million and GLX Plus 2WD M/T at P1.165 million.
Image credits: Ronald Rey M. de los Reyes