IF there's anyone who has changed the course of the retail industry in a major way, it has to be Rem D Koolhaas—star architect, cofounder of Dutch designer footwear brand United Nude, and the creative genius behind the brand's innovatively designed shoes.
Although architecture and shoe design may be two intrinsically different disciplines, Rem has effectively fused the two concepts together to come up with a creatively unique yet thoroughly logical approach to footwear design.
While buildings need to be structurally sound to carry the weight of their occupants, shoes need to be designed to carry the weight of their wearer. But that's not all there is to it. Much like architects, shoe designers work with shape and structure to come up with something usable and are necessarily involved in influencing behavior—which buildings and footwear do.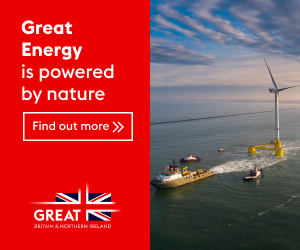 This is exactly what Rem did—skillfully creating architectural shoes that carry designs and ideas that can be put into buildings on a different scale.
Rem was recently in town to conduct a master class billed "Reinventing Shoes—Pushing the boundaries of footwear design" at the United Nude flagship store in Newport Mall, Resorts World Manila.
The United Nude brand has become known for producing some of the world's most technically advanced footwear, with designs that are instantly recognizable. The clarity, elegance, and innovation are all evident in every pair of shoes, and much of the credit goes to Rem D Koolhaas (not to be confused with his renowned architect-uncle Rem Koolhaas).
The younger Koolhaas studied architecture at TU Delft (Technical University of Delft), and this training has been quite evident in his sculptural shoes. The architectural approach of Koolhaas alongside his "visionary architect" personality has been pivotal in successfully ushering a new wave of footwear into the marketplace.
The future of retail is convergent
IN retrospect, when Koolhaas came up with the Möbius shoe in 1999 while studying architecture, he set out to prove one thing: the future of retail is convergent. Blurring the lines between industrial design and fashion, Rem brings a lot of different things to the United Nude brand.
Koolhaas designs the brand's signature retail stores and product range in a way that generates the requisite level of awe. "I always start from a very clear and basic concept that is either a play on space or on gravity," he revealed. This design philosophy is evident in each United Nude store. Each store conveys the idea that "beautiful things can happen when you are United Nude."
The flagship store in Amsterdam, for instance, embodies the main concept where the shop is designed like a theater and the products are the performers.
Countless studies underscore that the retail store environment, with its ambient and social elements, offers a rich set of informational cues that consumers use to make inferences about products and service. These, in turn, drive purchasing decisions.
The recently opened store of United Nude at Newport Mall is eye-riveting from many angles. It focuses on the significance of the simple yet avant-garde. It attracts cool fashion-savvy individuals who are unafraid to dress up and show off unique, futuristic footwear.
Elevated footwear to a functional work of art, United Nude naturally beckons consumers who are individualistic, independent, informed and involved.
From architect to brand builder
REM'S signature designs for United Nude encompass and even go beyond retail installations to include product design and brand environment. Still an architect at heart, Rem does not just design spaces, but strives to strike a balance between the aesthetics and usability of United Nude footwear. The outcome is a striking line of designer footwear capable of altering the wearers' experience of space.
Just as landmark architectural sites have back stories, every pair of iconic footwear, likewise, has a story to tell. Those stories add to the appeal that architecturally inspired footwear in many interesting shapes and combinations of materials have for modern-day shoe wearers.
Just as certain buildings inspire awe, one-of-a-kind footwear can also create visual stimulation and ignite more than just a passing interest from stylish consumers who are always on the prowl for something novel, desirable and trendsetting.