Government sales of product standards grew 18 percent for the whole of last year, as industry players are apparently becoming more compliant with regulations.
The Department of Trade and Industry's Bureau of Philippine Standards (DTI-BPS) sold 6,767 standards in 2018, up 22.74 percent from the 5,513 standards sold in 2017. Sales, in turn, grew 18.51 percent to P3.2 million from P2.7 million.
DTI-BPS Director James E. Empeño said the improved sales of Philippine National Standards (PNS) and international standards are proof of the growing appreciation of industry players of getting their products certified.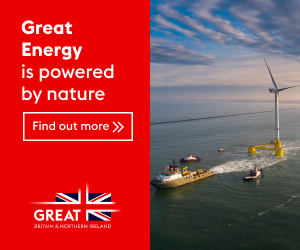 "The use of standards by the industry not only enhances the quality and competency of their products but also simplifies processes to reduce operations costs and makes exchange of technology and best practices easier among industry peers. In the same manner, government offices are able to improve their operations and make better decisions in their policy-making duties with the use of standards," Empeño said in a news statement issued on Monday.
Although some standards are voluntary, there are standards that are mandatory and used for technical regulation.
Under the DTI-BPS Product Certification Scheme, certain critical products are required by the government to comply with their corresponding PNS before they can be distributed in the market. This is to ensure the quality and safety of the product when used by consumers.
DTI-BPS data showed PNS sales are expanding at a steady rate over the previous years: by 96 percent in 2016 and by 27 percent in 2017.
Trade Undersecretary Ruth B. Castelo expressed optimism sales of standards will continue to rise in the years to come. She is expecting more industry players to get their products certified by the government.
Castelo added the augmented sales of PNS and international standards will benefit consumers.
"It is the state's duty to the public to always uphold the rights to health and safety of consumers by ensuring the quality and reliability of the products offered in the market based on PNS and international standards. The DTI is pleased to observe a steady growth in the sales of standards and will exert further effort to promote the use of standards in the industry sector," Castelo said.
The DTI-BPS is the country's standards body and the only authorized distributor of product certifications.
It is an official member of the International Organization for Standardization (ISO) and the International Electrotechnical Commission (IEC). The ISO and IEC are two of the most prominent international standard groups in the world.