Renowned global and local architects and experts in related fields converge for Anthology Architecture and Design Festival 2019 from February 15 to 17 at Fort Santiago in Intramuros, Manila.
Büro Ole Scheeren principal Ole Schereen, MADA s.p.a.m. founding partner Qingyun Ma and design critic Aaron Betsky headline the annual three-day event that brings to the fore all things architecture. The festival's goal is to increase the awareness on and highlight the importance of the field through lectures, workshops and panel discussions led by industry thought-leaders.
"Anthology is essentially a celebration of architecture," said Rebecca Plaza, festival director and managing director of Plaza + Partners Inc.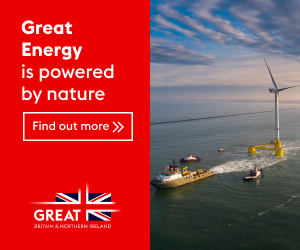 Now on its fourth year, the festival will bring in some 125 speakers from all over the world to discuss industry practice, trends, direction and more across 27 talks, 15 panel discussions and five workshops.
The festival highlight is a lecture series, called "Anthology Talks," to be led by a diverse selection of architects and design professionals. The lectures, which are accredited with CPD, or Continuing Professional Development, will be about social architecture.
Billed as the featured speaker on the festival's opening day is design critic and Architecture Matters author Aaron Betsky. He is also the president of the School of Architecture at Taliesin.
Betsky leads the day one lineup that includes Michael Kwok, East Asia chairman of Arup, the United Kingdom-based group behind the Sydney Opera House and Beijing National Stadium or Bird's Nest; Christine Bruckner of M. Moser Associates, the firm rooted in an "inside-out design" philosophy that has worked on the offices of Google and LinkedIn; along with the country's own Kenneth Cobonpue and Cathy Saldana of Arco Group.
Headlining the second day is Qingyun Ma, founding
partner of one of China's biggest architecture firms MADA s.p.a.m., while German Arch. Ole Schereen will close the festival on the third day. Schereen is the principal of Büro Ole Scheeren, the firm behind iconic structures such as the loopy China Central Television (CCTV) Headquarters in Beijing and the MahaNakhon, or the pixel tower in Bangkok.
Plaza compared Anthology to a music festival, where there are multiple stages hosting simultaneous acts and goers get to decide on which one to attend.
"It's a fun way to experience new things and learn about people from all over the world," she said. "It's a great way to stay involved and to know what's going on in the industry."
Plaza took over the reins of the festival from William Ti of WTA Architecture and Design Studio, who will join this year's roster of speakers. According to him, the event's concept was born out of a single line.
"Architects know that 'Architecture is the mother of all arts,'" Ti said. "During the Renaissance period, Catholic churches functioned like an umbrella for all the arts, because every art was done for the church. We were in front of the Manila Cathedral when we talked about creating Anthology and said, 'With all these festivals for the other arts, why not do something for architecture and celebrate it?'"
This year, the festival centers on the relevance of architecture in today's urban and modern society with the theme "The Impact of Architecture on the Future of Philippine Cities."
Plaza underscored the timeliness of the matter vis-à-vis the country's infrastructure boom through the government's "Build Build Build" program, saying that while projects need to be done fast, everything still needs to be planned out and designed well.
"Architecture can really play of great role in nation building and moving forward integrating cities for the 21st century," she said.
The topic will be explored at Anthology on a panel discussion format, called "Shelter Dialogues." There are five of which is scheduled on each day of the festival under a single theme. The subject for the first day is "Architecture and Design on a Macro Scale," where groups of architects, allied professionals, developers and government officials tackle topics such as "Nation Building," "The Past and Future of Sustainable Planning & Design" and "Shaping Cities in a Modern Age."
The second day will take on the art and philosophy of architecture, a topic that includes "Architecture is not an Art: A Debate." Meanwhile, day three will be about the practice and profession of design. Part of the slated discussions are "Architecture in the Philippines," "Global Practice" and "Architect-Client Relationships."
Anthology (www.anthologyfest.org) will also have workshops, as well as design competitions and an obstacle course contest. Tickets are available at SM Tickets, from all-access three-day passes for students (P1,500), nonprofessionals (P3,000), and professionals (P4,500) to day passes for each segment (P500, P1,000 and P1,500, respectively).