COWORKING spaces used to be the primary purview of tech start-ups, emerging businesses and freelancers, but in the Philippines, what used to be a fringe real-estate phenomenon is now a mainstream and has become the preferred choice of many big corporations who have chosen a more relevant and agile work environment.
Certainly in the Philippines, coworking has taken over some of the prime real-estate spaces in the Philippines and every major developer is now hosting a coworking space that caters to this burgeoning demographic.
ArthaLand has Common Ground and Daiichi has Spaces. Very recently, Acceler8 by UnionSpace, a pioneer in this space, is opening another coworking space in Rockwell Makati this January.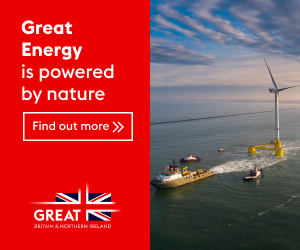 This workspace is made possible by a partnership with Phinma Properties, one of the leading real-estate developers in the country. Acceler8 has decided to work with Phinma Properties for this upcoming center to expand and reach out to a wider demographic outside their usual sphere. With this new center, Acceler8 is hoping to work with corporations, multinational companies, expats in the Rockwell area and students from Ateneo graduate school and law school.
When asked about this decision to partner with a coworking brand, Julian Concepcion, president of Phinma Properties, said, "We understand that employees need spaces and connections to empower them to collaborate and innovate. We believe that flexible office spaces are a response to the changes in market demand around shifts of how people live and work."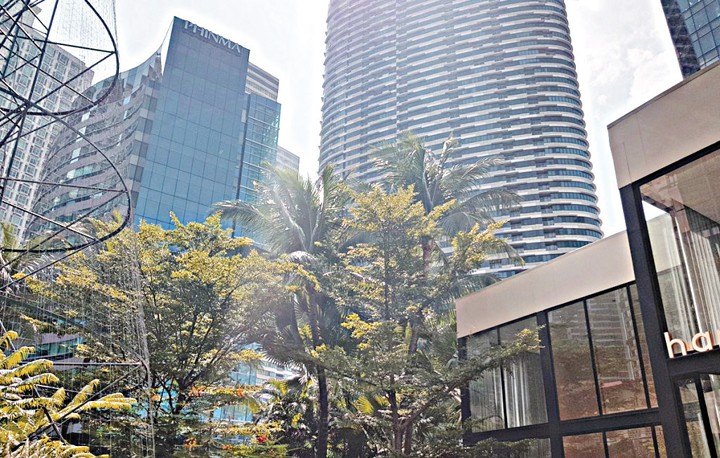 Bianca Cruz, general manager for Acceler8, has expressed her excitement with the partnership, as well: "Coworking as a concept is relatively new to Asia, but we have been one of the first companies to hinge on the fast-growing business of flexible office spaces. We provide business solutions such as serviced office suites, coworking seats, virtual office plans, meeting rooms, spaces to hold events and much more. We are excited to work and learn from one of the top developers in the country Phinma Properties and see how we can grow the industry together."
This partnership with huge and established conglomerate is not new to Acceler8. In 2017, this coworking brand has worked with Ayala Land Offices in managing their coworking brand, Clock In—a first in the flexible workspace industry in the Philippines. Acceler8's work with Clock In has been an astounding success. They have reached 100-percent occupancy in just two months; that means all the serviced office suites and coworking seats in their centre have been sold.
With Phinma Properties and Acceler8 working together, work and working will now have a different meaning. The comfort and welcome of a home and the seriousness of work come together in this coworking space. Tedious and long days at work will be replaced with more relaxed and more productive days because of the collaborative atmosphere that coworking spaces bring.
More than bringing a renewed meaning to work, Acceler8 also aims to create real and lasting connections that last outside the confines of the workspace. Part of our mission is to cultivate a workplace that is highly conducive for work as well as for networking and socializing, which is why they aim to bring this culture to the neighborhood of Rockwell.
A healthy, positive work environment is of prime importance to Acceler8 since the beginning, which is why Mari Ugoy, senior marketing manager for Acceler8 is very excited to bring our workspace to Rockwell Makati. She has worked closely with the communities in Finman and Paseo, and she is very eager to start a new community in Rockwell.
"Besides leasing out the offices, I find that the most challenging yet rewarding part of opening a new facility is being able to bring the people in it together. As one of the more collaborative workspaces present in the Rockwell Makati area, we look forward to welcoming students taking up different disciplines and businesses of different sizes and natures to make up the dynamic of our community," Ugoy said.
It's especially thrilling to know that we get to empower start-ups and SMEs [small and medium enterprises] with a prestigious address without having to hold them back with initial capital constraints and long-term commitments. Not to mention the regional reach they have access to as a member of Acceler8. They can expect the same collaborative work space and network of contacts in our other SEA locations in Malaysia, Indonesia and Thailand," she added.
Acceler8's upcoming workspace is in the busiest, most prestigious neighborhood in Makati: Rockwell Center. This neighborhood houses some of the most reputable companies in the Philippines like Nestle Philippines, Eatigo and Wyeth Philippines, among other household names. The professional environment of the Rockwell neighborhood is a perfect incubator for small companies and businesses trying to network with more people in their chosen industries. Apart from its professional environment, Rockwell is also known to some as a place for leisure and relaxation. Rockwell is home to the famous Power Plant Mall, one of the more high-end malls in the Philippines.
The Rockwell neighborhood is a one-of-a-kind environment as it brings together professionalism and leisure in one place. This is perfect for on-the-go individuals who like to have a good mix of both in their lives. The ecosystem in Rockwell goes perfectly well with one of Acceler8's missions, that is, to create real and lasting connections in the workplace.
Acceler8 has two other workspaces in Makati, 111 Paseo in Legaspi Village and Finman Center in Salcedo Village. This center in Rockwell will be housing 24 serviced office suites, three meeting rooms, a suite for dedicated desks and a spacious, ultramodern coworking area. Like its other centers, Acceler8 designed this flexible workspace in Rockwell to inspire collaboration and partnership between the coworkers.
The latest Acceler8 center will be offering discounts and limited-time preopening rates to their serviced office and coworking plans. For the first time as well, they are extending special rates to Ateneo graduate school and law school students for their workspace in Rockwell.