JANUARY always promises an opportunity to turn a new leaf, and a most pleasant surprise and token of sustainability I had received was from pioneering sustainability developer, The Net Group (TNG), a fully nonplastic, reusable, renewable picnic basket with the iconic map of Bonifacio Global City (BGC) as the figurative and literal map.
I had an exchange over the holidays with TNG copresident and real-estate sustainability pillar, Raymond Rufino, with regards to the responsibility of an industry we both love toward the community and the environment.
As waste landfills grow larger and the environment becomes more polluted, the call for sustainability is stronger than ever. Sustainable living is a rising trend that demands to be adapted to the everyday lifestyle. While most businesses are still on the mindset of adjusting to fast-paced trends, others are innovating towards long-lasting development.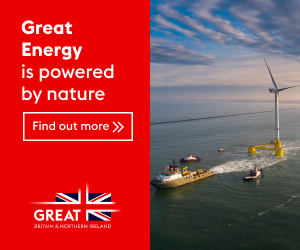 In its efforts to promote the green lifestyle, TNG, the leading green office building developer in the Philippines, gifted environment-friendly picnic baskets to its tenants and partners for Christmas.
Enclosed in the collapsible picnic basket are sets of foldable stainless-steel utensils, collapsible silicone cups and containers and the #tnghappyatwork picnic mat that displays all the perfect picnic spots around BGC. In support of WWF-Philippines's #AyokoNgPlastik movement, a sleek reusable glass water bottle for an alternative to plastic water bottles was also included in the kit. These plastic-free picnic essentials encourage to enjoy and celebrate the outdoors while also protecting it from harmful waste.
TNG's theme and tagline for Christmas this year was #tngenchantedchristmas as its building lobbies were decorated with reusable Christmas trees adorned with live air plants and terrarium ornaments. The decor also featured a koi pond and other elements of nature as the whimsical display encourages viewers to return to and be enchanted with nature.
Established in 1999 by real-estate pioneers Jacques Dupasquier and Carlos Rufino, TNG has grown to become the leading green real-estate developer in the Philippines.
"We fully realized that we have a responsibility to the environment, our community and, most important, our tenants to provide health, productive and resilient workplaces with minimized environmental impact. This is why we have positioned The Net Group to be a leader in sustainability, and we are proud to be the top green office developer in the Philippines," said Raymond Rufino.
Unbeknownst to many, Raymond is a major proponent and pioneer in the movement for sustainability in the real-estate industry. I always tease him as the young father of this young movement.
When Raymond returned home from earning his master's degree in real-estate development from Columbia University in 2006, his father asked, "Your master's education cost me a small fortune. Now that you are home, what's the biggest learning you can bring back to our business?"
The request to keep the payback period for his father's investment in his education short was no surprise for the young visionary.
Raymond immediately answered, "Green building and sustainability."
Armed only with the conviction to push sustainability, the young Rufino joined a group of like-minded and passionate individuals, and together, they incorporated the Philippine Green Building Council in 2007. Today, PhilGBC is an established member of the World Green Building Council and has almost 300 corporate members representing the various sectors of the real-estate industry.
"My hope and vision for Philippine real estate is a built environment not only created through the Filipino's world-class talent, creative ingenuity and positive spirit but also founded on a respectful balance of people, planet and profits," said Raymond, who is a past chair of the PhilGBC.
PhilGBC established the Building for Ecologically Responsive Design Excellence (Berde) rating system, a localized certification system for green building development to match the conditions of the Philippines.
"It's easy to market and advertise real-estate projects as 'green,' but only certification provides  the public and the government with the assurance that a project is truly green and sustainable—performing above and beyond minimum standards for green building design, construction, performance and operation," he said.
"I decided a long time ago that I would measure my success by the positive impact I can make in the world.  And I realized that the greatest positive impact I could make would be through our own real estate development business," he added.
TNG is the only office developer to have accomplished all of the following:
One-hundred percent of the portfolio of seven office builidngs is certified as green buildings under the Berde green building rating tool.
One-hundred percent of the portfolio is powered by clean and renewable geothermal energy through a power-purchase agreement with Cleanergy of Aboitiz Power.
One-hundred percent of the portfolio participates in global sustainability benchmarking through Global Real Estate Sustainability Benchmarking and the ULI Greenprint Foundation.
TNG's Net Lima office project was the pilot project and first certified / green office building under the Berde rating system. In 2016, it won 1st Runner-Up in the Asean Energy Awards in the Efficient Buildings New and Existing Building Category. The same year, it was honored at the Meralco K-Ligtas Awards for its energy efficiency and safe practices.
Since 2011, the buildings of TNG's portfolio have been recognized by the Department of Energy with the bestowal of the Don Emilio Abello Energy Efficiency Awards. The office developer has also reached international standards. In 2013, it was named Philippine representative to the Asean Energy Awards Best Practice Competition and in 2015. Net Park became a finalist in the 5-Star Best Commercial High Rise Development category of the International Property Awards Regional and Global Division in London.
Recently, the green developer achieved five-star ratings for Operations under Berde certification system for Net One, Net Square, Net Cube, Net Quad and Net Plaza. Net Park likewise triumphed as the Philippine Winner of the Leadership in Sustainable Design and Performance-Commercial award in the 2018 Asia Pacific Leadership in Green Building Awards, given last September 21 during the PhilGBC Building Green: Green Building Conference 2018 at SMX Convention Center. Further propelling TNG towards excellence, copresident Maria Cristina Samson was conferred Philippine Winner of the Women in Green Building Leadership Award. Samson was one of the three finalists for this new award in the 2018 WorldGBC Asia Pacific Awards that recognizes women's role in delivering change in green urban development.
Through its TNG Green campaign, TNG has an active set of programs and activities that engage its tenant community in promoting sustainability. Some of these activities include tree-planting activities, eco bazaars, Earth Hour participation, and sustainability workshops.
In partnership with Meralco, TNG has also provided electric-vehicle charging stations in two of its buildings, Net Lima and Net Park, with the intention of encouraging tenants to invest in electric vehicles as a more environment-friendly alternative. TNG has also provided free electric shuttle services within its portfolio to reduce the carbon footprint when traveling short distances within BGC. In 2016, Meralco recognized TNG as the Commercial Corporate Luminary for the two companies' shared advocacy of energy conservation. Rufino sees sustainability trends in legislation, health and wellness, and occupancy types in the real-estate industry for 2019.
"With climate change now a pressing concern and priority, there will be increased legislation and enforcement on both the local and national level for higher levels of environmental performance for our buildings," he noted. As real-estate development becomes more geared toward the wellbeing of the building occupants, Rufino predicts more attention on the improvement of indoor air quality and lighting in connection with sustainability.
"Green buildings are no longer just about minimizing environmental impact and conserving resources—green buildings can directly contribute to the health, well-being and productivity of its users," he said.
Rufino claimed hospitality, health care and restaurants are occupancy types that will be key sectors for green buildings.
"PhilGBC has received forthcoming demand for green hospitals driven by WHO Promotion and DOH Mandate. Tourists are also demanding greener hotels, as well as carbon offsetting options from the airline industry," he said.