OVER 7,800 farmers in three regions have incurred losses amounting to some P195.36 million due to damage brought by Tropical Depression Usman over the weekend, according to initial assessment of the Department of Agriculture (DA).
This, as the death toll from the weather disturbance climbed to 68 as of Monday, largely because of landslides in the Bicol region.
A report released by the DA Disaster Risk Reduction and Management (DRMM) Operations Center on December 30 evening showed that damage to the farm sector due to Usman grew by P192.63 million, from the previous reported P2.73 million.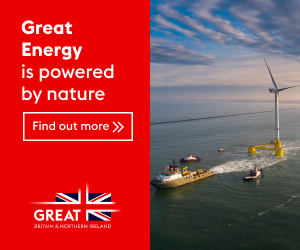 "The increase in overall values is attributed to the reports in rice, corn and high-value crops in Quezon, Albay, Camarines Norte, Camarines Sur, Catanduanes, Masbate and Sorsogon," it said in the report, which was updated as of 5 p.m. of Sunday.
The DA report noted that Usman damaged 9,836 hectares of farms with an estimated volume loss of about 8,495 metric tons (MT). It affected around 7,871 farmers.
The report showed that rice farmers in Calabarzon, and Regions 5 and 8, suffered the brunt of Usman's damage.
Losses in the rice sector reached P177.41 million with an estimated volume of 7,352 MT in 8,844 hectares of farm.
About 6,318 rice farmers in the provinces of Quezon, Albay, Camarines Norte, Camarines Sur, Catanduanes, Sorsogon and Samar were affected, according to the DA report.
Damage to high-value crops was valued at P16.97 million with an estimated production loss of about 1,132 MT in 428 hectares in Albay, Camarines Sur, Masbate and Sorsogon.
Furthermore, some 276 corn farmers lost 11 MT of produce planted in 563 hectares in Albay, Camarines Sur and Masbate, which was valued at P976,267.
The figures are still up for validation, according to the DA. The DA has already prepositioned seed reserves for rice, corn and high-value crops in various regions.
In Region 5, the DA prepositioned 1,735 bags of rice seeds, 2,303 bags of hybrid seeds, 2,000 bags of genetically modified organism (GMO) yellow corn seeds, 2,405 bags of open-pollinated variety white corn seeds, 1,700 bags of white corn seeds and 556.02 kilograms of OPV vegetable seeds.
In Region 6, 1,410 bags of OPV white corn seeds, 533 bags of OPV yellow corn seeds, 1,125 bags of conventional hybrid seeds and 2,769 bags of GMO hybrid corn seeds were prepositioned by the DA for affected farmers.
Around 11,070 kilograms of hybrid rice seeds, 173,124 kilograms of OPV corn seeds and 100 MT of inbred rice seeds were secured at the regional field office of DA in Region 8.
The DA has also prepositioned 160,000 kilograms of inbred rice seeds, 16,542 kilograms of GMO hybrid white corn seeds, 79,740 kilograms of OPV white corn seeds and 2,917 kilograms of vegetable seeds in Region 8.