Conclusion
WHAT do you predict will be the changes in the next 10 years and would this cause your business model to change yet again?
I think it is safe to say that there will be change. What do they say? Change is the only constant in life. It is hard to argue with that, especially in our modern ever-changing and technology-driven world. It is also incredibly hard to predict the changes that will happen—especially in a time frame as long as 10 years. One of the facets of the current Industrial Revolution (the 4th) we are living in, is the sheer speed of the changes we are seeing. Exponential growth is occurring across all facets of technology and changing industries and our daily lives at the same time. We are confident though that one thing will remain, the need for huge amounts of data and data storage! You can look at all of the growth trends and the one constant is that we are creating more and more data, especially in Asia. Eight hundred million Internet users in China, with an estimated 100 million or so new users added every year, 450 million or so Internet users in India—the numbers are mind blowing. The Philippines, also, now has 67 million Internet users, with all of them extremely active on social media—in fact some of the highest penetration rates for social in the world are in the Philippines. The Data Centre and Network Infrastructure industries are going to remain a critical foundation of the digital economy and growth of all the new industries. The change may well be in how and specifically where the new data centers are built, especially in the emerging markets. We work very closely with our clients, both global and regional, to ensure the product and solutions we build meet their needs not just for today but also for the future—this also means looking at the locations on the map where they need to grow.
How many regions do you operate in? How would you characterize the behavior of the various regions?
We are close to 200 data centers in 32 metropolitan areas across North America, Europe and Asia Pacific. Our footprint equates to 33+ million rentable square feet of DC space. We are the largest operator by physical size. In terms of the Data Centre industry we can roughly say that North America is the most advanced, having initiated through Silicon Valley the dot com era and the growth of huge Data Centre locations. Following North America would be Europe with Asia Pacific in third in terms of the level of Data Centre outsourcing maturity and development. However, it is important to caveat this by also saying that the fastest-growing region in the world is Asia. Both in terms of the new Asian Tech Giants growing their footprint within the region and globally, as well as in terms of the sheer size of the Internet and consumer base. For many in this region the first and possibly only computer they come in contact with is their smartphone.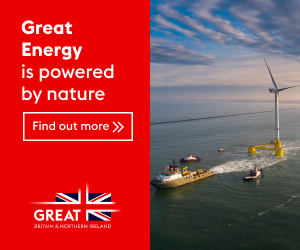 What factors do you look for in a market prior to entering?
We are very much driven by our customer demand. I would say that is one of the primary drivers for new market entry—where do our global and regional customers need to be with their technology footprint and their data? In addition, of course a number of surrounding metrics and factors are important—this includes the size of the market and its consumer base—the growth trajectory of that market etc. We also look at a number of geopolitical risk factors when making market entry decisions. As we are an end-to-end Data Centre operator, we will invest signifcant amounts of capital to buy land, build a Data Centre and then enable operations. This means factors such as the political climate, the national energy grid and the network/connectivity infrastructure all play an important part in our planning and decision-making.
What's in the pipeline for Digital Realty in 2019?
More growth, especially in Asia Pacific. We currently operate in all the core financial centers of Asia Pacific, so Singapore, Hong Kong, Tokyo and Sydney. In addition we have data centers in Osaka and Melbourne. Our CEO has mentioned on some of our most recent earnings calls that we are closely looking at three new markets in Asia—these are South Korea, Indonesia and India. Now we don't have any firm announcements to make for any of those markets yet—we will also always keep a close eye on options and growth plans for all the key emerging markets in the regions that we operate.
What are the top markets to invest in real estate in Asia Pacific?
I am certainly not a real-estate investment expert. However it is safe to say that the Asia growth markets are going to attract a lot of investment. It is a simple factor of the vast growth of the middle and consumer classes across these geographies. Specifically I couldn't say which markets will be most attractive. From a Technology Real Estate perspective, so Data Centres, we expect to see continued strong investment in the core markets of Singapore, Hong Kong, Sydney and Tokyo. In addition, it is clear that the growth markets of India, China and Southeast Asia (the Philippines, Indonesia and Malaysia) are also going to see more and more investment and growth across the board.
Omer Wilson's top 5 fearless forecast on the real-estate industry in 2019 and beyond.
Technology is going to be more and more pervasive within the real-estate industry. It will drive decision making and the nature of how we develop new projects through 2019 and beyond.
We are going to see a further drive to the "edge" and new markets—especially where the growing consumer and middle classes are coming from, especially in Asia.
We are going to see even more drastic changes in consumer real estate with the convergence of technology, e-commerce, AR/VR on traditional shopping centers—we are already seeing this with examples such as Alibaba's highly technology and smartphone enabled Hema supermarkets in China.
For technology and specifically the Data Centre real-estate market, we will see more hyperscale construction (i.e even larger footprints of data centers, built for high density workloads within interconntected campuses) appearing in more and more geographies across the world.
Eventually I feel that with the complete onset of wearables, connected devices and AR/VR, even holographic technology—the physical locations where we live, learn, play and work are going to go through some dynamic changes. Will we even need to leave our homes at all in a few decades time?
What's your take on the Philippine market?
On the Philippines, I think all the metrics show that is a key regional technology real-estate candidate location. It has a strategic geography position, able to reach South and North Asia accordingly. It also has a youthful, large and data-hungry population. The social-media penetration rates for the country are some of the highest in the entire world. So given all these very positive trends, the question remains, why hasn't digital Realty entered yet? Well, it is worth caveating firstly that if you look at the markets where digital operates today in AsPac, they are what you would call traditional core markets, so Singapore, Hong Kong, Japan and Australia. So we are not yet in any of the emerging markets. We closely track all of the key emerging locations, including the Philippines, but as yet do not have any firm plans to enter any of them, yet. Some of the factors which would need to be considered, especially for the Philippines, is the national energy infrastructure and network connectivity, especially considering the geographical area and large number of islands that make up the country. Also geopolitical developments would be tracked closely. However all in all, the country remains a huge growing economy, which will in every likely hood continue its growth as both a technology and real-estate hub especially as the edge for access to the millions of growing Internet users and consumers.