On May 5, 2017, the Ministry of Economy and Finance of Cambodia, Ministry of Finance of Lao PDR, Ministry of Planning and Finance of Myanmar and Ministry of Finance of Japan signed a memorandum of understanding for the establishment of a country-led regional technical working group on disaster risk finance and insurance. This new working group will work toward developing the Southeast Asia Disaster Risk Insurance Facility, a regional catastrophe risk pool to provide rapid response financing in the immediate aftermath of a disaster. It will be the first of its kind in Asia. The RTWG is supported by the World Bank and the government of Singapore. The Seadrif Program Multi-Donor Trust Fund has been established with the support of the World Bank.
During the 2018 Asean+3 Finance Ministers' Meeting, a Joint Statement was issued: "We affirm our commitment to increase the financial resilience of Asean+3 members to climate and disaster risks. We welcome the agreement to establish a regional catastrophe risk insurance pool for Laos and Myanmar as the first product of the Seadrif, with support from Japan, Singapore and the World Bank. We also recognize that Cambodia may join the regional catastrophe risk insurance pool subject to the result of the feasibility studies. We acknowledge that Seadrif, which will be domiciled in Singapore, aims to provide climate and disaster risk management and insurance solutions to Asean member-states, and helps to narrow the natural catastrophe protection gap within the region. We welcome the Asean Disaster Risk Financing and Insurance Program to work and collaborate with Seadrif on some issues, including data assessment and modeling, and capacity building. We invite other Asean+3 members to join the Seadrif, and encourage donor partners beyond Asean+3 to support this initiative."
Seadrif will be jointly organized by Laos, Cambodia and Myanmar. Seadrif is designed to provide participating countries with access to immediate liquidity, post-disaster, as well as to improve regional cooperation on disaster risk finance. There are other models, of course, across the globe such as the Caribbean Catastrophe Risk Insurance Facility, the African Risk Capacity and the Pacific Catastrophe Risk Assessment and Financing Initiative. With this initiative to address a protection gap, a more resilient Asean region can be expected.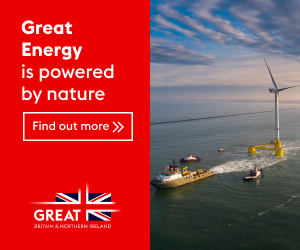 Seadrif will be organized as a captive insurance company fully owned by the participating countries. The corporate governance structure and management will be fully controlled by the participating countries. Funding or seed capital for the facility will be raised through grants, donations and internal funding. Japan, for example, has committed $3.2 million. Seadrif will be backed by reinsurance. Seadrif Insurance Co. will be established in Singapore. Other Asean+3 member countries, including the Philippines, are
welcome to join.
The objective of Seadrif is to provide its members with rapid response financing immediately upon the occurrence of a disaster to complement their national funds. The Southeast Asia region is highly exposed to natural disasters, but the insurance markets are underdeveloped to absorb post-disaster costs. In Myanmar, for example, during the 2015 floods, 55 percent of the losses were due to infrastructure damage. In Laos, the average annual cost of emergency response to floods is $10 million.
Under this Seadrif scheme, the participating countries contribute, as premium, for a three-year coverage. The premium is based on the risk profile and level of coverage. There is no cross-subsidization. Meaning, premiums are paid by each country based only on their own risk.
****
Dennis B. Funa is the current insurance commissioner. Funa was appointed by President Duterte as the new insurance commissioner in December 2016. E-mail: dennisfuna@yahoo.com.