WITH more advanced technologies such as 5G and artificial intelligence knocking at the Philippines's door, the country's digital transformation remains stagnant, according to a white paper released by the Economist Intelligence United (EIU).
Based on the EIU's 2018 Asian Digital Transformation Index, the Philippines retained its 10th ranking among the 11 countries included in the index with a score of 12.8. The country only bested Indonesia, which came in last with a score of 12.2.
The leaders in the ranking were Singapore with a score of 78 and Japan with a score of 63.5. Singapore's ranking remained unchanged while Japan move up a notch. Only South Korea declined in the index and slipped two notches to 4th overall.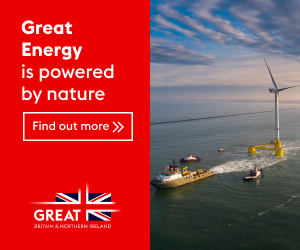 "Fostering digital transformation, however, requires more than deploying new technologies. Asian leaders aspire to create environments in which businesses and other organizations can leverage a range of assets to achieve far-reaching change through digitization. Comparing their progress is the objective of the Asian Digital Transformation Index," the report stated.
The EIU index measured digital transformation in terms of three areas—digital infrastructure, human capital and industry connectivity.
Digital infrastructure refers to the reliability, speed and affordability of digital connectivity, as well as other factors that creates a positive environment for digital transformation.
The human capital category seeks to measure a country's performance according to the quality and quantity of people that can create digital transformation environments.
The last category aims to gauge countries' performance in their ability to absorb and benefit from digital technology that is available in the market.
The Philippines's ranking in digital infrastructure was 11th with a score of 9.7. Its ranking slipped one notch, while countries like India improved four notches and Japan, two notches.
Data showed only 4 percent of homes and buildings in the Philippines have superfast connectivity, unlike Singapore at 97 percent; mainland China, 77 percent; and Hong Kong, 74 percent.
Human capital
The EIU white paper stated that the Philippines's performance in terms of human capital remained stagnant at 9th overall with a score of 20.4. Data showed telecommunication professionals in the Philippines only account for 1 percent of the work force.
Telecommunication professionals in other countries like Singapore and Hong Kong account for 8 percent and 5 percent of the work force, respectively.
Connectivity
In terms of industry connectivity, the country's ranking slipped two notches to last place with a score of 11.3. EIU cited data from the 2016 Global Open Data Index, which showed the country only scored 30 percent.
"Foremost among these were big data and analytics, while mobile apps and services, mobile devices and cloud computing—naturally along with cyber security tools—were also high on their priority list. Large numbers also pointed to AI, robotics and the IoT [Internet of Things]," EIU said.
"To generate the desired benefits, these technologies need to be used in combinations. It is the ability of firms to use these in an integrated manner, which will determine the scale of their contribution to digital transformation," it added.
The white paper said the success of a country's digital transformation lies in changing employee mindsets and organizational culture, as much as access to technology and specialists.
Nonetheless, EIU said Asian countries have companies with senior managers who are as able as those in Western countries to bring about technological change.