Part One
WHEN I was in Mumbai last week to be one of the keynotes at the Marketing Technology Conference, I ran across a very interesting keynote called Digital Guanxi from Omer Wilson, the marketing head of Digital Realty, Asia Pacific.
Because I was extremely deprived of sleep, having arrived just at 3 a.m. of the same day, I thought his business was named Digital Reality. Thinking it was a digital marketing company, I reached out for potential collaboration with the Philippines only to be pleasantly surprised that his business was a game changer in one of the fields I love, real estate.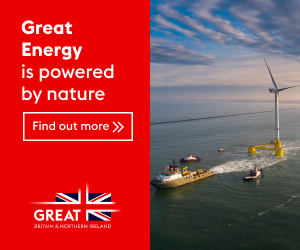 Digital Realty is the world's largest (by physical size) owner, developer and operator of data centers—the world's biggest digital landlord.
A leader in real estate
It is the fifth-largest publicly traded US REIT (Real Estate Investment Trust). It is also the sixth-largest purchaser of renewable energy in the United States. Digital Realty supports the data center, colocation and interconnection strategies of more than 2,300 firms across its secure, network-rich portfolio of data centers throughout North America, Europe, Asia and Australia.  Digital Realty's clients include domestic and international companies of all sizes, ranging from cloud and information technology services, communications and social networking to financial services, manufacturing, energy, health care and consumer products. Digital Realty has delivered the most reliable uptime of any other DC operator for the past 11 years.
A leader in renewable-energy consumption
Digital Realty has also been recognized by the US EPA for its sustainability leadership, ranking among the top 30 green power users in the technology and telecom industries, and was recently named a 2018 Green Lease Leader by the Institute for Market Transformation and the Department of Energy's Better Buildings Alliance at the BOMA Expo. Digital Realty has executed contracts to procure 184 megawatts of renewable energy annually. This will reduce the company's carbon footprint by approximately 536,000 metric tons per year. The environmental benefits from this agreement will have an impact comparable to taking 114,000 cars off the road each year, equivalent to the energy needs of more than 57,000 homes per year.
In Mumbai, I had a chat with DR's main marketing man, Omer Wilson, and we chatted about Iran, Kubrick and, of course, real estate.
Some excerpts:
Tell us a little bit about yourself. Your approach to B2B marketing, thought leadership?
My name is Omer Wilson, and I head up Marketing across Asia Pacific for Digital Realty, the world's largest owner, developer and operator of data centers. I am based out of the Singapore regional HQ, having previously worked in a similar role for Digital from the EMEA regional HQ in London. I have always been a marketer, starting straight from University on to the IBM Global Graduate Scheme for Marketing. From there I have been fortunate enough to be in technology, real-estate, consulting and media industry-related marketing leadership positions, including a time in e-commerce start-ups.
I am a very strong believer in selling to people. We sometimes forget, especially in this data-driven world of ours, that at the end of the day, "people like to buy from people that they also like and trust." In previous times the distinction between B2C and B2B marketing was quite clear, i.e., the channels were separate. Over the past decade, everything has been blurred, especially with the reach and targeting offered to marketers through the multiple digital and social-media channels. If you think about it, a B2B decision maker doesn't switch off from his business decisions when he is on "nonbusiness" social-media channels. At the end of the day, I believe the skill needed to be successful in marketing remains the same. Connect with the buyer, on an individual basis, and sell them something with emotion, sell them the dream.
On thought leadership, I am very passionate about technology and where it is taking the human race. I love to talk about how this era, the one we are living in right now, is quite possibly the most unique in the entire history of humankind. That's pretty intense to think about.
Almost a decade ago, the reason for being for Digital Realty did not exist, yet now, it's one of the highest-valued real-estate companies. What were the changes in the past decade that brought this about?
Great question. We were formed in 2004 in Silicon Valley, during the early dot com boom era. It was a time when the tech giants that we all know so well today were still growing—we basically helped them grow. We were their physical footprint, their digital infrastructure layer, the world's digital landlord.  Our early growth was across the United States, into Europe via Dublin and then in to Asia Pacific via Singapore. The changes that enabled this growth is quite simple, "Data." A tsunami of it. Every year is getting larger and larger. Technology companies, financial organizations, telecom/network providers and a whole range of other organizations needed the physical environment to house more and more servers for their data—securely, safely and with a provider they could trust. This is how we grew, with some very large global clients expanding across geographies. This trend continues today, with regional organizations growing their data footprint across the globe. I always like to put things in perspective. For example, 90 percent of the entire data we have in the world today was created in just the last two years! It is estimated that here are 2.5+ quintillion bytes of data created every day on the Earth, but we are still only at the start of the tsunami—connected devices are going to make things even more interesting in the coming decade.
Are you more of a technology or a real-estate company? Technology and real estate seem anathema to each other, is it a happy marriage?
We are both. At our core, we are a real-estate company, in fact the fifth-largest publicly traded US REIT. However, the specific area we operate within is all about technology. We only build, own and operate data centers—that is our expertise. We really started the "Outsourced data center" industry from 2004 onwards. Our clients are some of the world's largest technology organizations, and their demands are all around enabling their data and technology footprint globally. Although technology and real estate may well seem like an anathema to each other, in our instance, it is a very happy marriage. We are like the photosynthesis layer of a leaf, within our borders all the amazing technology which enables how each of us works, lives and plays resides—our job is to ensure it is always online, secure and safe, which we have successfully performed for more years than any other operator. We actually achieved "five nines" of uptime for the 11th consecutive year last year—exceeding 99.999 percent availability throughout 2017 of our data centers for customers. To, again, put this into perspective, we surpassed 1.7 billion operating minutes across all our global data centers.