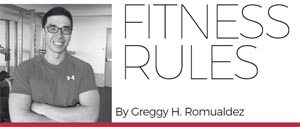 We try to work out and follow an exercise program not only to look good but to have an enhanced quality of life where are able to stay active and pursue activities that require a certain level of fitness as we age—traveling, trying out new sports and outdoor activities, keeping up with our kids and grandkids.
For some of us, steering clear of life-threatening illnesses is a priority, most especially if we have a particular family history that may predispose us to certain specific illnesses.
Sometimes, no matter how hard we try to avoid getting sick, life throws us a curve ball, and we have no choice but to deal with our condition.  Perhaps one of the most dreaded diseases to inflict itself on mankind is cancer. We all have a friend or relative who has had to go through it—with varying results.  Among the various forms of cancer, lung cancer is one of the most prevalent.  It is the most commonly occurring cancer in men and the third-most commonly occurring in women.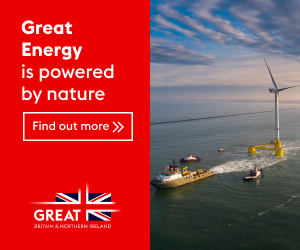 One thing that may surprise us is that, according to a 2015 study by the European Respiratory Journal, 25 percent of lung cancer cases are not related to smoking. This means that even nonsmokers can fall prey to this particular cancer.
Chemotherapy is usually thought of as the only treatment for cancer. However, according to Dr. Maria Luisa Abesamis-Tiambeng of Cardinal Santos Medical Center, various treatment options are now available. Among the options are: surgery to remove affected lung tissues, radiation therapy and targeted drug therapy.
Targeted drug therapy is an option that may be pursued in certain cases as can be determined by biopsy findings. Through biomarker testing, the biopsy can reveal genetic mutations in cancer cells that can be targeted by drugs designed to zero in on those cellular abnormalities.
Therapeutic advances have made targeted drug therapy the standard of care for personalized medicine in the fight against certain lung cancers. One breakthrough is Tagrisso (Osimertinib), an oral tablet from a class of drugs called tyrosine kinase inhibitors that target tumors with epidermal growth factor receptor (EGFR) mutations.
Tagrisso has shown better precision and power at stopping lung cancer growth and improving patient survival.  The breakthrough drug reduces the risk of lung-cancer metastasis on the central nervous system by 52 percent, and lowers the risk of death by 37 percent based on its preliminary data.
"These results have made Tagrisso the recommended and preferred first-line treatment by international guidelines for advanced and metastatic non-small cell lung cancer—the most prevalent type of lung cancer—that tested positive for EGFR," said Dr. Donald Ray Josue, Medical Affairs head of AstraZeneca Philippines.
So while  lung cancer and other forms of the big C may strike someone we know, we can somehow take comfort in the knowledge that  science has made great  advances to fight this disease and enable the human body to cope with it, and hopefully beat it completely one day.
Research has also shown that regular exercise may have important benefits for cancer patients and survivors regardless of disease stage.
And to further help Filipino patients and their loved ones deal with the challenges of lung cancer,  AstraZeneca has partnered with the Philippine Society of Medical Oncology, along with local support groups such as the Cancer Coalition Philippines, and the Philippine Alliance of Patient Organizations to launch LVNG With Lung Cancer, an online resource portal for patients across all stages of the disease.
"Being diagnosed with lung cancer can make patients feel anxious and hopeless, which is why support is vital," explained Dr. Josue.  "LVNG With provides support by forming a community of patients and their loved ones so they can inspire one another and exchange helpful information about their treatment. Through the network, patients may realize that while lung cancer is not yet curable, it is very treatable. There's still so much more for them to look forward to in their lives."
In our quest to stay fit and reach out fitness goals, it is essential to surround ourselves with the right people who can motivate us to reach our destination. This applies as well when we are going through and recovering from a life-threatening illness. When we are able to lean on each other, it makes things more bearable and the prospect of success brighter.
Image credits: WWW.FREEPIK.COM