Part One
Advocacy projects empower Palawan communities
MUCH has been said about Palawan being one of the most popular tourist destinations in the country, with its captivating seascapes, its pristine waters, stunning beaches and breathtaking lagoons.
Interestingly, little has been said about the advocates who help keep Palawan inhabitable while empowering its communities and taking care of its indigenous people. These advocates have been silently doing their work behind the scenes, valorizing the province and its people in ways that truly matter.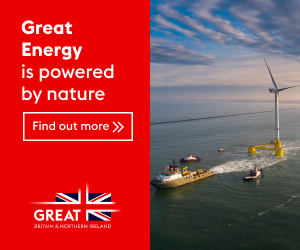 Pilipinas Shell is one such advocate and, through its social investment arm Pilipinas Shell Foundation Inc. (PSFI), the company continuously pursues projects that have helped protect or revive Palawan's surroundings and helped its communities and families in more ways than one.
Environmental protection as crucial to tourism and investment
One of the programs that Shell is spearheading for environmental sustainability is the Turismo at Negosyo Dulot ng Ingat Kalikasan (Tandikan) project, which aims to mobilize community involvement, create alternative income opportunities for locals, and protect and conserve Palawan's biodiversity.
The Tandikan community-based enterprise development and biodiversity program includes support for Unesco World Heritage Sites, Tubbataha Reefs and Natural Park (TRNP) and the Puerto Princesa Subterranean River National Park (PPSRNP).
The challenge is clear, however. Shifting the indigenous people's and locals' mindset from exploitative (since they needed to earn and ensure their survival, but at the expense of the environment) to participative (becoming partners in conservation) is always a slow process.
In this case, PSFI took calculated steps, beginning with Tandikan's recognition that degradation of Palawan's environment was caused mainly by a swelling population dealing with unemployment.
Then, PSFI met with the management of the Puerto Princesa Subterranean National Park, one of the protected areas in the Philippines with surrounding communities reliant on the forest products in the area for both their livelihood and personal consumption. PSFI was able to identify barangays that needed conservation interventions based on environmental issues monitored. It then prioritized those with the highest and most alarming issues.
Assistance was provided for start-up enterprises or community-based sustainable tourism  sites. Environmental awareness and conservation training were incorporated into the CBSTs, and the information passed on to their patrons.
Among the identified local communities/beneficiaries that were empowered to be partners in the conservation of vast community resources while utilizing them for ecotourism and enterprise development were those situated around the PPSRNP.
Tandikan's success was hinged on the willingness, openness and cooperation of the target communities. Increasing awareness, appreciation and accountability of the general population rested largely on these factors, alongside the strong partnership that was forged—together with local government units and organizations—with the Shell Group.
The Tandikan program has provided livelihood trainings and other projects aimed at improving community members' quality of life. Alternative livelihood seminars, such as handicraft-making, as well as integrated bio-farming system, were held for budding CBSTs vulnerable to lean season business fluctuations.
A CBST site that has gotten PSFI's support is the Hundred Caves in Barangay Tagabinet. Birds' nest collectors used to frequent the site and caused adverse damage to the sensitive limestone cave and cliff ecosystem with their unsustainable birds' nest harvesting. Before the damage became irreparable, Tandikan intervened and educated community members on the harm being done and presented them with alternative livelihood solutions.
A must-visit site, Hundred Caves boasts of interesting rock formations, maze-like and interconnected passages, and multiple chambers inside the cave system. There is also the Jungle Trail, a 3.56-kilometer trek from Barangay Cabayugan going to the Underground River from the Mangrove Paddle Boat Info Center. The project is managed and protected by a Tagbanua community.
Offering Palawan locals and travelers a stunning panoramic vista of Ulugan Bay is the Buenavista View deck, a deep channel in the midwestern coast of Puerto Princesa City. Prominently seen inside the Bay are Isla Rita, Manyukos Island and the striking Tres Marias rock outcrop guarding its entrance. The residents of Barangay Buenavista, organized a community-based tourism cooperative named Magayen et Buenavista.
There are other ecotourism sites assisted by PSFI that aim for sustainable and inclusive development. At a time when the Philippines is racing with time—along with other countries—to stave off the catastrophic effects of global warming, it is heartening to find corporate social responsibility projects such as those geared toward an island ecosystem like Palawan.
It is clear that the Tandikan advocacy program successfully mitigated threats to ecological integrity by empowering the townsfolks.
Integrated support for indigenous people
Another noteworthy undertaking with principal sponsorship from PSFI is the Integrated Support to Indigenous Peoples (Isip), which has enhanced the way of living of the beneficiaries and opened opportunities for many of them.
Working with indigenous people in the most remote impact areas of Palawan presented its own set of challenges—such as remote locations and even the vulnerability of the indigenous groups. However, as shown by the success of the Shell-Department of Education (DepEd) partnership in Sitio Kalakwasan, home of the Batak ethnic group, commitment and persistence pay off.
Isip successfully equipped the communities of indigenous people in Palawan with access to energy and education, and improved farming system and food production, paving the way for higher family income, as well as proper health care and sanitation.
On April 5, 2016, Batak men and women, most of whom are parents and elders, graduated from the DepEd Alternative Learning System. That was the first ALS graduation in Sitio Kalakwasan, conducted by Heaven's Eyes Tribal Missions Academy, under PSFI's Isip program.
Tagbanua and Batak parents and their children were also oriented on health, water sanitation and hygiene. Among the livelihood projects launched and participated in by Batak parents in recent months is the Native Gatherer's Training on bees and products. Training for handicraft and basket-making was also conducted.
Harnessing the potential of communities
The two programs of PSFI truly harness the potential of target communities—with the help of relevant government units and civil society organizations—to better utilize resources and commit to positive ideals with far-reaching impact.
Pilipinas Shell has been a key partner in addressing the larger, systemic challenges that loomed before the communities in Palawan. More than this, however, is Shell's overall contribution to nation-building.