Conclusion
PRESENTING a recap of the year that was and prospects for 2019:
Charmaine Uy, senior vice president, Daiichi Properties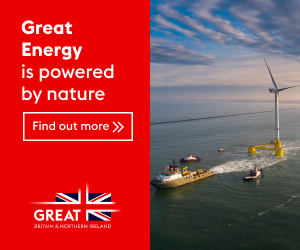 "Developers are increasingly planning and designing their buildings to help their tenants achieve their business objectives especially on talent retention. As a commercial office developer, we have designed green office buildings that can help employees be healthier and more productive, and incorporated retail choices and coworking spaces to enrich their time in the office. We ensure that the office is accessible, close to major infrastructure, as well as located in a community where employees can have a work-life balance.
"We believe this trend will continue to the succeeding years as developers cater more to the well-being of their tenants. We also find this as an opportunity for businesses to expand outside the established business districts and closer to upcoming infrastructure projects that can bring about greater connectivity."
Sheila Lobien, chairman of European Chamber of Commerce in the Philippines, Women in Business Commercial Real Estate Professional
There were three defining trends in real estate in 2017 to 2018: 1) Online gaming has helped prop up the commercial space market as office demand of business-process outsourcing (BPO) companies somehow weakened; 2) MOA and BGC land acquisition became even hotter, bumping up prices to unimaginable heights; and 3) Macroecomic trends of higher interest rates, the impact of TRAIN [Tax Reform for Accelaration and Inclusion] 1 and forthcoming TRAIN 2 law and, to some extent, higher inflation made investors became wary of additional investments.
What to expect in 2019?
1) Continued online gaming as takers of commercial space, although BPO office demand might recover a bit; 2) "Build, Build, Build" projects should already start as these will help the economy. Filipinos are starting to question if the administration can really deliver on the very ambitious infrastructure plans (I personally hope it will really happen); and 3) Institutional investors will continue with their landbanking and there will be more commercial spaces outside of Metro Manila.
Hannah Yulo, chief investment officer, DoubleDragon Properties Corp.
In 2018 our provincial retail malls, CityMalls, continued to remain 95-percent leased out with yields rising due to higher rates on new contracts and introduction of sales-linked upside. The take up of our four office towers in the Bay Area was robust, now 100-percent leased with rental rates beyond original expectations. Strong continued growth in hotels occupancy rates as well as significant demand for tourism-linked investments such as Hotel101 Fort, which we launched only in March 2018 but has already generated over P1 billion in sales in the first six months. CentralHub industrial warehouses continued to see a lot of excitement as demand requirements for new warehouses continue to rise with little available and suitable alternatives in the market. Overall, 2018 was an exceptional year for us as we had fully secured the last bit of our fund-raising requirements and have fixed our cost of funding for the seven-10 year tenors ahead of rising interest rates. We are now a big step closer to achieving our 2020 vision to secure 1.2 million square meter of leasable space and are expected to have at least 600,000 sq m of leasable space completed by the end of the year which should contribute on a full-year basis by 2019.
Ricardo Floirendo Lagdameo, vice president, Damosa Land and Anflo Industrial Estate
"From our perspective in Mindanao, we have seen various types of real estate, from residential, commercial, tourism, to industrial estates as becoming an emerging asset class. The market in our part of the country has become so discerning that we have seen top-caliber types of developments being offered. We believe that this trend will continue as we are only in the cusp of this trend."
Buds Wenceslao, CEO-D.M. Wenceslao & Assoc. Inc., and chairman, Urban Land Institute Philippines
In 2018, considering the hundreds of billions in infrastructure slated to be invested in rails, roads, bridges, transit orientation has been the clear defining trend in 2018. Real estate is all about the people that use, live and work in them. Currently, the amount of time and money that is wasted in the travel travails has consumed all Filipinos, regardless of economic stature. Airports, subways, monorails, connector roads, rail extensions are all buzz words and spurs which have sparked real estate to mushroom around these projects. In real-estate, the three main rules of location, location, location holds true. Now more than ever, any real estate location with some transit connection or link will have an inherent competitive advantage and premium, by extension, over those which don't. I don't see this stopping anytime soon.
In 2019 with AirBnB, WeWork and WeLive, traditional models of home renting and ownership have been disrupted. The overall theme has been the decentralization of systems and further removing middlemen in these real-estate commercial transactions. Blockchain will further this cause considering the inherent and easily seen applications to the real-estate industry. From verifying titles, to raising equity through initial coin offerings to smart contracts, blockchain will have the potential to totally change how business and dealings are executed. The advice, expertise and consulting functions of real-estate professionals and will still be an integral part of the process. But, the process of the actual transfer of money, contracts execution and verification of ownership will change. Imagine buying a home by choosing one in a web site and putting it on your shopping cart without a lawyer to execute the contract and process and safe keep an actual physical title? Blockchain will make this possible sooner than later.
Christophe Vicic, country head, JLL Philippines
2018: RE sector in general still saw growth with office leasing leading the way coupled with some big transactions in logistics/warehousing.
2019: should see the rise of Flexi-spaces, hotels and hospitality, half-way homes/dormitels and continued investments interests from China.
Rick Santos, chairman and CEO, Santos Knight Frank
Last year we saw the influx of Chinese online gaming companies that drove demand in both commercial and residential real estate in Metro Manila.
Next year is election. We expect a land banking year for developers aligned with new infrastructure projects. We expect large transactions to be made for election spending, as well.
Catch all of these real-estate thoughtleaders and more in Business Mirror's "First Dibs in Real Estate 2019," on 20 November, in Spaces, BGC. We'll focus on resilience of areas at risk; emergence of new growth areas; the nascent technologies that would shake and change us; and the shared economy that will shape demand.