EDUARDO MA. SANTOS is familiar with the experience of facing storms at sea. Having served in the Philippine Navy for 33 years, he knows the subtle signs of approaching danger. 
For a veteran seafarer like himself, observing the slightest change in wind direction and cloud formation is all that separates from sailing in fair weather or from a destructive storm. 
It's a trait which he retained when he became president of the Bataan-based maritime school and training center, Maritime Academy of Asia and the Pacific (MAAP), having retired from service with a rank of vice admiral.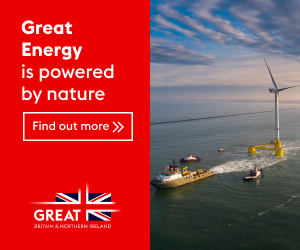 Two years ago, this habit of his in self-preservation kicked in when he attended a meeting of the International Transport Federation (ITF) as a concurrent executive vice president of the Associated Marine Officers' and Seamen's Union of the Philippines (Amosup). 
During the dialogue, ITF assigned him to a committee to study the impact of robotics and automation on employment in the shipping industry.
New kind of storm
IT was then when he considered the possibility of how future seafarers would face this new kind of storm, which they will not be equipped to face.   
"Look at it this way: after World War II during the '50s or the '60s, a crew of a ship was comprised by 40 to 60 people. In the advent of computers this was further reduced," Santos told the BusinessMirror in an interview. 
Fifty years later, a typical crew of a ship now comprises just an average of 17 men. 
This number, Santos said, can only get smaller with the introduction of robots and automation. 
His fear was realized last year after it was announced that the first-ever automated container ship, the Yara Birkeland, would start its voyage this year in Norway.
While the ship will still operate with a small crew up to next year, by 2020 it will be fully automated.   
Automated limits
BASED on his current assessment, Santos said it will still take some time before most large commercial ships adopt such new technology due to its technical and legal restrictions.
Due to technological limitations, he said remote sailing is still currently limited to tugboats like Rolls-Royce's Svitzer Hermod, which operates based on line of sight.   
https://youtu.be/v3_GWiXC55A
"It has no people onboard. Its captain operates it in a control station with a large screen to push boats," Santos said. 
Remote sailing, he said, is currently not yet being used in ships sailing in open waters, since this involves satellites and a wider range of signals, while being exposed to several factors.  
Further complicating the use of automated ships is its legal implications since it is still not covered by regulations of the International Maritime Organization (IMO).
Santos pitched a crucial question: "For example, if an automated ship figured in an accident with a human-manned ship, which would be considered liable?" 
He added, "That is why even [Yara Birkeland] only operates within inland waters for now."
This, however, will change in the next five to six years as technology and regulations start to catch up. 
He said the IMO is now conducting a study for the policies it will create for automated ships. 
The Philippines is among the countries proposing to still make it necessary, for remote ships to be controlled by qualified seafarers especially in open seas.
"The one operating [remote ships] should still be seafarers since they know what are the conditions at sea," Santos said. 
Future-proof
WITH this in mind, Santos decided to include robotics and programming subjects for MAAP students starting this year.  
Except for those technically inclined, Santos admitted the program, which he offered to graduating students, was met with disinterest by most students, especially since it was offered during a Saturday. 
"Some of them said they would eventually learn about it in the future. I told them later might be too late. They should learn it now so they would be familiar with it when they are faced with it. After all, they will be the ones who will be facing it and I will be long gone before that," Santos said. 
Currently, Santos admitted, their module for robotics and programming still needs improvement, but he hopes it will be enough to prick the interest of his students. 
Since the program started earlier this year, only 170 students have taken the course. 
They were introduced to programming small robots to do repetitive tasks, as well as how to operate air drones.
Santos said they plan to refine the program in the future, and eventually offer it to their students even as early as in their first year. 
"We will probably start by acquiring a water drone," Santos said. 
He noted they will also begin getting the feedback of their students if their knowledge in robotics and programming eventually helped them to secure a job. 
After all, job employability is still the best initiative for aspiring seafarers to learn a new skill.  
Santos urged other maritime schools to also do the same. 
"I keep telling this during our meeting: we are going to lose people [because of automation and robotics], but some of them still have not realized this. And if this happens, it is only a matter of time before we also lose [maritime] schools," Santos said. 
He only hopes they would eventually realize this so they could help in preparing future seafarers to weather the upcoming future of work. 
Being among the countries that are the top suppliers of seafarers worldwide, the Philippines will be among those heavily affected if most shipping firms shift to automation. 
Even without the mainstreaming of automation, deployment of Filipino seafarers last year had already declined to 378,072, from 442,820 in 2016 and 406,531 in 2015.   
"We are not going to fight automation. We must be able to deal with it. And then see what we can do to help our people to be automation or remote-ready to make them future-proof," Santos said.