LAST month I talked about the importance of business travel and airlines, a tale of three airlines, read the comparison. Japan and Blockchain. Istanbul, once Constantinople. And food, food and glorious food.
This month I put a wrap to the epic business travel month that was September with more sacred spaces, technology, Blockchain and… more food.
Thin spaces are places where the distance between heaven and earth is the smallest.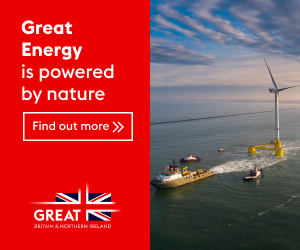 The mother of all thin spaces for me is the Israel and Palenstinian region and it's not just for the reasons that it's home of the three of the Abrahamic religions defining humanity.
I am not going to talk about the ongoing strife in the region but, rather, what brings these two regions together, they're both holy + sacred.
Sacred spaces for art
Banksy's paper-shredding stunt immediately after it was sold during a Sotheby's auction has inspired many, but few talked about Banksy's long-standing support for the Palestinian Movement. The uber-controversial separation wall (am not going to delve into the politics) has inspired many of Banksy's renowned work. Street art has never assumed a more relevant tone than in Palestine and, if you're so inclined, you can stay a night or two in the equally controversial hotel—political statement that is Banksy's walled off hotel in Bethlehem, which was the world-renowned worse view in the world.
Sacred spaces for technology
I attended my first DLD Tel Aviv Innovation Conference with other technology advocates such as Unionbank, the Israeli Chamber of Commerce in the Philippines and Tagcash. Israel has always been renowned for its innovation, what with their legendary ability to grow anything in the dessert.
Their start-up culture rivals that of Silicon Valley and I find more relevance and resonance in the former than the latter.
DLD was wonderfully chaotic as is the most of Israel. Creatively mounted in Hatachana, the old train station in Tel Aviv, it was a melange of tourism, city development, technology and all the soft skills that can make a country great!
Sacred spaces for food
I have always considered the Palestinians to be some of the friendliest and kindest people on earth and with good reason.
If you are to meet one Palestinian to embody all of it, it would have to be the very custodian of Sumeria-Sebastia's ruins, Hefez Kayed. His family on the outside runs the Holy Land Sun Restaurant, but truth is, his family has been a caretaker of the ruins for many generations.
His name literally means "custodian." With roots tracing back to pre Hellenistic era, this earlier capital of Israel holds some of the most extent Roman ruins in all the regions.
Hafez served me my most favored Palestinian meal, the adobo to us Filipinos, the Maqluba which literally means upside-down rice chicken. I also was able to expand my repertoire of Palestinian favorites with the introduction of the Musakhan, which I refer to as Palestinian pizza. Simply put, it is Palestinian Sumac chicken with sautéed onions. Sumac is a spice that comes from the berries of the Rhus shrubs while Taboon bread, the traditional bread in the area is traditional bread that is usually baked in a very hot oven lined with small round, smooth stones.
Sacred spaces for stories
My affinity for the Palestinian region is in great part because of their unresolved struggle to return to their homelands, something that I would never wish on even an enemy. The issue of refugees continue to haunt me and am still struggling to find the best way to support this advocacy.
My repeated trips to the Palestinian region yields some of the most inspiring personalities as Khalil Alamour, a lawyer trying to preserve the Bedouin way of life. He has spoken internationally in many conferences and it was such an honor to have been received in his home and his community.
I highly encourage a home stay in the region with the Bedouins, truly one of the most unforgettable experiences for me. Their generosity is non pareil—they'll never ask why you're there, but instead would simply offer you food, drink and shelter. Knowing how the desert can be brutal, they consider everyone their responsibility.
Sacred spaces for shopping and experiences
Zielenski & Rosen-While Frederic Malle, is the God of perfume noses for me, the closest prince for me is Erez Zielinski of Zielinski and Rosen, the elusive Israeli perfumer. The scents are exquisite and unique. Scents derived here will never smell like anyone else. I was fortunate to have met the inspiration to the nose, Lea, who is not only the epitome of graciousness but also of generosity. She must have been happy to have met her biggest Philippine fan. I wear a scent derived from oak moss, veriver, Neroli (bitter oranges) and black pepper. Only the ultimately feminine can pull off such masculine notes.