CONTINUING my series in future-proofing the real-estate industry, I spoke to tech visionary Enrique Gonzalez about Common Ground as I was excited to know what keeps him up at night aside from blockchain and promoting the Philippines to the rest of the world.
I first heard of Common Ground in the course of my long-standing interest in Malaysia—a country I regularly consult in whether it comes to health, beauty and now, blockchain.
Redefining coworking spaces
Coworking space is a thriving concept in the Philippines with companies now considering this a more viable option for their operation. Unlike in traditional offices where property rental has gone pretty expensive, coworking offices offer more affordable and flexible packages that could be for a day use, a month or a year.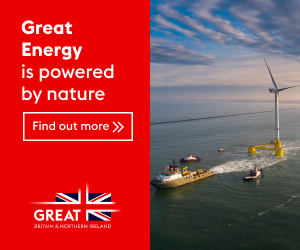 Because coworking spaces consist of members who work from different companies, ventures and projects, chances of getting direct competition or internal politics becomes little. This gives them the flexibility to work independently, and collaboratively, allowing them to expand their network.
Coworking spaces allows start-ups/SMEs to maintain offices without the need of high capital expenditure and credit quality because it is already included in the shared office space like Internet, furnishings and office equipment, among others.
Today, there are 40 coworking spaces in the Philippines scattered around the key business hubs of Makati, Bonifacio Global City (BGC), and Ortigas with an average rate ranging from P400 to P1,200 per day.
The flourishing coworking space industry in the Philippines has drawn the attention of Common Ground, which  who operates a group of unique coworking spaces in Malaysia.
Taking it to a new level
Common Ground launched its flagship coworking location in Damansara Heights, Kuala Lumpur, Malaysia, in March 2017. Since then, they've opened in various locations across the country and their community now has around 2,000 members. With its rapid growth, they are about to open their eighth branch in Malaysia and they are set to launch their first set of international offices in the Philippines before the year ends and in Thailand by 2019.
Carrying two prestigious titles: the most Instagrammable co-working destinations and Malaysia's largest coworking space, Common Ground interiors boast a vibrant, fresh and young vibe that they promise to bring in to the Philippines, which will surely make a good impression.
And because the Philippines coworking landscape has shown huge potential, increasing exponentially since it was first introduced in the country, Common Ground thinks that country would be a perfect venue to put up their aesthetically designed and laid out coworking space that will be strategically situated in the bustling location of Bonifacio Global City.
It's beyond space, it's a community
At Common Ground, coworking means more than a desk and Internet connection in a communal workspace but building an engaged community and vibrant ecosystem to help ambitious, fast-growing companies take business to the next level.
"The beauty about it is, although we came from different industries, we have one commonality, which is ambition," said Ru Sow, head of Operations at Common Ground Malaysia.
Common Ground aims to build a perfect office for your company. It's the ideal space designed to power large teams of 50 or more, helping companies save on office space and providing flexibility in a fast-changing business world.
Tom Hogg, managing director of Trade Indy Malaysia, shared that what he likes about being based in Common Ground is that they get to pick up direct clients and partner-agencies through various connection within the community.
"Network effect of people coming together and seeing them help each other out whenever you needed opportunities to collaborate are super powerful," said Leon Foong, CEO of Socar Malaysia.
They believe that office should be more than just a place to work but a hub to network from a diverse range of industries and collaborate to be part of the community.
Growing your company? Build your own dream office space!
Create your ideal space, tailored and customized to meet your business needs. If your company needs to expand or change locations as your team grows, without the hassle of long-term contract that will have a big impact to your cash flow, Common Ground offers fully furnished, move-in ready serviced offices for swing spaces, satellite offices and main headquarters.
Entire companies are also welcome to join the Common Ground community. With their enterprise solutions, Common Ground can adapt spaces to the needs of a company. In fact, they recently started a partnership with Petronas Dagangan Bhd. (PDB) to create innovation hubs in Malaysia.
Common Ground has their in-house team of acclaimed designers and architects that can design office space according to your preferred layout, furnishings, brand identity, business specifications and IT needs.
Also, they can provide staff with years of experience managing workspaces to ensure that your office operations run smoothly and efficiently.
Common Ground believes in focusing with these 5 pillars of lifestyle:
Excitement—the community plays a big role in keeping spirits up through Common Ground's exclusive events, which can range from CEO chats to hiking sessions and giant beer pongs.
Friendship and family—at Common Ground, you will not only network with people from various industries but build an opportunity to meet new friends, or maybe becomes family in the end.
Convenience—Common Ground recognizes flexible work arrangements through CG GO, wherein their members can use more than one location be it in their BGC, Ortigas or Makati location.
Productivity—in a recent study by International Workplace Group, it is revealed that business competitiveness and productivity improve in the Philippines because of coworking spaces.
Progression—adjusting to what their members need and providing classes and workshops will be both beneficial in their business grow.
And what coworking space doesn't have coffee in the picture? Common Ground also has an in-house café, Australia-based St. Louis House of Fine Ice Cream & Desserts, open for all including nonmembers.
With members coming from variety of industries and backgrounds, Common Ground members will have the opportunity to collaborate, partner and connect the community through networking events.
What sets Common Ground apart from other coworking space?
At Common Ground, you get to enjoy best of both worlds, flexibility to when and where you want to work and, at the same time, develop an opportunity to network and collaborate. A combination of a well-designed work environment and well-organized work environment will be the reason for companies, start-ups or establishments to thrive for coworking spaces.
And in taking care of every member even outside of the coworking space, Common Ground partners itself with prime companies to provide incredible benefits. AirAsia, Shangri-La, GuavaPass and more have already been signed on with Common Ground to enhance the community's experience.
Looking forward
With the rise of coworking space in the country, central business districts such as Bonifacio Global City will be a good location to attract business and best talents.
The first Common Ground office in the Philippines will be in the 2,300-square-meter penthouse of the newly launched Arthaland Tower in BGC. It will be patterned after the structure of their offices in Malaysia, while offices in Makati and Ortigas are set to be launched within the year.
Common Ground will be in partnership with MVP Global Infrastructure Group (MVP Global), a private investment firm present in Malaysia, Vietnam and the Philippines.