AS a comedian, much has been said about John Lapus. He is one bodacious and creative personality who has lasted in the business for decades now because of those qualities.
I think another reason for his staying power is his being fearless.  He is unafraid to tread dangerous roads and he is dauntless in challenging norms. He is also unafraid to admit his shortcomings and sees them as an opportunity to grow even more. That's why he is open to learning new things everyday. I'm quite updated about John's thirst for knowledge thanks to my exemplary research skills. Actually, he's a Facebook friend so I would know that he just came from this class or that workshop from his posts.
Indeed, John is an original who is unafraid to bend and break to be molded into a better person. His quality of being an original is actually very apt as he joins the 14th Cinema One Originals—no, not as a movie star but actually as a director.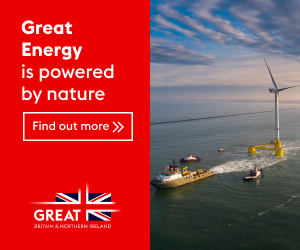 "I Am Original" is the tagline of the 14th Cinema One Originals. It's both a declaration by the filmmakers and the performers, and a promise that this year's films will not be merely awesome but rather "flawsome," a word coined to exemplify this year's festival. Originality is never about perfection. Perfection is boring. Originality is about freshness of voice, an unwavering sense of self and the uniqueness of being human, flawed but awesome.
In the spirit of celebrating and upholding Filipino originality, Cinema One Originals will be supporting another kind of local outside of cinema through its partnership with the local e-commerce web site, www.karton.ph. The wide and diverse range of authentic and handcrafted Filipino products at Karton.ph range from gourmet and artisanal food and beverages, to natural and organic wellness and beauty products, plus books, home décor, paintings, accessories, bags and more. Some of these proudly Pinoy-made products from the web site will be on sale during the festival.
John's entry is titled Pang-MMK, which is literally a product of hard work and luck. He feels that his entry brings his showbiz career full circle as 20 years ago, he wrote a script for the program MMK and this movie is loosely based on it.  John chose his cast, composed of Neil Coleta, Nikki Valdez and Zeppi Borromeo based on their talent and friendship, of course, as he knew he would need all the support he could get for his directorial debut.
Other entries in the Cinema One Originals include Keith Deligero and Jay Gonzaga's A Short of History of a Few Bad Things, Joseph Abello's Double Twisting Double Back, Bobby Bonifacio's Hospicio, Carl Papa's Paglisan, Rod Singh's Mamu and A Mother Too,  Whammy Alcazaren's Never Tear Us Apart, Rayn Brizuela's Aswang and Charliebebs Gohetia's Bagyong Bhevrylnn. 
World cinema entries include South Korea's The Poet and The Boy, China's Ash is the Purest White, American-British film The Miseducation of Cameron Post, Sundance fave Whitney (a docu based on Whitney Houston's life) and Denmark's Girl.
Cinema One Originals is under the festival partnership program of the Film Development Council of the Philippines (FDCP). Catch all the films from October 12 to 21 at Ayala Malls TriNoma, Glorietta, Gateway, Santolan Town Plaza, The Power Plant; Cinelokal theaters (SM City North Edsa, SM Megamall, SM City Manila and SM City Santa Mesa), and in alternative cinemas (FDCP Cinematheque Manila, UP Cine Adarna, Cinema '76, Black Maria Theater and Cinema Centenario). Tickets are priced at P200 each in major and alternative cinemas, and P150 for students and at SM CineLokal theaters, while festival passes are available at ktx.abs-cbn.com.
To John, congratulations in advance for your directorial debut. To all the entries, good luck and continue to be an original for the sake of the industry.