FOR an archipelago like the Philippines, being a maritime nation—one that is dependent on ships, boats and nautical highways to move goods, services and people across the thousands of islands in the country—is but natural.
Its long history as a maritime country could be traced to that era even before the mighty galleon ships of the Spanish colonizers arrived centuries ago. Ancient peoples of the Philippines used native boats and outriggers to trade goods—both local and international.
With the advent of religion, and bigger ships coming from Spain for trade, the Philippines became a transshipment hub, with goods traversing the vast oceans and seas surrounding the islands of the Pearl of the Orient.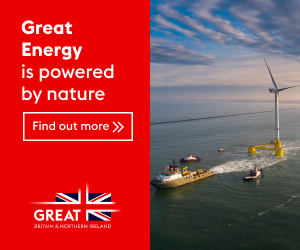 Fast-forward to today: The Philippines, despite being a maritime country, is no longer a transshipment hub. It is merely a feeder economy, no thanks to the wrong mindset that has long been hounding the country for decades now, according to Magsaysay Maritime Corp. President Doris Teresa Magsaysay-Ho.
As sad as it may seem, the Philippines is far from regaining its title as a transshipment hub, she said, as it lacks products to export. This stark reality is what limits the Philippines from further expanding and developing the local maritime industry, despite the fact that the Philippines is a maritime nation.
"We need to push shipping—we need to push trade. We need to make sure that we are producing because we are a negative export country," Ho said in an interview.
Data from the Philippine Statistics Authority showed that in June, the country's total export sales declined by 0.1 percent to $5.70 billion, primarily due to decreases in mineral products, chemicals, ignition wiring and other wiring sets for vehicles, aircraft and ships, and fresh bananas.
Imports, on the other hand, grew by 24.2 percent to $7.29 billion.
"So we need to promote real clustering of industries near ports and build economies of scale," Ho explained. "We should have an overall vision to develop trade, and many ships will come in."
'What is wrong with us?'
The Philippines, she said, has a lot of resources to offer. The problem, however, is it failed to develop industries that could potentially be the world's sources of goods.
She cited the Philippine mango and coconut as examples. The demand for these two products is high, but the country cannot produce enough to be known globally as the number-one source of the two commodities, unlike how Brazil is known for its oranges.
"We are not planting," Ho said. "What is wrong with us?"
Hence, she said, the government and the private sector must come to an agreement that developing clusters of industries near ports is the best solution to pushing trade, and demand for the shipping sector will follow.
"We need to promote real clustering of industries near ports and build economies of scale," she said.
With the idea that shipping follows trade, Ho said the clustering and the development of industries around ports could help lessen the costs of shipping in and out of the country, enticing companies in other countries—Walmart, for example—to ship local products from the Philippines.
Clustering helps in making parcel sizes bigger, hence, lowering logistics costs.
This, she said, requires a vision and a strategy, not just a policy.
"It's a strategic thing," she said. "We have to get out of the 'poor me' mindset and start talking about prosperity for all."
Ho added: "We need to know where the root cause of shipping is; to really make it meaningful is to have a really big trade ambition."
Economic regional mindset
Local governments then, she said, should start a single dialogue to determine the strengths of each region and develop them to boost production for trade.
"I think we should have a kind of economic regional thinking. Each governor should sit together and think what they do well. They should start from what they do well," Ho said. "Then create from those clusters that promote economies of scale, and that can help small businesses."
This is how Thailand, China and Malaysia developed their shipping industries.
And this could potentially work for the Philippines as well, in her view.
The cluster strategy for trade, Ho proposed, will involve the creation of regional clusters around the ports in Clark, Batangas, Cagayan de Oro, Cebu, Leyte, Davao, Sarangani and General Santos.
Clark, which also includes Tarlac and Subic, could have a high-tech innovation and artificial intelligence (AI) sector, selected manufacturing clusters, ship building and repair clusters, and mango production and processing cluster.
Batangas, on the other hand, could build on its strengths in the automotive sector, the Japanese manufacturers, and food production such as hogs and chicken processing businesses.
Cebu could serve as the main gateway to and from markets in the Visayas area; Leyte could bank on its coconut production for trade; Cagayan de Oro could be a food basket for the country and Asean; and Sarangani could be a world-class fishing hub.
Davao could have successful clusters for its banana.
"My whole job is to look for customers. Here, we have a lot of customers, but we don't have production," Ho lamented. "We could help farmers to become clustered to create economies of scale—then we will put up our ships."
Domino effect
She said the development of trade will have a domino effect on the country's local output, as the Philippine maritime industry could further grow, given that the industry will have to accommodate the huge demand for shipping and logistics.
This will then entice shipping companies to order more ships, shipbuilders to build more vessels, repair shops to set up port-based hubs—other consequences: more Filipino seafarers produced, more port facilities built, and more port-related infrastructure constructed.
According to Ho, the contribution of the maritime industry to the Philippine GDP has yet to be determined, as each subsector under the industry—shipbuilding, repair, domestic shipping, education, ship management services, and human resources, among others—is weighed separately.
"Today, each sector's contribution to the GDP is small. What we envision is to have each sector's contribution to GDP together to make maritime Philippines more visible," she said. "Let us have a real belief that this is a driver of our economy."
A bigger idea
When the Philippines achieves higher trade, then it can tick off two out of four boxes on the key elements to make a country a transshipment hub. These are trade, people, location and a good flag registry.
China, she said, has all four. Singapore and Panama have their location to boot. And Malta has a good flag registry.
Right now, without trade, she said, the Philippines has people to boast.
"Nations have to build on their strengths. And our strength is people. We don't have cargo, but we do have shipping knowledge because we have 7,000 islands with a lot of ships that go around, and we have a shipbuilding sector, which is beginning," Ho said.
"Why can't we build around our strength to be a really maritime hub—a center of maritime services?"
To develop people, the industry, she said, has to come up with a good and viable curriculum that could help improve the skills and talents of Filipino seafarers and aspiring marine practitioners in the country.
"We could build on seafaring—making our people really good in education," Ho said. "We should have a vision that builds on our strength, which is people, service, determination, islands."
She added: "Our domestic ships can form the seed to be the ones that go to Asean. We could be the one doing regional trade, so we need to build on our people."
Ho noted that services such as shipbuilding and repair could also benefit with the right manpower development programs. This—should trade inflows become robust in  the next few years—could help create the Philippines as a one-stop shop for maritime and shipping needs.
"So we have to have a bigger idea," she said.
People development
According to Maritime Industry Authority (Marina) Administrator Leonardo B. Guerrero, his agency is pushing for the development of maritime industry in the Philippines, starting with the crafting of a 10-year Maritime Industry Development Plan.
The said blueprint for all maritime industry-related activities, both promotional and developmental, is expected to be done within the year. It covers four sectors in the industry—domestic shipping, overseas shipping, maritime manpower and shipbuilding and repair. It also includes emerging subsectors such as maritime tourism, fishing and logistics.
The Japan International Cooperation Agency (Jica) has extended its assistance to Marina in drafting the said road map.
Roughly, the road map, which is required of Marina under Presidential Decree 474 of 1974, is expected to include globally proven strategies on how to further grow each sector and subsector under the maritime industry.
It shall also contain revitalized and reengineered strategic directions and action plans responsive to existing conditions, in anticipation of future challenges in the maritime industry, both in the domestic and global arena.
"Our maritime agenda is among the priorities of the President, and this is why we are exerting efforts to complete our maritime industry development program for us to be able to orchestrate these different sectors in the maritime industry to move together and push for the maritime development agenda," he said.
This, Guerrero added, includes the development of manpower in the industry — marine engineers, captains, officers and machine operators, among others.
"We provide 30 percent of the total global requirement, which is about 1.6 million seafarers all in all, or about 300,000 seafarers to 400,000 seafarers," he said.
These maritime experts remit about $5.8 billion annually, contributing to the growth of the Philippine economy.
Domestically, there are about 400,000 seafarers deployed in different areas of the Philippines.
Hence, Guerrero said, the agency is strengthening the country's standards of training, certification and watch keeping (STCW).
As part of the agency's initiatives to keep the whitelist status of the Philippines in the European Maritime Safety Agency (Emsa), Marina has conducted an extensive review and revision of seven existing national provisions and the development of six training course packages.
These, Guerrero said, are ready for implementation.
Legislative agenda
Aside from this, he said his agency is coordinating with companies and foreign government offices to promote the maritime sector in the Philippines. The agency is trying to come up with incentives and packages that will entice investors to do maritime business in the Philippines.
However, to do all these, his group needs the support of Congress to pass legislations that will help accede to international conventions and promulgations that will help elevate the Philippine maritime sector in the global scene.
"We should be aligned with international laws and regulations. There are already 59 conventions, but only 26 have been ratified by the Philippines so far. And of these, only six have been acceded," he said.
In Congress, party-list group Angkla is pushing for passage of several laws pertaining to sea safety. For one, Ronald S. Enrile, the vice chairman of Angkla, said the group is pushing for the passage of House Bill 456, which aims to provide a Maritime Code for the full implementation of international instruments.
Carlos C. Salinas, the Philippine ambassador to the International Maritime Organization, noted that the Philippines must develop and enforce appropriate and applicable regulations, including global commitments to ensure safety and a level playing field in the industry.
"Domestically, we need to have national laws that regulate shipping organizations and they should reflect the highest levels of standards. Only through this mirroring of rules [can] a true level playing field be developed," he said.
Infra development through PPP
To complement these initiatives, the Philippine Ports Authority (PPA), which operates various ports in the country, is implementing billions of pesos of projects to develop necessary infrastructure to sustain growth in the industry.
Jay Daniel R. Santiago, who heads the port regulator, said his group is initiating projects meant to improve the capacity, service standards and efficiency of ports, consistent with the government's agenda and strategic objectives.
"The government is not letting up on improving the port sector in the Philippines. In fact, numerous projects are now under way to further improve not only port infrastructure but most importantly, efficiency and productivity of the different ports nationwide," he said.
He cited for example the upgrading of ports in Iloilo, General Santos, Cagayan de Oro and Zamboanga for container operations. These ports are also being certified for best practices on quality management system and port safety, and health and environmental management, among others.
"The PPA continues to pour a large portion of its resources in port infrastructure facilities nationwide and has allotted approximately P7 billion for projects," he said.
Santiago noted that his group is also procuring a traffic management system that will help facilitate movement of ships in its ports.
"In addition to the ports of Batangas and Manila, we are in the process of procuring a vessel traffic management system equipment to cover additional five locations. However, the long-term intention is to install appropriate facilities in most of the major ports to ensure that offshore safety is addressed," he said.
The agency will be closely coordinating with relevant agencies to develop public-private partnership (PPP) deals—subject for review—to further modernize the ports of Davao-Sasa, Iloilo, Cagayan de Oro, General Santos and Zamboanga.
"These five ports have been identified as both strategic and commercially important, with Davao-Sasa being the priority target for redevelopment, although on a more conservative and cost-efficient level than originally planned," Santiago said.
He admitted that with limited resources, the PPA will have a hard time to further develop ports in the Philippines. However, with the help of port companies, the agency may be able to accelerate infrastructure and traffic growth.
"While we admit that elevating the standards of the ports to world standards is no easy task, we are initially setting our sights on the major ports for the private sector to participate in, such as the Manila South Harbor, the Manila International Container Terminal, the North Port, Sasa Wharf in Davao, General Santos, Cagayan de Oro, Iloilo and Zamboanga. These ports already handle the bulk of local and international passage and cargo volume," Santiago said.
Santiago added that port-related facilities such as road projects will also help drive growth into the sector, citing projects being undertaken by Metro Pacific Investments Corp. (MPIC) in Manila.
"Same projects are also in the pipeline or already being implemented in the Visayas and Mindanao, which are also aimed at easing vehicular traffic to and from major ports. Before the end of the term of President Duterte, we will be seeing great improvement in terms of cargo turnaround in and out of the ports due primarily to the Build, Build, Build Program of the government," he said.
No longer just a catch-up game
All these are the Philippines's answer to the catch-up game that it is playing with its neighbors in the maritime world. But for Guerrero, the game is no longer just a play of catch-up.
"What we need to do is leapfrog," he said.
In leapfrogging, his agency is now tracking future trends that may affect the local maritime industry either positively or negatively.
"For example, cruise tourism is now booming, and yet we are still crafting rules and regulations and policies concerning cruise tourism. We have to anticipate other future trends and emerging requirements," Guerrero said.
Marina, he said, is also studying the effects of technology on the local industry, citing countries that successfully used autonomous ships.
"There are new technologies emerging in the market, and these are also things that we need to address," Guerrero explained.
Change the narrative
For Ho, all these can be done effectively and efficiently if the President leads and makes the maritime agenda a priority.
"It really needs the President to lead this," she said, citing Indonesian President Joko Widodo's Poros Maritim Dunia (PMD), which calls for Indonesians to "work together to develop Indonesia into a global maritime access, a global civilizational hub."
The said initiative seeks to transform Indonesia into a maritime powerhouse with the development of a coherent and holistic maritime strategy, given the country's archipelagic nature.
"Everyone is blaming the wrong things—the one that's missing is the head, and we are wagging the tail," Ho said.
The government, she said, must institutionalize a change in narrative.
"The problem is government officials are not one—there's one thinking about trade, and the other thinking about transport are not together, they are 'siloed.' We should talk as if we are one enterprise called the Philippines—holistic beginning to end," Ho said.
Image credits: Nonie Reyes