Six Filipino scientists in different fields were awarded for their dedication to the service for the Filipinos through their respective researches, and were regarded as inspiration for the youth.
The awards were given by the Philippine Association for the Advancement of Science and Technology (PHILAAST) during its 67th Annual Convention with the theme, "Engaging the Youth in Science, Technology and Innovation," held recently at the Philippine Institute of Volcanology and Seismology headquarters in Quezon City.
The winning scientists are Dr. Rosalinda Torres and Dr. Marissa Paglicawan, who received the Gregorio Zara Award for Basic Science Research and Applied Science Research, respectively; Dr. Rody Sy for the Dr. Paulo Campos Award for Health Research; Dr. Artemio Salazar for the Leads Agri Award for Agricultural Research; Dr. Elmer Dadios for the David M. Consunji Award for Engineering Research; and Engr. Ricardo Balog for the Mario Cruel Award for Advanced Engineering Technology Application.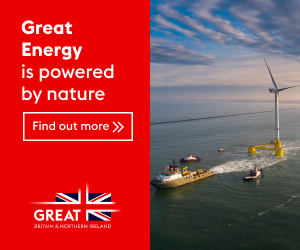 Dr. Alvin Culaba, PHILAAST overall convention chairman, said this year's batch of recognized scientists is distinct from the previous winners.
He added, "The researches of the winning scientists this year have significant impact to the people…. It is important that it benefits also the youth because our youth are the country's future."
Science Secretary Fortunato T. de la Peña said the science department is actively looking for role models that can drive the youth to actively help in nation-building through science.
"What's even more interesting is that these scientists awarded today come from different disciplines," he said.
De la Peña told the BusinessMirror in an interview that the youth, or even the majority of the Filipinos today, have very limited knowledge of the country's scientists. He cited that only a few could name even one, but they could identify foreign scientists instead.
The goal of giving recognition to Filipino scientists is to recognize their researches "so that the young people will be inspired and have an idea on how it is to be a Filipino serving the country as a scientist."
De la Peña noted that there are Filipino scientists working abroad, "but how would their research impact Filipino lives?"
National Youth Commission Assistant Secretary Paul Anthony Pangilinan told the BusinessMirror at the sidelines of the awarding that "we have national scientists but the youth do not know them."
He said the recognition must be shared to the public to inform the youth that Filipino scientists are constantly challenging themselves to solve pressing problems in the society and eventually, change Filipino lives for the better.
Below are the details of the awards.
Dr. Rosalinda Torres: Solving the mosquito epidemic (Gregorio Zara Award for Basic Science Research)
Mosquitoes have been the constant problem of Filipinos nationwide. Their presence signals the possibility of having diseases, such as dengue and malaria.
Dr. Rosalinda Torres, who works at the DOST as a scientist, has been working on a product that can kill mosquito larvae, thereby, controlling its population.
"Although it is still in a laboratory stage, we are now working on product development," Torres told the BusinessMirror. "We have five promising plants used in the development of the antimosquito product."
She is also working on natural colorants from plants "for the cosmetics industry." Most of the colorants used in makeup products are synthetic dyes, which "have a lot of side effects like baby hyperactivity when the mother was still pregnant and using cosmetics with synthetic dyes."
Torres's laboratory is using five different local plants that come from different places in the country. They are also looking forward to develop halal certified natural cosmetic products.
Dr. Marissa Paglicawan: Abaca as engineering material (Gregorio Zara Award for Applied Research)
The Philippines is the No. 1 producer of abaca, a natural product from a type of banana that is used mainly in textile.
Dr. Marissa Paglicawan, a scientist at the DOST Materials Science Division, has been working on the use of abaca as an engineering material.
"We're developing the roof of tricycles or sidecars [with the use of] abaca and it's been proven to be strong. Our product is still intact after two years of being used by a tricycle," Paglicawan told the BusinessMirror.
She added, "We are using it [abaca composite] for boats. Our study on using it as material for drones and for severe-weather amphibious navigator is ongoing."
Another project she has been working on is on the problem on plastic use.
"We want to address the problem on solid waste by developing biodegradable plastic made of local materials."
The locally developed technology is already in the licensing stage with a company and will soon be rolled out commercially.
Dr. Rody Sy: Dr. Paulo Campos Award for Health Research
As an astute clinician-cardiologist, Dr. Rody Sy has been a leader in cardiology in the Philippines.
He has focused on hypertension, diabetic heart disease, metabolic syndrome, heart failure, and atherosclerosis, a disease in which a plaque, such as fat and cholesterol, build up in the arteries of the heart.
Heart failure has been growing in the Philippines. His research in 2009, called LIFE course study in Cardiovascular Disease Epidemiology, studied factors leading to development of cardiovascular diseases. It has initiated follow-up researches, including health evaluation questionnaire.
In addition, the development of the translation and validation of depression questionnaire was also generated.
Dr. Artemio Salazar: Promoting corn for daily meal (Leads Agri Award for Agricultural Research)
The rice scenario in the Philippines has been an ongoing problem for a long time. The country has been importing rice because the local supply has been insufficient for the growing population.
Dr. Artemio Salazar of the University of the Philippines Los Baños has been pushing corn as food blended with rice.
"Corn is an upland crop so it does not need irrigation," Salazar told the BusinessMirror.  "Its management is different with rice and is easier to plant."
At first, Salazar thought of corn as a substitute for rice but said it could be blended with their rice to reduce the grain's intake.
Glucose, commonly called as sugar, is the body's source of energy and is present in rice and corn. However, what sets it apart from the Filipinos' staple food is that corn has a low glycemic index. It is processed slower in the body system—slowly digested, absorbed and metabolized.
Corn is a recommended food for stamina-requiring athletes and for diabetics because "it does not fluctuate your body's sugar," Salazar said.
He added, "if we want to change the scenario in terms of food security and health, corn is needed."
Dr. Elmer Dadios: Robotics and automation (David M. Consunji Award for Engineering Research)
An engineer and a professor of De La Salle University, Dr. Elmer Dadios has been working on robotics since 1993, when he was working on his doctoral degree in the United Kingdom.
"We're now into these highly intelligent robots," said Dadios in an interview with the BusinessMirror. Robots have been aiding humans and they can cooperate in projects and commands.
Dadios is currently working on artificial intelligence.
"We developed new algorithms for robots, such as drones to communicate with each other similar to bees or any swarm animals," adding that robots can work with social behavior, too. They can interact and avoid objects.
A project Dadios is currently working on is another research on developing a bomb-disposal robot. This is a joint project with the Philippine National Police Explosive Ordinance Unit.
"We are ready to face the fourth industrial revolution," he added.
Engr. Ricardo Balog: Low-cost medical equipment (Mario Cruel Award for Advanced Engineering Technology Application)
"What I came up with was an expression of need," said Engr. Ricardo Balog, a professor at the University of Santo Tomas.
"Doctors needed to have a certain technology for their work so I designed and fabricated an equipment that they can buy locally and that it not too expensive," he added.
Balog's innate creativity, coupled with imagination and ability, has helped a lot of his friends, such as doctors, to perform medical missions with the use of his developed equipment.
And in a greater perspective, his inventions have helped Filipinos have better health care.
Image credits: Stephanie Tumampos