WHEN I first met Cristina "Tina" Samson, it was to celebrate the need to promote more women leadership roles in the real-estate industry.
Ferociously passionate about inclusion in the industry, it is no surprise that Tina's work was recently heralded for sustainability in real estate.
With today's constantly changing business climate, it's a must to rethink the way we build our cities and develop our resources. The need to disrupt the norm, generates fresh ideas and scour the unknown, is now more obvious than ever before.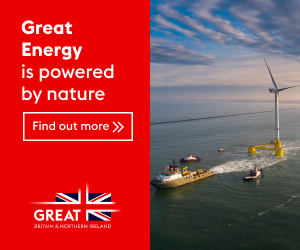 The World Green Building Council (WorldGBC) recognizes the same, awarding its very first Women in Green Building Leadership prize in this year's WorldGBC Asia Pacific Leadership in Green Building Awards. Among those who made it to the top three finalists is the Philippines's pioneer and trailblazer in green urban development, Atty. Maria Cristina Samson. Tina is the co-president of The Net Group, the leading green office building developer in the country. She elevated to the regional level after winning the similar category in the Philippine Green Building Council Leadership in the 2018 Green Building Awards. A certified power woman, she shares her journey to gaining her rightful place in the industry while striving for both women empowerment and sustainable development.
This is the first year for WorldGBC to award Women in Green Building Leadership. What do you think this award signifies?
Women have always been at the forefront of advocacies for the protection of the environment and the fight against climate change. It is high time to acknowledge their efforts and put them front and center. I am grateful for how the WorldGBC, through this award, values the pivotal role of women in creating positive impact to and for their communities. I have witnessed how different fieltds have improved their perspective of women and recognitions such as this do not just serve as an inspiration for aspiring female leaders but also a drive for similar advancement of gender equality across all industries. Gradually we are veering from traditional notions and gender roles. I am truly honored to have been chosen as a finalist for the award and, at the same time, encourage women to thrive against all odds. We are starting to achieve the representation we deserve. This is another ray of hope for women to continue being shakers and movers in the industry and their respective communities.
What challenges did you encounter in your career as a woman in a male-dominated industry and what advice can you give to other women who may be facing or will face the same?
Urban development remains a male-dominated industry, especially here in the Philippines. I am usually in the presence of men and, throughout my career, I had to speak up and work nearly twice as hard to prove myself professionally. For me, overcoming them is simple—accept the situation as it is, get to work and dive right in! I have always been a staunch believer of discipline and right attitude. I compete with myself and keep a "mentorship dynamic" with the men I work with. Whenever I have a question, I ask. I allow people to explain things for me to understand. Equipped with that mindset, partnered with exceptional listening skills and gifted with a sharp eye for detail, I was able to successfully establish myself, polish my craft and gain valued credibility in my field.
Having experienced these, what are the efforts you've made for women empowerment?
As chairperson of the Women's Leadership Initiative (WLI) of the Urban Land Initiative (ULI) Philippines, I've created together with the Young Leader's Group chair, the Annual ULI Mentorship program that serves as a venue for young real-estate practitioners to hone their skills and talents through one-on-one consultations with real-estate leaders. At least 50 percent of both mentors and mentees in the program are women, further promoting the advancement of women in the field. I was even a mentor for two women mentees under the 2017 ULI mentorship program. On a lighter, more humane note, I have also organized dinner events that offer a safe venue for meaningful discussions and positive reinforcements for women. Currently, I'm planning to expand the membership of WLI geographically to reach out to women in the country's key cities, thereby supporting women's growth beyond Metro Manila.
As co-president of The Net Group, I ensure that we organize women-centric activities for more than 40,000 occupants in our portfolio. We've had, among others, workshops tackling women leadership and empowerment in business, as well as organized bazaars featuring women leaders, mompreneurs, and advocacy-driven businesses and organizations, which aimed to uplift women. We even promoted the achievements of the women-employees within our portfolio to serve as catalysts for the growth of everyone within our buildings.
What role do you think women play in the green revolution? How do you and your team put it into action?
The movement needs a new way of thinking, a diverse group who can explore new ideas and offer new solutions. This is where women are needed—a creative, empathic, and feminine touch in the way we build and operate.
The brainchild concept of The Net Group is to develop boutique office buildings that provide personalized services similar to what you would expect from a hotel. Developing green office buildings only became a sensible business venture thereafter, which further complemented our core business and brand of service. With the help of the women behind our team, we have revolutionized the workplace by creating a unique, relevant, and versatile program promoting sustainability.
We are the first and only office developer in the Philippines to ensure that all of our buildings source our power from renewable energy. We likewise, advocate for environment-friendly modes of transportation by installing electric vehicle charging stations, implementing electric vehicle shuttle programs and, on a simpler scale, encouraging our tenants to ride their bicycles to work.
The "feminine" touch is evident in our building features. Our Spa-like building shower rooms reduce wastage from installing multiple shower stalls within different tenant office spaces, as well as encourage healthy lifestyle for tenants through exercise. Our greenery, comprised of vertical gardens, provide much-needed respites between the daily stresses pervasive in the concrete jungle, while our vegetable garden at the roof deck affords alternative (and more economical) source of nutrition. Our simple yet unfettered botanical plants in our parks and decks brighten up the sea of greys and greens within the city.
No matter how small or big the efforts are, we hope to inspire other developers to, likewise, adopt a green concept and integrate sustainability into their business models.