By Lauren Hard | New York Times News Service
NEW YORK—Talking about 5Pointz is still emotional for Jonathan Cohen, better known by his tag name, Meres One.
Nearly five years have passed since his distinctive graffiti, and the work of dozens of his fellow artists, were whitewashed from a massive warehouse in Queens under the cover of night on November 19, 2013.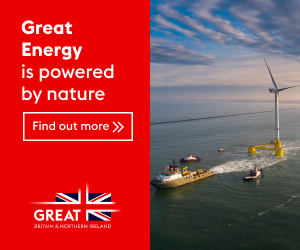 "I was very numb," Cohen recalled after the graffiti mecca he had named 5Pointz was erased.
With the owner's permission, artists from around the world had painted on the five-story, block-long building in Long Island City for more than 12 years, transforming it into a destination stop and de facto graffiti museum replete with 200,000 square feet of artwork. As the owner, Jerry Wolkoff, was preparing to build high-rises on the property, he hired a crew that painted over the murals, then left the building sitting for months until it was knocked down in 2014.
A heartbroken Cohen moved to Crown Heights, Brooklyn, soon after 5Pointz vanished. The act was quickly challenged in court. In February, 21 5Pointz artists won a key victory—and a $6.7-million award—but the case remains under appeal.
"I did a lot of walking around—soul searching, admired the town houses, the churches, the stained glass," Cohen said of his new Brooklyn neighborhood. At some point, inspiration struck.
In fact, it is a stained-glass inspired piece crafted by Cohen that is the first work visitors see when walking into a Manhattan hotel that houses a new museum that simultaneously pays homage to the creative soul of 5Pointz and to the history of Lower Manhattan.
Marie Cecile Flageul, curator of the new Museum of Street Art, or Mosa, was a key figure in 5Pointz, serving as its spokeswoman and, often, its public face. The museum, which fills the stairwell of a soon-to-open hotel, will showcase 20 artists, all of whom painted at 5Pointz.
It is meant to be a vertical love letter to the Lower East Side and the Bowery, featuring what Flageul described as faces, places, words and moments. Each painting tells a story, she said.
Styles featured include portraits, collage composition, classic styles of lettering and calligraffiti. All of the artists used aerosol paint.
"It was important for us, also on an educational point, to showcase all the different styles and embrace all of it," Flageul said.
Cohen's stained-glass piece, for example, features his signature wild-style lettering.
Starting next month, visitors can check in at the front desk of the hotel, citizenM New York Bowery, take the elevator to the 20th floor and head toward the stairwell. The first painting visitors will see as they descend the staircase is by Thomas Mestre, also known as Djalouz, who is believed to be the last artist to paint at 5Pointz. Mestre's piece is a graffiti-inspired presentation of a quote from artist Keith Haring: "Art lives through the eyes of the person looking at it."
Farther down the stairwell the wall pops with work by Never Satisfied, who rappelled with a harness and rope to create his 5Pointz art.
One piece features Flageul and Cohen on a rooftop at 5Pointz. "It's kind of like symbolizing us being a little happy again," Flageul said. "Because now we have a home here and we're able to, you know, come back and share a passion for aerosol art."
The permanent installation, which will open on Thursday for a celebration party and to other visitors in October, was funded by the hotel. Mosa will be open seven days a week for free, self-guided tours, enhanced by audio explanations accessible via the hotel's Wi-Fi. The first 500 visitors can also sign up for a guided tour with Flageul.
Much of the history of Lower Manhattan is captured in the exhibit, as Mosa brings you face to
face with moody cityscape paintings influenced by artists like Edward Hopper and the former Bowery subway station, depicted by Christian Cortes, also known as Cortes.
The exhibit also includes portraits of actress Rosario Dawson, who grew up on the Lower East Side, and RuPaul, the drag queen who gained acclaim on the Lower East Side long before RuPaul's drag race.
Flageul gave each artist an assignment, but she said they had full creative control in how they executed it. All the art was done by hand. Some pieces, like the RuPaul portrait, took the artist, Elle, more than 20 hours to complete, Flageul said.
"Fans that love 5Pointz are going to flock here to see this," Cohen said. "It's going to be a reunion for artists. It is a little taste of what was lost. So I'm pretty excited. And it's also, you know, moving forward, moving to the next chapter."