INCLUSION has always been a driver for me in our advocacies. A most meaningful work expression of this spirit of volunteerism in the real-estate industry is our work in mentoring and engaging more women and the youth to engage in the real-estate sector.
This year, it was a no-brainer for me to accept being a volunteer mentor mentorship as we strive to marry our work in real estate, communications, nationalism and digitalization.
Once more, the Women's Leadership Initiative (WLI) and the Young Leaders Group (YLG) will work together for the ULI Philippines Mentorship Program 2018. This second run of the program was ignited by the major success of last year's start. An avenue for young individuals and real-estate professionals to intertwine tradition with new perspectives, the program specifically cultivates skills, innovates, and infuses a deeper understanding of real estate today.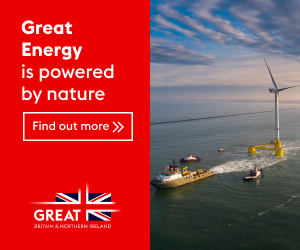 According to Angeline Yapyuco, cochairman of the YLG, the program is meant to support learning and sharing on both responsible land use and career development. "We believe we achieved this goal last year and had an amazing and diverse lineup of mentors and mentees. This year, we're excited to have mentors from the branding, retail, planner and developer perspective, which will give successful applicants the unique opportunity to understand the various facets of the real-estate environment." The mentor responsibilities of support, encouragement and deliverance are vital to fulfill. Similarly, a mentee's responsibilities of initiative, dedication and deliverance make the program selection highly competitive. The mentors for the ULI Philippines Mentorship Program are widely known in their respective fields. They have been selectively handpicked by ULI to create a unique and enriching experience for mentees.
This year's group of mentors is a diversified mix of individuals, talents and backgrounds. The first of the three female mentors is Myra Ocampo. Ocampo is the head of commercial operations at Fort Bonifacio Development Corp. (FBDC). Her part in BGC projects has helped skyrocket the success of Fort Bonifacio's projects in preserving culture and sustainability. Among her most recent endeavors include the BGC Greenway Park—the longest urban park in Metro Manila.
The last of the female mentors is Abba Napa. She is an acclaimed restaurateur and cofounder of The Moment Group and The Tropical Retail Co. Also an Ateneo graduate, Napa briefly studied in New York's French Culinary institute where she focused on restaurant management and culinary techniques. As one of the driving forces of her dynamic group, Napa has opened one new restaurant every 45 days. She has brought to life a mix of fine and casual dining treasures. The well-known Manam, 8Cuts, Watering Hole, Bank Bar, Mecha Uma and Ooma are just a few of the treats we can thank her for. With Napa at the helm of TMG, it is no surprise that the five-time Michelin star-awarded restaurant, Din Tai Fung, chose The Movement Group to represent them in the Philippines.
Included in the roster is the current National Chairman for ULI Philippines and Chief Executive Officer Delfin Angelo Wenceslao. He is a real-estate professional, as he has extensive experience in financial analysis, asset management and development.
There are also mentors with global backgrounds, such as Sylvester Wong, vice president of AECOM. An urban planner and a designer, Wong has handled projects in Vietnam, Sri Lanka, Hong Kong, Mongolia, Russia, Australia, the UAE and the USA. The Berkeley, California, native and graduate has had over 20 years of leading multidisciplinary urban design and planning teams. He has dedicated much of his time to incorporating sustainability, competitiveness and resilience into his designs. His developments all vary in project types, mixing waterfronts, new cities, city centers, and even historic and environmental protection projects. Wong advocates for vision-led planning and is certain to impart this and more on chosen mentees.
In keeping with the international forces, Christophe Vicic will also join this powerful group of mentors. Vicic is an international senior executive with experience in managing companies through matrix structure and across cultural borders. He is the current country head at JLL Philippines Inc. His international background has given him significant global exposure and entrepreneurial skills. His work has led him to direct board and management experience in Europe, Africa, Scandinavia, Middle East and Asia. Mentees of this program are lucky that JLL has brought Vicic to Manila, as he specializes in organizational review, turnaround program, organization transition, and M&A Advisory role. He has had over 30 years of multi-industry corporate experience collected from different parts of the world.
The mentorship program is one of the YLG's major initiatives in the Philippines. Mikko Barranda, the cochairman of YLG, calls it their core program. "This is an opportunity to bridge both the young generation of up and coming professionals with seasoned experts in the real-estate industry," he said. "I believe more than just sharing of ideas and best practices, this is a chance to strengthen ties and build long-term relationship with the entire group." Several of the mentees from the initial batch have become involved ULI members, a proof of the success of the program. Some have even moved on to collaborate on industry-related projects together.
"We look forward to host the 2nd Batch with a powerhouse of mentors representing different fields of real estate each with their own set of skills and expertise that they can impart to the future young leaders," Barranda added.
The Urban Land Institute's creation of this program has offered young individuals the ability to harness their full strong potentials. The combined mix of experiences and lessons from the chosen mentees breeds continuity for the real-estate world. This dynamic of collaboration is enriching for both sides, though ultimately, it will enrich the world of development by producing new ideas and preserving old foundations.
The program is open to all real-estate professionals under 35 years old. Interested applicants may submit the requirements at ULI_Philippines@uli.org. Deadline for applications have been extended to September 24, 2018.