"I had to make my own living and my own opportunity! But I made it! Don't sit down and wait for the opportunities to come. Get up and make them."
—Madam C J Walker, First Female Self-made Millionaire in America
"We must value our heritage for its intrinsic qualities, instead of pining for the measures of excellence of other societies."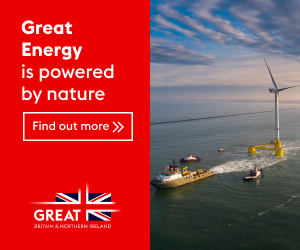 ­—Elena Mangahas, Chairman Filipina Women's Network
THE world has become a borderless community. The Filipinas of today have made their own footprints in their respective endeavors in different parts of the world. While there are international organizations that cater to global women leaders, there is one world-wide organization that specifically caters to Filipino women leaders, the Filipina Women's Network (FWN).
A San Francisco-based international advocacy organization, the FWN seeks to increase the power and influence of Filipina women as leaders and policy-makers at all levels in corporate, government, institutions and community organizations to achieve economic and social justice and uphold women's rights. With members in 25 countries, FWN provides the content, credibility and a worldwide network to support the success of Filipina women in their businesses and careers.
FWN advocates for Filipina women's rights in the global workplace. It has programs and activities that enhance public perceptions of Filipina women's capacities to lead and to build the Filipina community's pipeline of qualified leaders, to increase the odds that some Filipina women will rise to the president position in the private and public sectors worldwide.  The organization gives awards annually in keeping with FWN's Vision 2020—A Filipina woman leader in every sector of the global economy.
Since the launch of FWN100 Award in the United States in 2006, many Filipinas have reached the pinnacle of their careers at the C-suite level. To cite a few—California Chief Justice Tani Gorre Cantil-Sakauye, HealthNet CEO Cora Manase Tellez, Convergys Corp.  Chairman Marife Zamora, Philippine Bank of Communications President and CEO Nina Aguas, now with Insular Life as its Executive Chairman of the Board, Charles Schwab Investments CEO Evelyn Dilsaver, US Air National Guard Chief Diversity Officer and Colonel Shirley Raguindin, Western Union Senior Vice President for East and South Asia Patricia Riingen, four rear admirals in the US Navy: Connie Mariano, Raquel Cruz Bono, Eleanor Valentin and Babette Bolivar. There are many more amazing Filipina women, not enough space to list. There are those who have not reached the C-suite level yet but they are emerging leaders and community advocates who have been recognized for their outstanding work.
Part of the undertakings of those outstanding women is to femtor (female mentoring) a young Filipina woman so the number of Filipina global leaders could double. FWN aims to make young Filipinas to aspire. In the process, a new breed of Filipinas will emerge that will participate in building the future of our society, femtor next-generation leaders, and partner in developing strategies on how to include Filipina voices in global policy and decisions being made at the top public and private leadership tables.
From September 12 to 16, FWN held its 15th Filipina Leadership Global Summit at Saint Pancras Renaissance Hotel in London, UK. The summit was led by community leaders, industry experts, entrepreneurs and practitioners. As expected, new learnings were gained on leadership effectiveness.
May the Filipina network of influential women leaders and policy-makers advocating for economic and social justice and women's rights thrive!
****
Dr. Conchita L. Manabat is the president of the Development Center for Finance, a joint undertaking between Finex Foundation and the UP Virata School of Business. A past president of Finex and past chairman of the International Association of Financial Executives Institutes (IAFEI), she serves as the chairman of the Advisory Council of the said organization. She is also a member of the Consultative Advisory Groups (CAGs) of the International Auditing and Assurance Standards Board (IAASB) and the International Ethics Standards Board for Accountants (IESBA).
She can be reached at clm@clmanabat.com.