Part One
SEPTEMBER is an epic time for business travel for me and, over a span of two weeks, I had traveled close to four countries and a thin space for me—one of the most sacred places on Earth.
The Celts claim that the difference between heaven and Earth is only 3 feet and in "thin spaces" the difference is even narrower.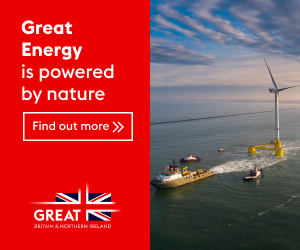 Business travel and airlines
When I was growing up and bitten by the travel bug, I never quite understood the need to travel on business. I thought that paying for three to four times the price of coach was outrageous and could spell the difference for more adventures and more food outings.
That was true until I started traveling hardcore for business a few years back.
With sometimes barely 48 hours between you and your next destination, no lines, no queues, more legroom, a warm towel, unlimited blue cheese and port, socks and blanket could truly be a refuge in the harsh conditions of airports, rarefied air that's brutal to the skin and the immune system.
I took three various airlines and will compare it based on merits and areas that could be improved on.
Philippine Airlines from Manila to Narita
Pros: Nothing beats the warm hospitality of Philippine Airlines anywhere in the world and the general warmth and commitment is palpable like a caring aunt.
Cons: The aircraft I take to Cebu at times is even more "business class" than the A321. The entertainment suite is not very updated and I ended up watching my own Netflix downloads.
Singapore Airlines from Haneda to Singapore, Singapore to Manila
My very generous host, Locus Chain, has booked me on an SQ flight from Haneda to Changi which surprisingly took seven hours long. SQ on business is always impressive but the planes are not the newest.
I was surprised to find the food options for both beef and fish were uncharacteristically dry and unappetizing and their cheese choices were largely limited.
As always, their hospitality is five star and makes up for the lackluster food.
Now, Changi is a good reason to skip the lounge altogether as my favorite Bakuteh places in Singapore has a branch in the airport. Super Shiok!
Turkish Airlines, Manila to Istanbul, Istanbul to Tel Aviv and back
This is my first time to ride Turkish on a long-haul flight, preferring usually Etihad or Qatar or even Emirates and, boy, was I impressed.
They have a chef on call who indulged my obsession with Turkish coffee, and their seafood was perhaps one of the best I have had 35,000 feet above the ground. The fish was moist and juicy, the dessert selection included Turkish delight and various types of Baklava.
I am always happy to have unlimited refills of blue cheese and port, the only solid food and liquid group at that altitude. They even have an (electric) candle light option that gives a very romantic timbre to the flight.
I found it adorable that they make the bed for you. Woe to you, though, if you catch the middle seat in the business class section.
But their warm Turkish hospitality is renowned in this side of the world.
Japan and blockchain
My first stop in this business rainbow tour is Tokyo.
My second time in Tokyo this year was for the same reason, blockchain. This technology is truly making the world smaller and smaller and the Philippines, interestingly enough, is becoming an emerging global center with Cagayan Economic Zone Authority (Ceza), reputed to vie for being the crypto capital in Asia Pacific.
We were with Ceza led by Secretary Raul L. Lambino who has done a pivot from being a gaming capital to being a blockchain and crypto hub for the region. Rare Earth Technologies led by Enrique Gonzalez, Franco Varona and Emil Banno is determined to put the Philippines in the global blockchain map for offshore companies.
Lambino, in his keynote, has reiterated why the Philippines is destined to be a tech and blockchain capital of the world from its attractive of tax-free, sizeable incentives to the human capital, not just for outsourcing but also for blockchain, the Ceza is a regulated jurisdiction—a safe harbor to provide licensed operations in the Philippines. The progressive leadership in Ceza in collaboration with thought leaders in the global blockchain community create a great atmosphere of good governance. (Watch out for my other story on technology tourism.)
The hotel I stayed in is predictably luxurious and I highly recommend it because of its proximity to Tokyo Midtown Mall, which is a haven for Tokyo foodies like me but the real gem is their Japanese restaurant.
Hinokizaka in the Ritz-Carlton, both a traditional yet contemporary Japanese restaurant, was awarded the Michelin One Star for 2010, and the only Japanese hotel restaurant to have earned this distinction.
Hinokizaka is the best place to appreciate the vista of Tokyo, which features four areas: kaiseki, sushi, tempura and teppanyaki.
I naturally chose kaiseki, which, for me, has always been about the changing of the seasons and eating what's available in nature.
A quick kaiseki lunch prepared me for another series of flights.
Istanbul, once Constantinople
An eight-hour layover in Istanbul and the kind help of the amazing Turkish Airlines staff allowed me a short return visit to one of my favorite cities in the world—Istanbul.
I stand corrected by my barkada (friend) Hamit that it was close to 15 years ago when I was last in Istanbul.
Istanbul is the city that has opened my eyes to the beauty of Islam that has grown from admiration to passionate advocacy especially in my work. The people are uncannily hospitable, as evidenced by the fact that they have received close to 4 million refugees from Syria when all other countries have either turned their backs or refused.
I am now much older, look different, definitely more passionate about life and politics we packed in close to three hours of memories from nearly 15 years ago, a walk through my favored neighborhood of Sultanahmet, and created new ones from ice cream to the legendary "Balik Ekmek," the fatty mackerel salad sandwich made famous in the Bosporus.
I was surprised at how I easily I re oriented myself to street names, directions, feel, taste and words.
Istanbul has been continuously inhabited for close to 3,000 years and while has since been marred by issues and challenges to security but she'll always be the welcoming city that combines the most beautiful of the east and the west.