SITIO Wawa in Rodriguez (formerly Montalban) in Rizal, lies in between the 426-meter high Mount Pamitinan and 424-meter high Mount Binacayan. Its abandoned reservoir is visited mostly by hikers and mountaineers as the jump-off point for the trek to either beginner-friendly mountain, two of three mountains in a well-loved trilogy hike (the other is 517-meter high Mount Hapunang Banoi). The two mountains form a scenic view that appears like a portal to the sky, hence the name wawa, the  Dumagat term for "entrance." Wawa Gorge is also the place to be for the relatively new, adrenaline-pumping and extreme sport of rock climbing.  The gorge's 400-meter high cliffs provide different levels of difficulty for rock climbers.
Legend has it that, in olden times, folk hero Bernardo Carpio, a demigod and giant of extraordinary strength (our version of Hercules or Atlas), was said to hold the two mountains apart with his mighty hands, to prevent them from colliding.   His enemy, the enchanted king of the mountains of San Mateo (whom Bernardo defeated by in a wrestling match) had his revenge when he enticed Bernardo to enter Pamitinan Cave.
The king blocked the entrance with two gigantic boulders of rocks, and trapped him inside forever, thus shackling him to prolonged bondage. When an earthquake occurs every 100 years, it is said to be Bernardo breaking one of his chains.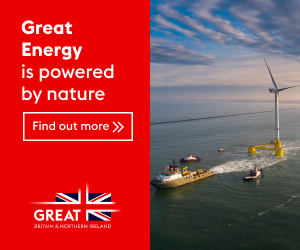 It is said that when all his chains have been broken, he would then liberate all his countrymen from their own slavery. Jose Rizal was said to have made a pilgrimage to the area to pay homage to this versatile symbol of freedom. The riverbed is said to have a boulder with a hollow that forms what looks like a gigantic footprint, attributed by locals to Bernardo Carpio.
Historically, the site was used as a hide out by the revolutionary leader Andres Bonifacio, who made one of Pamitinan's caves as the Katipunan's secret headquarters. Here, Bonifacio and eight of his men entered the cave on Palm Sunday and came out on Good Friday. Inside, they declared independence from Spain on April 12, 1895, over a year before the Revolution started, by inscribing on the cavern wall, in what looks like charcoal (possibly soot from a torch), the words "Viva la Independencia."
During a three-month-long battle in 1945, the cave was turned into a Japanese armory. Many Japanese died here from American fire. In 1977 a concrete marker commemorating them was fixed on the cliff wall over the cave's mouth. Treasure hunters are also said to be attracted by rumors of gold buried in the caves. In 1985 the cave was declared a National Geological Monument. In 1996 the area was declared a Protected Landscape managed by the Department of Environment and Natural Resources and the Department of Tourism.
The prominent landmark of Sitio Wawa is Wawa Dam (also known as Montalban Dam), a 500-meter trek, along a ridge, from the sitio. Along the narrow, paved trail are stores selling organic vegetables, river shrimps, crabs, eels, carp, charcoal, assorted fruits, snacks and beverages to tourists. On Tuesdays and Fridays, foot traffic is heavy on the trail, with young men carrying sacks of fruits and vegetables.  The dam is reached after crossing a metal footbridge.  Coupled with the beautiful landscape of 80-160 feet high white rock walls, limestone crags and marble boulders, the dam is perfect for photography.
Wawa Dam is an 85 meter (279 feet) long  and 12 meter (40 feet) high gravity dam constructed over the Marikina River. This slightly arched dam is situated in the 360-meter (1,180 feet) high Montalban Gorge or Wawa Gorge, a water gap in the Sierra Madre Mountains, east of Manila. During summer, cottages are built at the foot of the dam but, during the rainy season, they are removed because of the heavy impact of water. The dam, built in 1904, started operating in 1909 to provide the water needs for Manila but it was closed in 1962 due to deterioration and lack of water supply, and ultimately abandoned when it was replaced by the La Mesa-Ipo-Angat watershed system. Wawa Dam is still pictured in the official seal of the local government of Rodriguez.
For those who are not fans of mountain hiking, Wawa Dam has picnic spots. If you don't want to bring your own food and beverages, sari-sari stores, food stalls and a wet market are available in the place.