THE release of a list of the first batch of resorts allowed to accept bookings when Boracay Island reopens was met with a lot of skepticism as claims of ineptness and "politicking" were hurled against the Department of Environment and Natural Resources (DENR).
This developed as Tourism Secretary Bernadette FatimaRomulo Puyat sought to allay fears of stakeholders they may never get on the list of compliant resorts in time for the island's reopening.
"This is just the first batch of resorts. Processing of their papers are continuing, and will continue even after October 26," Romulo Puyat said. The Department of Tourism (DOT) has said it will be announcing the names of accredited resorts every Friday. (See, "25 Boracay resorts allowed to reopen on October 26," in the BusinessMirror online, August 31, 2018.)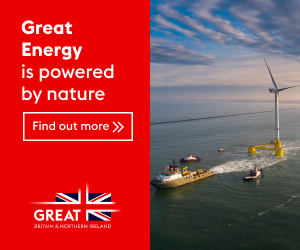 The BusinessMirror received unconfirmed reports that many of those in the first batch of accredited resorts still have no completed sewage-treatment plants (STPs). An executive of an establishment not among the first 25 allowed to book guests beginning October 26 said: "Why did the DOT accredit those resorts when their STPs have not yet been completed?"
"How can [the DOT] say they are compliant?" added the executive who requested anonymity for fear of reprisal. The person also claimed "politics" behind the DENR's move to approve the first 25 accommodations as compliant.
"All of those on the list got their STPs from Boracay Tubi. But they are squeezing those who got their STPs from Boracay Water," the person told the BusinessMirror over the weekend.
Last May  Environment Secretary Roy A. Cimatu signed a memorandum of agreement with the Boracay Tubi System Inc. (BTSI) President James G. Molina for the latter to provide STPs to its customers. BTSI is owned by MacroAsia Poperties Development Corp. Before the MOA, Cimatu issued a separate memorandum circular requiring all resorts on the island to have individual STPs or clustered STPs, depending on the number of rooms.
Boracay Island Water Co. (BIWC) General Manager Mike Santos confirmed that "except for some four small ones, all [those on the first 25 list of compliant resorts] are BTSI customers/converts."
The Ayala-led BIWC has a total STP capacity of 11.4 million liters a day compared to BTSI's capacity of only 0.500 million liters a day, according to data provided by the Senate Committee on Environment and Natural Resources.
For her part, Romulo Puyat said: "We appreciate our stakeholders raising these concerns and will discuss these with our partner agencies the DENR and DILG [Department of the Interior and Local Government]."
"Our ground teams will coordinate with stakeholders regarding their concerns," she added. "Informatively, DOT accreditation is processed after stakeholders comply with the DILG and DENR permits and clearances."
Meanwhile, an executive of a beachfront resort who declined to be identified on fears their papers would get stuck in processing, questioned the manner by which DENR representatives have been going about implementing their agency's own requirements. He noted DENR representatives came to their resort and gave them three different measurements on the easement. As per the easement rule, a resort has to leave a 30-meter beach area free, before their establishment can build.
"We got measured three times in the last few weeks for the 25+5 easement—all [with] different results!" the resort executive said. "First measurement, we were deemed fully compliant as we had an existing 25+5 compliant certification. The second measurement, the entire pool plus a portion of the restaurant would have to be removed, because the old 25+5 line has been disregarded. The new line is the 'cadastral survey' line," the executive said, expressing frustration. "In the third measurement, they used some unknown basis; affected are posts and a wall less than a meter."
A resort owner along Station 2 also revealed the difficulty of getting their papers processed.
"We applied early, and we followed up on our papers daily. Then they lost our papers and we had to resubmit them," the owner said. "They promised to fast-track our application but when we followed up today, Saturday, the one-stop shop was [only open] half day and there's no work tomorrow [Sunday]."
He emphasized that the resort only needed to be inspected "but they don't even have the people to do that."
"They said they were understaffed! It's so chaotic at the one-stop shop; people are losing their patience."
The one-stop shop at the CityMall has been extended to September 15 to accommodate other applicants seeking to resume their operations.