Story and Photos by Ronald Rey M. de los Reyes
FAMED Indian two- and three-wheeler manufacturer TVS Motor Co. recently laid out the red carpet for two of its newest products in the Philippine market, the TVS King and the Dazz, at the Makati Shangri-La Hotel.
Created to meet Euro 3 standards, the TVS King is a 200cc three-wheeler poised to be the impeccable passenger carrier, while the dazzling Dazz is offered as an exciting 110cc scooter.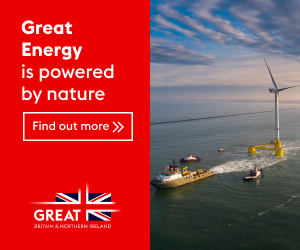 For the uninitiated, TVS Motor Co. sits on the pedestal among the top 10 two-wheeler companies in the world. It is one of India's leading two-wheeler and three-wheeler exporters, which distributes to over 60 countries.
"TVS Motor Co. is synonymous with quality and class-leading technology across the 60 countries we operate in, and our approach in the Philippines is aligned with the same ethos. We have been present in the country since 2016 and the market has responded positively to our diverse offerings ranging across underbones, backbone solo and business backbone," said TVS Motor Co. President and CEO KN Radhakrishnan.
"The launch of TVS King and TVS Dazz has opened two new segments for us, and we are confident that both products will be well received by the rapidly growing market," he added.
For them, the launch of the new products in the local market meant they wanted to target specific customer needs in the country.
For one, the TVS King is a premium state-of-the-art three-wheeler offering an amalgamation of durability, comfort and convenience and is targeted at the tricycle passenger carrier market for both government units as well as personal transport.
It is powered by a 200cc, modern low-friction seven-port engine with the peak torque at lower rpm. The King produces 8.61 hp at 5250 rpm and 14.965 N-m at 3250 rpm.
The Dazz, on the other hand, is a powerful 110cc scooter designed for modern commuters who seek a practical as well as stylish offering.
This stylish two-wheeler is a scooter that comes with a 110cc single-cylinder, air-cooled engine, paired to a CVT unit. It packs power of 8.57 hp at 7500 rpm and a peak torque of 8.3 N-m at 5500 rpm.
Meanwhile, R Dilip, senior vice president, International Business, TVS Motor Co., stated, "Our commitment to our customers extends to providing full-time after sales-service support as well as innovative programs such as TVS Experience camps which run across the country."
TVS Motor Co. products are available in all Wheeltek Motor Sales Corp, Bacolod Eversure Marketing Inc., Rhean Motor Center, Key Motors Inc., Stargold Motorcycle Corp. and Gud Motor Trading Inc.
Image credits: Ronald Rey M. de los Reyes