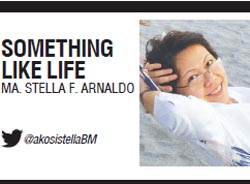 TWO weekends ago, passenger terminals at the Ninoy Aquino International Airport (Naia) were in total chaos as arriving and departing flights were held up, owing to a Xiamen Air plane overshooting the Manila airport runway and losing one of its engines. It careened and stopped to one side of the runway, but was still a danger and an obstruction to departing and arriving planes.
According to Philippine Airlines (PAL), over 56,000 of its passengers were affected due to delayed or canceled flights, while Cebu Pacific reported 36,000 of its passengers impacted by the same. For almost three days, my social-media feeds were marked by reports of disgusted and complaining passengers, photos of suffering passengers lying down on the terminal floor amid their heavy luggage trying to get some sleep as they waited for their flights, as well as reports of missing airport officials, insensitive immigration officers, airline ground crew scurrying away in fear as they were lambasted by annoyed passengers, among others. Everyone was exasperated over what had happened.
And who wouldn't be? We watch the news, pay attention to hearings in the House of Representatives or Senate, or listen to pronouncements by a parade of government officials on this and that plan—all lovely promises that our problems in the Metro will be solved.
Yet by and large, many of these plans—take your pick, master plan, rehabilitation plan, emergency plan, monitoring plan, etc.—are merely relegated to the conference rooms of our government agencies,  seemingly without actual implementation and follow-through.
In the case of the Naia-Xiamen Air mess, there didn't seem to be any adequate emergency procedures to quickly remove the plane from the runway. BusinessMirror's airport reporter Recto Mercene confirmed to me that the Manila International Airport Authority didn't have "disabled aircraft removal equipment" with properly trained personnel which could have been used for this accident. (The crippled plane was removed about 36 hours later.)
And it also seemed there was no adequate communication plan in place so the government could help pacify the suffering passengers at the airport terminals. Sure, an apology was quickly issued by the chief of the Department of Transportation via media, but as a recent Senate hearing showed, he was nowhere near the affected terminals to personally show outraged passengers that the government was doing everyting possible to resolve the matter quickly. He stayed away instead, probably fearing an outpouring of wrath from irate passengers.
Instead, the government relegated the task of appeasing the disgruntled passengers to the airlines, which could surely have done more to make the lives of these people more comfortable with a constant flow of free food and drink, or booking them in accommodations, and giving them constant updates about their respective flights. But how could the stressed-out airline crews and executives credibly answer the passengers' concerns that were primarily the purview of the government transport agencies?
On the airlines' end, could they have managed the chaos better if they just diverted flights to Clark International Airport, put ground crews there to welcome arriving passengers and at the check-in counters for those departing, then hired buses to transport the passengers to and from Naia? No doubt they would have incurred a substantial amount of expenses, but if the primary concern was easing passengers' misery and keeping their planes operational instead of being parked at various airports, maybe that could be considered an investment in goodwill instead. (At the Senate hearing on Wednesday, PAL revealed it incurred some P50-million expenses due to the suspensions and cancellations of flights. This amount was primarily for 93,000 passenger meals at Naia and at diversion airports, as well as related costs of amenities to affected passengers.)
Meanwhile, Pinoys stuck in foreign airports during the Naia-Xiamen Air mess, reported a better experience, despite the hassles of much-delayed flights into Manila. For one, Facebook user Marvin Tomandao reported that Singapore Airlines officials and crew constantly gave passengers updates about the Manila-bound flights, offered a steady supply of food and drink, booked them in five-star hotels with limousine service to transport them to and from Changi airport, assigned special lanes for those those bound for Manila, issued meal vouchers to help ease passenger discomfort because of more delays the day after, and just afforded the passengers common courtesy by way of a constant stream of apologies from ground crew, even as the former  boarded their flight.
What is clear that there has to be a better way for the government to deal with emergencies, crises and disasters. It doesn't need another official development assistance-funded study to design emergency response procedures—maybe all that is needed is common sense to resolve issues. Crisis-response committees need to be formed and point persons have to be appointed to deal with the affected sectors. Also, vital equipment to deal with specific emergencies need to be procured and personnel properly trained.
A constant flow of information between the government and the affected sectors is also a must. It's not enough for government officials to  just use media to inform the public of what's happening; they have to be on the ground, and touch base with those impacted by the crisis.
The government needs to be ready 24/7 to deal with all kinds of emergencies, natural or man-made.