I RECENTLY had an interview with one of the hidden sales weapons of many big real-estate companies, Raymond Domingo.
This year he takes on a new role as CEO of Stratforce Global Inc., an end to end real-estate solutions company in the Philippines.
What do you think is the common problem in several organizations?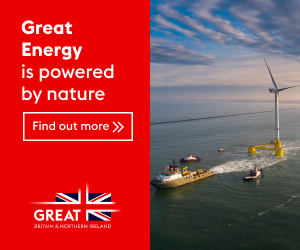 "Oftentimes, problems in any organizations have simple solutions. Leaders, however, tend to complicate things by seeking for complex answers.  A team of highly educated individuals may find themselves devoting a tremendous amount of time in planning and analyzing but cannot agree on a simple solution. The adage 'too much analysis leads to paralysis,' is indeed true in situations where complex solutions lead to nowhere.
"In bigger organizations, divisions or departments tend to protect their own interests—oftentimes creating silos. Team leaders should foster the spirit of collaboration between groups   to encourage a fruitful exchange of ideas and sharing of resources for a common goal.
"There is this culture also of always wanting to please the Big Boss by having a 'Yes Sir!' mentality, which oftentimes,  results  to lesser creativity; it makes one  averse to  risks  and inhibits one from improving his entrepreneurial mentality and skills.
"In this age of technology, the name of the game is speed.  An agile organization that is quick to adapt to changes and overcome challenges ultimately wins.  The key to agility is to empower the team heads and members of organizations—allowing them to bring out their creativity and maximize their talents and skills to fulfill their roles in the company.
"For an organization to grow faster and be successful, it is important to have a leader that has the following leadership values:
"One, a leader who has the heart to delegate things to his key people—by providing them  the  much-needed space to hone their skills so that they can fully develop in their respective disciplines or area of expertise;
"Two, the ability to synergize or create a synergy among the team heads;
"And three, the ability to bring out the best from his team heads.
"All these, if implemented properly and consistently, and further guided by an organized framework of systems, policies, and procedures, can spread like a virus down the line which will result to explosive growth."
What do you think is the biggest gap in sales management of any organization?
"Synergy and understanding."
"A synergy that brings together the collaborative efforts of 60 percent senior management team and 40 percent sales team results to a successful sales organization.
"Senior management [CEO, CFO, heads of marketing, project development, sales administration, customer service] plays a big role in creating a synergy and having a full understanding of the sales team.  First, in their mind-set, habits, culture, skills acquired and activities; second, in the sales process: from prospecting to after sales service; and third, target market: their psychology, capacity and needs.
"Senior management has the mandate to do a push-and-pull strategy—to provide direction and support of each and every division of the organization   (sales, project development, marketing and customer service, among others).
"The role of senior leaders is to inspire, motivate and influence their members toward the company's vision. Members will always respect and follow leaders who are effective in leading them towards a shared goal."
How can we connect the gap once we have the synergy and once we understand?
"Once we have the synergy and common understanding among the management team—the gap will be connected through an integrated strategies, programs, process, policies aided by technology."
How will technology help in sales management?
"A good technology platform that integrates systems, policies, reports, and data provides quick access to information and real-time sales reports [i.e., year to date, month to date, manpower, activities, inventory, financial reports and project status reports]. As a CEO of a  company, having this easy access to data will definitely help me in being able to quickly design  specific strategies that can be communicated  to all my executives at a faster time.  In this age and century, speed is the name of the game. For example, if sales is doing very well, my next question is, what else do we need to do to increase it? What is sales telling us?  How do we use the sales information—do we look for more projects and take advantage of market conditions and prepare for the next five years?
"If sales are low, we ask the same question.  What is the sales telling us—or not telling us? How is the sales team? What are their activities and programs?  How's the market? Let's review our price and payment scheme? What's the status of our projects? Are we delayed or on time?  And so on.
"In sum, quick access to data and information through an integrated technology will help leaders create an agile sales organization and of course, the ability to see through this data and make sense of it."
What is Stratforce Global? What gap do you address in the market?  
"Stratforce Global Inc. is a professional services company based in the Philippines that provide business consultancy, project packaging, sales management coaching and sales training.
"At Stratforce Global Inc., we have the combined wealth of experiences, in-depth knowledge and market understanding of the real-estate industry. Our collective learnings gained through the years working in the top, most dynamic organizations, have sharpened us with a keen insight on the markets, and instilled the knowledge and discipline to know what to focus on to meet the challenges ahead.
"We offer a sales management program that runs for 90 days. The program focuses on financials, targets, pricing strategy, organization, culture, habits, inventory, systems, policies, payment facilities, programs and activities of the organization. It is a   unique program that, when implemented properly and consistently by management, will give tremendous results.
"We provide business consultancy and project packaging: from feasibility, master planning, marketing, branding, financial, meet up with possible investors, assistance in dealing with the banks. What's unique about us is that we have relationships with several businessmen or prospective investors in China, Japan and Singapore. We also have key contacts of some banks."