THIS month wraps up a nostalgic visit for me in paradise, Sumilon. Very few could claim being part of the launch of paradise, and in 2005, I did.
Sumilon is a tiny island of corals and cliffs, with a stripe of sand that likes to wander the shoreline.
Once the site of an epic battle with between pirates and a warrior priest in the 1800s, the adventures today are much more peaceful.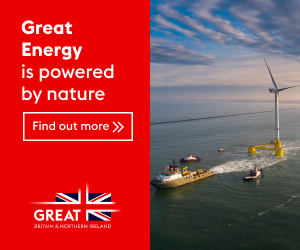 The first thing you notice is how clean it all is: No trash in the water, no trash on the ground. Everything is so tasteful and well maintained. This resort has been in operation for over 12 years, but the highly competent Blue Water Team has really gone out of its way to keep up appearances.
The villa we stayed in was a gorgeous little property unto itself, with a view overlooking the ocean, a tree-lined yard and a perfectly clean wading pool. The interior is a sprawling bi-level affair. The bathroom is a cavernous, naturally lit environment by itself with its own door in and out of the villa so, when you come in dripping from the ocean, you don't track through the room. Even the closets are accessible from both sides, which is very thoughtful. You will be sharing the room with a few ants and bugs, and while some might be bothered by this, I find it comforting that the property respects the ecology enough not to spray toxins everywhere.
A charming addition to the Sumilon room repertoire is the addition of glamping tents; double layers of canvas on sturdy, elevated platforms, fully furnished inside. These are a good mix of comfort that's close to nature, as the sea is 12 paces away, framed by a beach of crushed corals and a treasure trove of seashells. The only drawback for some is that the tents do not have their own bathrooms, but they have a clean, well-maintained shared facility nearby.
As you might imagine, the logistics of maintaining proper food and beverage on an island can be challenging, as you can't just call in a delivery any time you run out of stock. Despite that, Sumilon's spread is pretty impressive, featuring a mix of Filipino, Asian and western cuisine. They even have their own on-site bakery that specializes in local bread making. Particular dining standouts are their tender pork humba and grilled chicken. Have a glass or two of their signature tanglad and you'll go to bed full and happy.
A great portion of the natural beauty of the Philippines is underwater. Sumilon is both a marine sanctuary and near one of the world's most prolific whale-shark sites. Swimming with whale sharks is a perspective-inducing experience. They are very gentle…and the size of a bus. Not that much is really known about them, they meander thousands of miles looking for food and no two have the same pattern of spots. Ocean scientists are using National Aeronautics and Space Administration  star-tracking software to identify individuals. Many visitors choose to snorkel over them while they glide by, but to strap on an air tank and spend some quality time immersed in their environment is unforgettable. The coral reefs of the marine sanctuary are plentiful and quite well maintained. Colorful snappers, large puffers, masterfully camouflaged scorpionfish, shy eels and sea turtles reside in cities of heathy corals. Outside of the sanctuaries, traditional fishermen leave bamboo-woven fish traps the size of station wagons at intervals, but I didn't see any plastic or packaging waste.
If you haven't ever tried scuba diving, I can't recommend it highly enough. Sumilon is a great place to start— this was where I popped my diving cherry.
While whale sharks are a major draw, the local area has many other charms.
Samboan, for instance has a unique waterfall hiking experience. The Aguinid falls is geologically unusual in that it is heavy with limestone, and the round, smooth rocks have developed a texture that makes them strangely nonslippery.
It seems like a small thing, but it makes a huge difference when water hiking. Beginning climbers easily scale rocks with water rushing over them, which would have be hazardous under any other circumstances. Makes you feel like a pro! Like Sumilon, the place is immaculate, no garbage anywhere, the guides are so friendly, patient and helpful, and it is almost unimaginable that they earn no regular wage (be sure to tip well). On the way out, look for the pugon-baked Aguinid cookies— totally addictive with coffee.
In the Oslob market I found fresh sea urchin selling for less than a dollar, which I happily devoured with crunchy, fresh seaweeds and kinilaw. The fish market was small, but so fresh that it didn't have the telltale smell. They were also selling hand-rolled leaves, but I was unable to figure out just what they were smoking. If you are interested in local Visayan food, that place is a gem.
They had this bread called Binangkal, kind of the shape of a local bangkal fruit, hearty, lightly sweet with sesame seeds; once the package is opened, it will disappear fast. A couple of dishes to ask for are ban-soy, a nuanced pork nilaga made with mucho taba, and halang halang, a spicy noodle dish.
The town of Santander has some hidden mystical history.
There is a place on the road with a scenic view of the ocean on one side and a steep hill on the other. But, if you look close, you will see something weird on the slope of the hill. On the left side a live goat is tied to a tree, and on the right side is a large statue of something that looks like a black kangaroo with drooping paws and no eyes. It's not a kangaroo, though, it's something called a sigbin, which, depending who you talk to, is a creature or spirit kept by warlocks. The goat is its offering.
The culture of this area is deeply mystical and spiritual. I arrived on Friday the 13th, and there was a festival. Apparently, there is a festival every 13th of the month to bring luck and prosperity. Prominent features are the candle sellers for church offerings, mixed together with traditional healers, with handmade bottle wards, coral branches, charms and cave stones to protect you from those who mean you ill. I met three generations of healers in the festival (the eldest was 97). I invited them back to the resort to give a reading and treatment. I found them to be quite accurate in all they said. If you need the residue of negativity scraped from your life, they will melt some alum and smoke those remnants from you, but they are not cheap.
150 years ago, a warrior priest commissioned the building of a network of baluarte; strongholds made from stone and coral, which they used to repel pirate attacks. You can see them scattered throughout the region. Since then, the word baluarte has come to mean "bastion" or a group that defends a principal. I found Sumilon and its surrounding areas a bastion of cultural pride, environmental care and genuine warmth for all of her guests.