WITH regards to traditional understanding, business has not been as usual in recent years, and won't be so in the next few either.
A Forbes article published in June explored a study that claimed generation Z, or those born after the mid-1990s through early-2000s, wields $44 billion in buying power, with a population set to reach 2.6 billion by 2020. These "digital natives" are an emerging consumer group that, beyond the big numbers, is seen to dominate the market with a shared, landscape-changing mind-set.
Forbes called the group the "socially woke' generation" that prefers "purpose-driven stores and products informed by conscious capitalism—helping set an ethical-retailing tone among newer merchants."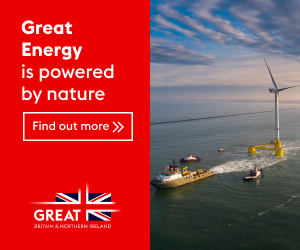 Because of them, Starbucks announced that it will phase out plastic straws from all of its stores by 2020, and that Adidas will only use recycled plastic in all its shoes and clothing by 2024.
Because of them, companies hounded by labor and management issues have constantly faced widespread calls for boycott ignited by social-media users.
Because of them, business as we know it has changed. Today, it's not enough for a company to sell its product to survive; it needs to sell its own image, as well. This new trend is what Harris Guevarra calls the language of the 21st-century business, or, in a word: sustainability. According to Guevarra, the president and CEO of Drink Sustainability Communications, the term's definition has grown over the years.
Whereas its connotation means something green, or as its textbook definition goes "meeting the needs of the present without compromising the ability of future generations to meet their own needs," Guevarra said sustainability now pertains to a kind of holistic approach a company takes in running its business, thereby changing its definition of success.
"If before, you can say that you're successful if you're hitting your financial targets, nowadays, that's just one aspect," the sustainability advocate said in a recent sit-down. "In business sustainability, you also have to look at the social performance of the company. You have to look at environmental impacts. And all these are tied to your policies and management approach. You look at each aspect and it has an effect on finances."
For example, a business granting scholarships is nothing new. But what if a business actually hires its scholars to avoid hiring issues or human-resources problems? The benefit gets doubled. The same goes with policies such as turning off the office aircon at 5 pm or digitizing transactions. Businesses save the Earth, and their money, too.
"There are financial benefits to being sustainable, and it actually solves different business problems," Guevarra said. "That's what companies need to know. I'm sure they practice it, but they're not really aware of it and are not strategically practicing it."
Becoming a sustainable company requires strategy and commitment, and that's what a sustainability report is all about, according to Guevarra. A sustainability report is a collection of data disclosures and stories, with which a company's actions can be based from, with the involvement of employees and stakeholders so that everyone is aligned to one vision.
"Sustainability reporting is important to know the real issues of your stakeholders, both internal and external. It's for branding and reputation also because customers are becoming more conscious of the products they buy, how they are sourced. The report includes a value chain where this is detailed. And millennials and gen Z trust companies that are sustainable."
Guevarra said that out of the top 1,000 companies listed in the Philippines, only 20 plus are actively doing sustainable reporting.
Corporate Social Responsibility (CSR) programs are more widespread, but sustainability is actually bigger than that, he added.
"CSR is just one aspect of sustainability practice," Guevarra said. "It is relationship-building, and usually concerned with the present-day need to give back to the community. Sustainability is more holistic and looks at the short-, medium- and long-term impacts of the business and its community initiatives."
Guevarra added that, while there's a CSR Act in place, the Securities and Exchange Commission will start requiring companies to submit sustainability reports soon. Some European countries and even the US, Hong Kong and Singapore, through their exchange commissions, he said, have already required disclosing their sustainability performance—in their annual and CSR reports, if not actual sustainability reports.
As the only sustainability communications agency in the country, Drink creates sustainability reports that encourage clients to take stock of their operations to make sure that they have a positive effect where they operate. The group covers the whole reporting process, from informing the business about sustainability to working on data—gathering, analyzing, checking, reporting—and then designing materials to communicate the business' sustainability stories.
"We do practically everything a creative agency does, only our focus is sustainability. Beyond the sustainability report, we're making microsites, social-media posts, AVPs, radioserye, brochures, info kits, you name it." Guevarra said of Drink, named after the vitality of taking in water, and the community-building aspect of sharing a toast. "Drink is at the center of the sustainability movement in the Philippines, and we as an agency have the capability to connect everyone."
An AB Literature graduate from De La Salle University with a background in advertising and entrepreneurship, Guevarra established Drink in 2010 as an advertising creative agency that does below-the-line advertising, such as writing brochures and other marketing materials for companies and government organizations.
It wasn't until 2013 that a client looking for help on its report introduced the concept of business sustainability to Guevarra. Banking on his entrepreneurial instincts to survive, he studied all about the concept, eventually earning a certificate in Business Sustainability Management from the University of Cambridge last year, and then being named among the 25 young entrepreneurs from around the globe chosen to join in on the 2018 Westerwelle Foundation Young Founders Program, where he was the first Filipino to qualify.
In 2014 Drink focused on helping corporations become sustainable by aiding them in writing sustainability reports. Now, it is the core product of the agency, according to Guevarra.
Over the years, Drink has made sustainability reports for top corporations, NGOs and government agencies, including Ayala, Metro Pacific Investments Corp. (including subsidiaries Maynilad, Philex Mining and PXP), Pilipinas Shell Petroleum Corp., Universal Robina Corp. and Megaworld Corp., among others.
"My goal is talk to all Filipino corporations and businesses, big and small, about sustainability and then inform them about the movement, to lead a call for sustainable practices in the Philippines," Guevarra said. "I believe that there are a lot of social issues that can be solved by business."