Story & photo by Stephanie Tumampos
Dr. Remedios Flamiano's now multi-million banana tissue culture business, an application of plant biotechnology, was initially a failure, out of her frustration from being a low-paid instructor at a state university.
With no money on hand, and only the support of her husband, who agreed to turn their bedroom in General Santos City into a laboratory for her banana tissue culture, the award-winning scientist-turned-entrepreneur can now grow and culture her banana tissues in her P5-million laboratory after she received support from the Department of Science and Technology's (DOST) Small Enterprises Technology Upgrading Program (Setup) in 2014.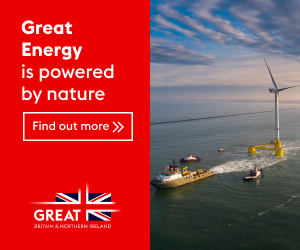 Banana tissue-culture research, successful biz
In her banana plant-tissue culture, Flamiano clones an exact copy of the parent source.
"We would need plant hormones in a gel-like substance inside a culture medium with the sucker planted inside," she explained.
The hormones would initiate the fast proliferation of the plant tissues, which accelerates production. Within three to five months, the sucker would then clone itself to a thousand fold with the same characteristics as that of the parent.
The cloned seedlings will then be put in pots and placed in the nursery for another two months. They are sold at P15 a piece.
Flamiano shared to the BusinessMirror that this kind of agricultural business is the future of the industry. Not only that each seedling is free from diseases. It also provides uniform growth and shorter growth period, giving farmers a chance to reduce labor costs.
She also shared that she has already helped hundreds of farmers through this business, including the banana companies in Mindanao like Del Monte, which has hundreds of thousands of hectares of banana farm.
"I serve 20 percent of this [Del Monte] company's banana plantation," she said.
Each hectare of land would need about 2,000 seedlings which is very easy for Flamiano to produce, given the efficiency of the plant-tissue technology she has developed.
Plant biotechnology application
"The technology we're using on plant-tissue culture is the most advanced technology right now, where we can propagate high-value crops like banana," Flamiano said.
This is also the same technology that can produce disease-free seedlings and quality planting materials for farmers.
The process, however, is not new in any laboratory around the world for commercial application.
In the early-20th century, German botanist Gottlieb Haberlandt conceived the cell-culture concept. In a 2007 published article in the Molecular Biotechnology journal, Trevor Thorpe said, "The period between the 1940s and the 1960s was marked by the development of new techniques and the improvement of those that were already in use."
Thorpe explained that the availability of these techniques paved the way in the 1960s for the application of tissue culture on cell behavior, plant modification and improvement, pathogen-free plants and germplasm storage, clonal propagation and product formation. The in vitro technologies and further studies in plant propagation have given major breakthroughs in molecular biology and agricultural biotechnology.
"The aseptic techniques used are the same advanced technology we're using to produce disease-free seedlings and quality planting materials for farmers," Flamiano said, referring to the method of banana tissue culture.
It is making use of skills on aseptic techniques, such as sterility. It's a delicate process in the laboratory that needs practice.
"When we do tissue culture, we aim for no contaminations because if there are, the plants won't grow and propagate, which is why we have to get rid of microbial contaminations in the lab to successfully grow the plant tissues," she said.
Winning the best DOST Setup adopter
In her speech when she received the best Setup Adopter Award during the 2018 National Science and Technology Week at the World Trade Center in Pasay City in July, Flamiano shared how she journeyed toward the success she is experiencing right now while helping farmers around her community in Davao.
"I can truly say the DOST is really close to my heart because it made me realize my dream not just as a teacher but as an entrepreneur," Flaminiano said.
She recalled how, back in 2014, she tried her luck in applying for the DOST Setup grant. The grant gave her an upgrade in laboratory equipment, such as digital balance, laminar flow, autoclave, distilling apparatus and pH meter.
"I know I have great responsibility for being a champion for the best Setup [enterprise]," she added.
She shared that she is giving her sincere dedication to help uplift the lives of the people in the countryside through the provision of quality materials to poor farmers, and help improve their lives.
Image credits: Stephanie Tumampos