Coca-Cola is taking a proactive stance in supporting the local sugar industry, particularly the small farmers in Negros Occidental. The Company has unveiled plans to build water access facilities using the self-sustaining Agos ram pump model to provide irrigation for block farmers in the sugar-rich province.
Block farming is a method of grouping together small parcels of contiguous land to create a large tract of arable land. This allows farmers to pool their resources together to cultivate a more productive farm.
"This is in line with our commitment to the sugar industry, particularly to the small farmers, that Coca-Cola Philippines will always be their partner. By improving irrigation, we help them achieve better productivity for their sugar farms," said Winn Everhart, Coca-Cola Philippines president and general manager.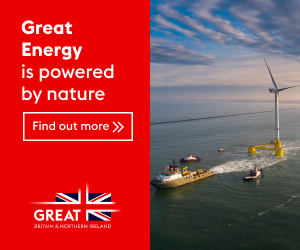 A ceremonial turnover of the water access facility was recently conducted at Sitio Dama in La Castellana town. Everhart, together with employees from Coca-Cola Philippines, Coca-Cola FEMSA Philippines, and Coca-Cola Foundation Philippines, joined La Castellana Mayor Rhumyla Nicor-Mangilimutan.
Together with its implementing partner, the Alternative Indigenous Development Foundation, Inc (AIDFI), Coca-Cola Philippines is looking to complete five more Agos ram pumps for block farming communities in Negros Occidental that will impact 759 hectares of land used for sugarcane and rice and more than 500 households. The water access facilities will be set up in Sitio Cambuktot, Brgy. Mansalanao in La Castellana, Hacienda Mercedes, Brgy. Ma-ao in Bago City, Purok Talong, Brgy. Ilijan in Bago City; Sitio Maninit, Brgy. San Isidro, in Toboso; and Sitio Tayao and Brgy. Camalanda-an in Cauayan.
"Since 2012, we have constructed over 43 water access facilities in Negros. Mostly to provide water access to upland communities who live far from their water sources as we continue to strive to return to the communities or the environment every drop of water that we use in producing beverages," said Cecile Alcantara, Coca-Cola Foundation Philippines president.
The Agos program of Coca-Cola is part of its global water stewardship initiative, which aims to safely return to the environment or bring to the community every drop of water the Company uses in the production of its various beverages. Other water collection and access facilities made available by the Agos program include rainwater harvesting systems and gravity-fed installations.