'THERE is chocolate in Bohol!" answers proud Boholana and chocolatier Dalareich Polot. Dubbed the Chocolate Princess of Bohol, her mission is to include Bohol in the world's chocolate map.
Tablea to fine chocolates
Tablea, the processed cocoa used for hot chocolate drinks or chocolate rice porridge, has always been a part of Dalareich's family.
Its humble beginnings started with Lola Tomasa's Tableya, which was a hit with her local patrons. When she passed away in 1994, Dalareich's mother, Elsa, inherited the small business.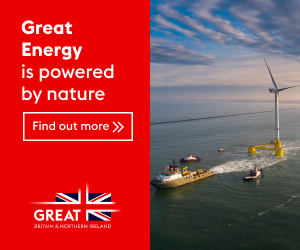 From then on, Elsa and husband Ricardo Polot made Tableya their side business while they worked as a street cleaner and tricycle driver, respectively, to augment their income and provide for their four children.
"My parents sold Tableya as a living, I grew up making and selling tablea," she said in an interview with the BusinessMirror. "My siblings and I were able to go to college because of that."
Dalareich was able to complete a degree in Computer Engineering at the Bohol Island State University and immediately started building her career, however, she wanted something grander for the family business.
At first, she helped in redesigning the packaging and then went the rounds of purchasing offices to introduce their products to supermarket and malls.
Ultimately, she dreamed of adding more value to their food products. "I wanted to innovate our traditional Tableya and produce bean-to-bar chocolates just like those we bought abroad. Maybe I can study one day in Europe for that."
Luckily, opportunities knocked on her door one by one.
In 2011 Dalareich was chosen to be a part of the 10,000 Women Business Training Program at the University of Asia and the Pacific. Funded by Goldman Sachs, a US investment bank, the scholarship provided business and management education, a grant given to underserved women around the world.
She was also hailed as the first grand winner of the Young Women Entrepreneurs Bootcamp, a business-pitching competition among 30 young, local entrepreneurs. She pitched making Bohol as a world-renowned producer of bean-to-bar chocolates.
In 2014 Dalareich scored another scholarship on chocolate making at Cacaolab of Ghent University in Belgium. She was among the 15 scholars from developing countries who were able to learn from the top chocolatiers in the world.
In September 2016 she was invited for an all-expense paid study tour program sponsored by the US government as an International Visitor Leadership Program Fellow. One of the top five young entrepreneurs in the country, she was invited by then-US Ambassador to Philippines Philip Goldberg. For a month, she studied small and medium businesses and built a business network.
Getting help to giving back
Her studies abroad made her realize that there is much to be done back home.
Upon returning from Ghent University, Dalareich launched her Ginto Chocolates, a line of bean-to-bar chocolates using cacao beans sourced from different towns of Bohol—Calape, Carmen and Sierra Bollunes.
Despite the fact that Bohol does not have big cacao plantations, Dalareich worked closely with small farmers for her chocolate production in micro batches, taking note of the fact that every Boholano household hosts at least two cacao trees in their backyard that were planted by past generations.
"Bohol is suitable for cacao [cultivation] like the rest of the country. We're so blessed that ours is a tropical country where cacao grows. Even in the municipality of Carmen, where the Chocolate Hills is located, there are cacao trees around," she said.
Last year the Dalareich Chocolate House in Tagbilaran was opened to the public, dubbed as the first-ever chocolate factory in Bohol.
Funded by a grant by BPI Sinag Accelerate, a business-pitching competition where she won, the chocolate house welcomes tourists and visitors to learn more about the cacao industry in Bohol.
For her, this is just the start of making the island of Chocolate Hills known for its fine chocolates, literally. "Bohol is already famous for its Chocolate Hills internationally. Our goal is to add another title—the 'Home of Chocolates.'"
Last year Dalareich's chocolates reached a wider audience at the Salon Du Chocolat in Paris, France. Alongside popular local brands, such as Malagos chocolates, Auro Chocolate, Hiraya, Kablon Farms, NutraRich, and Theo and Philo, she was able to introduce Bohol's finest chocolates.
In 2019, she plans to open store branches outside Bohol, as well as export her brand of chocolate-y goodness to the world.
Image credits: Gelyka Ruth R. Dumaraos