Story & photo by Edd K. Usman / Special to the BusinessMirror
If there are still women who have doubts about combining motherhood and career, they can put their doubts away.
Motherhood and career can thrive together and be successful in both, at the same time.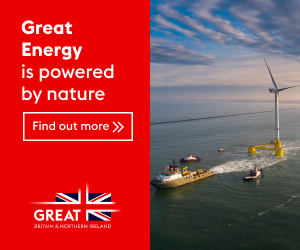 A Malaysia-born scientist—Florence Tan—has got it all figured out, no less in the United States National Aeronautics and Space Administration (Nasa). And will continue to do so for many more years.
Of course, she had some doubts in the beginning, she being a human being like all of God's people with frailties and failings.
But she persevered in raising her two children and while working on her projects in Nasa—challenge of not quite near-impossible twin tasks of raising children, and as systems engineer, manager and instrument operator for Nasa flight space projects.
In her case, all that she needed was to continue to believe in herself, persevere, never quit and asked her peers.
She likened her fete as being parallel with runners in a synchronized race, she told the BusinessMirror on the side of a news briefing during the opening of the National Science and Technology Week in World Trade Center in Pasay City on July 17. Tan and other Nasa scientists were among the resource speakers at the NSTW that was led by the Department of Science and Technology.
Nasa lead engineer
Her "work" was as lead electrical engineer at Nasa Goddard Space Flight Center (GSFC) for 32 years had her design multiple space flight mass spectrometers for the space agency.
Under her belt were instruments like the Mars Science Laboratory Rover SAM in 2012 to present; Mven NGIMS, 2014 to present, Ladee NMS, 2014 and ExoMars Moma.
If that's not enough, she worked as a cognizant engineer and programmer for the Cassini INMS from 1997 to 2017 and Cassini-Huygens GCMS from 1997 to 2005 instruments. These two while carefully balancing her time with motherhood.
The Cassini spacecraft was a collaboration between Nasa, the European Space Agency and the Italian Space Agency to send a probe to study the planet Saturn and its system.
Pregnancy and work
She had her most difficult and happiest times working at Nasa.
"Nine months before [giving birth to my daughter in 1995], I tried to get a lactation room where I can continue nursing the baby and pump my milk so I can have a supply," she recounted.
"That was pretty much the hardest because I was building Cassini [for its launching in 1997] and I was also getting my master's degree and I was also having a baby," Tan said.
The Nasa scientist, who also credits her parents for supporting her career at the space agency, noted that the end of that period "was the most fruitful in one way."
"I had two babies, between 1995 and 1997, and I got my master's degree. I was trying to nurse a baby…and I had Cassini and then Huygens and a third one that was canceled," she recalled.
Tan also built another spacecraft for Mars, describing that span of time as "most intense… I was lucky, my parents helped me with the baby." Her husband, an engineer, was in school.
'Hardest thing I did'
All this time she was trying to get a room for the pregnant women of Nasa, where they can nurse their babies but her difficulties in having a space (no pun intended) for the mothers drove her to quit.
"I finally decided I give up trying to get a room. After I had my first baby and I looked around and I saw all these women who were pregnant. You know, when you are pregnant, everybody is pregnant," she said.
But that scene rekindled her desire to get a lactation room at Nasa for the women who became pregnant after her. She talked to human resources, architect and legal office to enlist their support. Undaunted, she finally got her wish and got a room for the mothers.
"In 1999 that was the hardest thing I did, from the point of view of 'why hard,' because you have to work with all the groups and Nasa people. You have to work with all," she added.
Behind all this, she pointed out the importance of human interaction to get one's message across and realize one's dream, the things one is working on, like the lactation room.
"It is the human interaction, in my career, when I was working with others, [that spelled] the difference," she noted.
Happiest time
Her happiest time, Tan said, is every time she looks back and realized what she had accomplished—among them, nursing and raising two children and building Cassini and the other Nasa instruments.
She said it was not really competition; her boss was very supportive, really backing her, which helped her so much.
Doubts as a child
Tan admitted she had some doubts when she was a child. She was scared and almost cried when faced with problems she thought she had no way of solving them.
When she was a student, she had that experience while designing a software with no one teaching her or showing her the way.
"I figured it out by working really hard, testing and over time succeeded that you get [make the struggle worth it]," she said. "The wisdom of age, that's the fun about success."
Don't be shy to ask questions
She said people should not hesitate asking for help, admitting you don't know something, she said. "They will help you; the key is collaboration, it is team work. It is not about me, it is about 'I will take my team to lunch.'"
Tan also had some advice for Filipino students. In the US she has been a staple of speaking engagements, where she talked to lots of children—from high school to college level—on building careers.
"I always say it is OK to ask questions. There is no such thing as stupid question. You can always learn, and you can always inform, you can always clarify. So, for kids, don't wait, ask questions and communicate.
"The thing is, if you don't ask a questions, chances are somebody else in the room probably has the same problem and is too shy [to ask]. I am sure of that," she said.
She said one of the things that students always think when they build their career is, "it is too late. I cannot do this anymore."
"There is no such thing as 'too late,'" she explained. "If you want to do something, go, do it and don't let somebody tell you cannot do it."
Value mathematics
Students, she emphasized, must value mathematics. "If you feel being not sure about a certain equation, you ask and you clarify and many people will help out."
"If you don't want to ask a question, you won't know the answer," Tan said.
Awards for excellence
At GSFC, she worked at the Women's Advisory Committee that helped her organize, specify, establish and built GSFC's first lactation room and established the Goddard lactation program.
She's been president of the Goddard Chinese American Club, and was a member of the Goddard Women Advisory Committee for multiple years.
Among the awards she received for her work included the Nasa Medal for Exceptional Achievement, Robert Goddard Award for Outreach, Solar System Exploration Special Award Act, as well as many Goddard Special Act Awards and Goddard Peer Awards.
In the list also included being the Spring 2013 commencement speaker of the University of Maryland A. James Clark School of Engineering, and a panel member on the ninth Annual Women in Leadership Forum: From Computer Age to the Digital Age at the National Archives in 2016, assembly speaker at Phillips Exeter Academy in 2015, speaker at Salisbury Forum Connecticut in 2015 and panel member at Maryland Women's Heritage Center.
Tan grew up in Malaysia and speaks English, Malaysia's Bahasa and Chinese dialects.
She has a Bachelor of Science degree in Electrical Engineering from Maryland University, a Master's of Science in Electrical Engineering as well as Master's in Business Administration in E-Commerce from Johns Hopkins University.
She promotes science, technology, engineering and mathematics in many ways. Her two children are now in college . Her hobbies include reading, orienteering sport and a volunteer yoga teacher to her fellow workers and neighbors since 2008.
 ****
Usman is a freelance journalist who is on science, information technology, current events, etc. He won the "Best Science Feature Story" in the first University of the Philippines Science Journalism Award 2018 on February 17, and the DOST-PCIEERD "Kabalikat Award" for Print Media on June 27, 2014.zwz