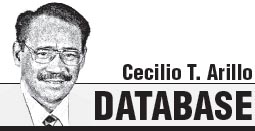 As a significant contributor to the country's economy, the multibillion-peso Philippine maritime industry must adapt to the changing times and keep up with the latest innovations and modern technologies.
Three major maritime sectors that stand to benefit from modernization, automation and other evolving technologies are shipping, shipbuilding and ship repair and maritime manpower. Ports and harbors and container and freight companies whose work and services are interrelated to the three sectors must also implement parallel programs for a more harmonious and productive collaboration.
Recent development is quiet encouraging as shipbuilders constructed massive ships that are of newer models and designs, automation and containerization for fast, safe and timely loading of goods and passengers.
The Philippines is one of the top 10 largest shipbuilding countries in the world, employing over 46,000  highly skilled workers, according to a recent working paper published by the Ateneo School of Government, "Growing the Philippine Blue Economy: Policy Challenges and Opportunities."
What remains to be the bane of the industry is, however, the presence of a considerable number of smaller vessels that operate in the roll-on/roll-off terminal system using secondhand class cargo ships that were converted into passenger-and-cargo vessels. Their safety and security features are sometimes compromised as they are used for purposes other than what they were originally built for.
Between 2009 and 2014, the Maritime Industry Authority has recorded about 20 major maritime accidents involving passenger-carrying ships. Of this number, 19 are vessels imported as secondhand ships and only one was built locally. Marina and other relevant agencies, including financial institutions, created a financing program to support and encourage the construction of new ships at local shipyards.
The Marina, the country's regulatory and supervisory agency, is mandated by law to address ship modernization program with the safety and security of millions of people in mind as they rely on interisland passenger shipping lines to take them from one island to another and transport goods to various ports in the country to sustain the nation's trade and economic growth.
The participating sectors will have access to the subsidy to assist shipping companies in replenishing their fleet with modern vessels to help the local shipbuilding business flourish rapidly.
The world's sophisticated shipping companies have automated most, if not all, of their processes, in both their offshore and onshore operations. They are able to do so because they can afford to buy modern and sophisticated technology and infrastructure, like satellite communication facilities. For fast and accurate third-party certification and verification of transactions, some of them are now using blockchain technology.
With blockchain, officers and crewmembers can communicate faster with one another and easily sort out tedious administrative documentation work in the shipping industry.
Although a more sophisticated and faster Internet access may not be available in the country right now, various sectors in the maritime industry can avail themselves with adequate software and hardware systems to automate their processes, including online certification, verification procedures and other simple transactions. Training and education programs are now available through e-learning and simulation courses.
The latest breakthroughs in the maritime industry is in green shipping, a subject that included activities sponsored by the International Maritime Organization, Global Maritime Energy Efficiency Partnership project with the United Nations Development Program and the Global Environment Facility, an IMO-sponsored workshop participated in by 30 maritime educators.
The workshop, the second of its kind in Asia, is designed to equip those in the industry with knowledge on ship-energy efficiency. For example, trained Filipino crews are expected to have the necessary knowledge to reduce fuel consumption and greenhouse-gas emissions.
Looking at geography and demography, the Philippines is, in fact, a maritime country with 52 natural harbors scattered in over 7,107 islands and a land area of more than 300,000 square kilometers. Strategically, the country is propitiously located at the center of the globe, six to 18 degrees above the equator between the South China Sea and the Pacific Ocean.
It's only in this country where these two great oceans merge at Escarpada Point, off the coast of Santa Ana town in Cagayan province, an ideal getaway to China, Japan, South Korea and the rest of world.
Because of this, our policy-makers must put a high priority on the maritime industry, bearing in mind that the Philippines is archipelagic and maritime, not an agricultural country.
To reach the writer, e-mail cecilio.arillo @gmail.com.