WHEN my daughter was born in 2006, it was overwhelming for I was a full-time working mom. More than the hours and periodic traveling, the focus demanded at the growth stage of our company was tremendous. I was also at the last few months of my Executive MBA at that time.
On the other hand, anyone who knows me knows that I love children. I love observing babies develop.
I always wondered how nature could be maximized by nurture.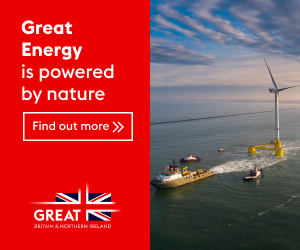 One day, in one of my market checks in SM Southmall, I was waiting for my staff. I was around seven months pregnant then. I went to National Book Store and chanced upon this book, How to Have a Smarter Baby: The Infant Stimulation Program for Enhancing Your Baby's Natural Development, by Dr. Susan Ludington-Hoe.
This book led me to "my fundamentals of fundamentals."  It was enlightening to realize that the five senses are any person's gateway for learning. How much we are able to develop them gives anyone a good head start.  Furthermore, I learned that the five sensory organs that our babies develop by the age 2 are the five senses they will use for the rest of their lives.
During my maternity leave, I made an excel sheet of sensory development activities that I learned from the book.  I made individual columns for Visual, Touch, Olfactory or Smell, Auditory and Movement. I didn't include Taste at the time since I was breastfeeding then. I created a worksheet from zero to six months as an easy guide for my daughter's nanny and me.  Below are some of the exercises I did for both my kids from zero to six months:
VISUAL: (staring newborn) Use black and white pictures (You can make them with black-and-white colored paper based from the book and follow the instructions on how to use them.). These are used from newborn to 2 weeks. You can hold them 10 inches to 13 inches from baby's face and just observe how a baby focuses on the figure. There are more exercises specific for each period from the book.
TOUCH: (first month) Use a powder puff while naming each body part of the baby, then let baby hold powder puff for 30 seconds so the baby can feel the texture.
OLFACTORY OR SMELL: (first month) Choose any three scents you have at the house like Cologne, Peppermint and Vanilla. Pass each scent three times near the nose then count up to 10 before the next scent.
AUDITORY: (second month) Sing "Mary had a little lamb, little lamb, little lamb. Mary had a little lamb with fleece as white as snow." Shake a bell or rattle every time you say the word "lamb"; (fifth month) Cover your face with 8×11 sheet of plain paper. Tell baby, "Talk to me if you want to see me."  Whenever he vocalizes anything, show him your face, give him a kiss and start again. Continue for two minutes.
MOVEMENT: (first month) Tummy time for me starts as early as newborn for 1 to 2 minutes, 2 to 3 times a day. According to the article "How Sensory Play Can Help Your Baby's Brain Development" by Jackie Edwards, "Experts say that sensory play is important because play experiences, combined with the five senses, helps build cognitive skills.
Moreover, sensory play is the foundation of all the skills that your child will learn in school, such as reading, writing and solving math problems. Cognitive skills such as math skills begin to develop once your baby recognizes patterns. Meanwhile, science and technology skills develop once your child learns to observe and experiment with the things around him."
I observed how doing sensory development exercises (bit.ly/2KJ5tuo) religiously for a year resulted to my kids being more receptive to new knowledge. Moreover, it allowed me to also know my child's personality and learning "style."  This was especially helpful when my kids reached school age.
Another eureka moment was, while it was tempting to buy popular toys in the market, I only bought three toys for the first six months. All of the other toys, either I made myself or utilized things from the house. I kept in mind to give my baby playthings that will not just entertain but aid in my child's brain development. For me, the three must-haves are 1) a highly researched activity blanket and play gym that has black and white graphics; 2) a mobile with black and white graphics; and 3) a textured rattle that can both produce sound and provide tactile stimulation when shaken. Few but "hardworking" toys allowed better familiarity for my baby, not to mention savings for us to use in baby gym classes and the like.
Today, both my kids like to study and excel in school with very little prodding.  They enjoy core subjects, especially math and science. I truly believe that the sensory development exercises served as great foundations for them to nurture their individual gifts. More than that, I believe these exercises build values like grit. Can you imagine how a baby perseveres during tummy time just to lift his head?
It takes a bit of an effort to do these exercises. But I told myself then, what is two years compared to the foundational benefits for my child's future?