IN my work in blockchain, cryptocurrency, there has been a talk about initial public offerings (IPOs) not being the only game in town when it comes to corporate fund-raising. The initial coin offerings (ICOs) have been touted as the next big thing because of lesser regulation, faster raise and more important, no dilution in ownership.
So it was with great joy that we learned that the biggest IPO this year was in real estate.
This columnist had a chat with the incoming chairman of the Urban Land Institute and managing director of  D.M. Wenceslao and Associates Inc. (DMW) Buds C. Wenceslao.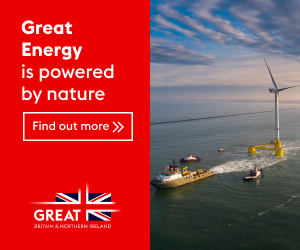 D.M is an integrated property developer with expertise in land reclamation, construction and real-estate development, announced recently the successful closing of its IPO.
What does the IPO mean for the company? 
"With our more than 50 year execution record in real-estate development and construction, the proceeds raised from our IPO will be able to expand our real-estate portfolio through a mix of commercial and residential projects in Aseana City. These pipeline projects will continue to increase our recurring revenue streams and sustain our long-term growth."
What does the IPO mean for the Bay Area/future pipeline? 
"With the IPO proceeds, the company will be able to address the substantial demand for real-estate products in the Aseana city (and the Bay Area). Over the next five years, the company will be able to accelerate the rollout of new supply of residential, office and retail products in Aseana City."
How far are you from being the walking capital of Metro Manila—"As a developer which prioritizes public spaces, the company has dedicated a portion of the use of proceeds to go toward building Aseana cCty's infrastructure and common areas. We expect that these urban elements will showcase the unique walkability features of Aseana City within the next five years."
DMW has raised a total of P8.1 billion through the sale of 679.2 million shares, or 20 percent of the Company's total issued shares at P12.00 per share. The net proceeds amounted to P7.6 billion after deducting the applicable fees and other expenses related to the offering. About P3.7 billion or 49 percent of the net proceeds will be used to fund the development and construction of the Company's nine planned real-estate projects.
Approximately P2.9 billion or 38 percent will be used to obtain land assets through potential share acquisitions, while the remaining P1.0 billion or 13 percent is intended to fund the development of infrastructure within Aseana City and for other general corporate purposes.
"Despite a volatile market environment over the past months, we are extremely satisfied to successfully complete our offering," said Delfin Angelo C. Wenceslao, CEO of DMW.
For full-year 2017, DMW reported a net income of P1.56 billion which represents a growth rate of 30 percent from 2016 and a net profit margin of 52 percent. Recurring income from leasing of land, office and commercial space equaled 50 percent of its revenues.