In the digital age, a brand's social media likes and followers are considered monetary values. A cosmetics brand with 1.5 million followers on Facebook with strong online engagements can be perceived as a company with better makeup products, compared to a makeup line with just 100 followers with zero comments from its followers. In essence, the way netizens react to your brand's social media presence contribute to how many consumers will notice and trust your brand more, and thus, will actually pay for your offerings.
While there are various technical tricks in gaining followers and likers on social media platforms, nothing can beat an authentic brand with products, services and vibe that consumers can truly relate to. At the time when social media presence is everything, you'd want to have a brand that customers would feel special to be associated with, in order for them to invest money in it.
With our selfie-obsessed, hashtag-driven and influencer-based business culture today, the easiest way to attract your consumers to invest financially and emotionally in your brand is through the power of one of the visually oriented platforms today– Instagram.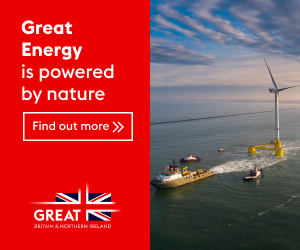 Do you actually have to constantly set aside Instagram boosting budget to attract paying customers? It varies. But making your business Instagrammable itself could be one of the best ways to win loyal clientele and gain more revenues.
Dreamy "Unicorn" Café, a whimsically unicorn-themed resto-cafe in Mac Arthur Highway, Malolos, Bulacan, attracts hundreds of customers from as far as Ilocos.  Even on a pouring day, it is still jampacked until its closing time. Even after the addition of a third floor, customers will still be found patiently waiting outside to dine. All because they want to have Dreamy Unicorn Café as their backdrop in their social media feed.
Here's why having Instagrammable products and services can make your business an instant hit, based on what we can learn from Dreamy "Unicorn" Café:
Selling A Dream
"Would you like to wear a unicorn onesie?"
That's the basic question you'd be asked once you enter in this pastel-colored café. The unicorn onesie not only reminds of one's colorful childhood, but it also offers a whole new world of magic where you, as a diner, can be a unicorn for a day while at Dream Unicorn Café.
Having a unique "Instagrammable" offering sells not only your products or services, but a new concept that customers can incorporate and embrace into their lifestyle. If you are selling a dream far from your consumers' reality, that attribute is quite priceless. If you are selling a quick moment of fantasy through your services and products, do not be surprised if your consumers come knocking in your door to buy your products, as they share about your business to the world through their IG accounts. More customers = more revenues.
Creating Aesthetics For Your Customers
With its flurry of pastel-colored tables, rainbow-hued bunk beds, lovely cushions, and ponies and unicorn decors, Dream Unicorn Café has inevitably chosen a design aesthetic that  clientele can draw into. If there's one common thing among Filipinos, it is our innate love for beauty. And our desire to be forever associated with it. Dream Unicorn Café's color schemes and specifically themed embellishments represent its customers tastes and interests. And if there's a  thing that the power of social media has taught us, it is that each of us can showcase our tastes, personality and choices to the world through our online platforms.
Once you have mastered your target market's profile, you can easily build a theme and become consistent with your brand's aesthetics. Your business can effortlessly attract an army of loyal fans with the same interests in no time by consistently
catering them with Instagrammable products and services. Whether you are selling cute pencils in nice packaging worthy of flatlay photos, or a restaurant with good wall decors where clients can take photos of themselves in their outfit of the day (OOTD), making your business a subject of beauty in your clients' IG feed can surely put your business into high sales rocket.
Documenting A Special Moment
Having your business snapped at your clients' IG feed or story says a lot. They are actually cementing a moment they had experienced with your brand, product or locale. They are actually sharing what they feel about your business, real time.
As the first unicorn-themed restaurant in the Philippines, Dreamy Unicorn Cafe affords customers well-curated rice meals and Western snacks for as low as P79, while enjoying the whimsical experience of eating with and as unicorns. Both adults and children are offered unicorn costumes to wear upon entering, which they can don for as long as they are inside.
Guests are treated to rainbow-colored toasts and waffles, colored nachos, and filling shakes and frappes called  "Fancy Pony Creations". Here, you will find cheese sauce-drizzled Cheezy Bacon Fries mixed with purple nachos, and sandwiches like Bacon and Egg with bread painted in rainbow-hued swirls. The food styling, unicorn props and overall interior design of this cafe make for an overall IG-worthy experience.
Belle Kasilag, the 24-year old founder of this cute cafe, understands the importance of giving her customers a one-of-a-kind experience.
"That's the difference between us and other unicorm-inspired restaurants. We have unicorn onesies that are free to use for customers, so that while eating, they can wear one. In other cafes, customers can only wear the suit for pictures, then they have to take it off afterwards," shared Kasilag. "Here, people can enjoy the experience of being a unicorn while eating, because not everyone can easily afford a onesie."
Having IG-worthy offerings allows your customers to have special moments they could cherish forever. Nothing can beat a series of memories that are documented in their Instagram feed, for the world to see.
Put all these factors together and you can actually build a network of consumers who will effortlessly market your brand for you, just by showing appreciation for what you cater through posting about your business in their IG account. Not only you can cut down marketing costs, but you can even attract more revenues from incoming customers as your brand gets famous organically in the digital world.
Image credits: Gretchen Filart Dublin