NICOLAS PAEZ heads to the International Container Terminal Services Inc. (ICTSI) Pueblo de Oro Championship bristling with confidence coming off a breakthrough victory over the weekend, ready to pounce on the very same cast he beat at Del Monte and earn another title shot in the P3-million event in Cagayan de Oro City.
But the Venezuelan-American shotmaker will be hard-pressed to duplicate his feat and will be as much tested as the rest of the field at the Robert Trent Jones II-designed Pueblo de Oro layout that features daunting natural ravines and sleek, unpredictable putting surface.
After playing consistently to clinch his maiden Philippine Golf Tour (PGT) victory, emerging the only player to complete a run of under par scores at the mountain-top layout, Paez would need to raise the level of his game at Pueblo in anticipation of his rivals' charge, including the Korean duo of Lee Song and Kim Joo-hyung and local aces James Ryan Lam, Tony Lascuña, Jay Bayron, Jobim Carlos, Elmer Salvador and Jerson Balasabas, among others.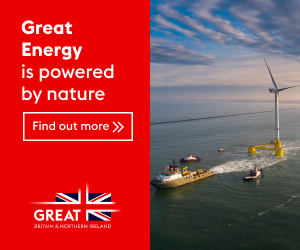 Song and Kim, for one, are raring to atone for their final round miscues at Del Monte with the former failing to force a playoff with a last-hole bogey and the latter blowing an early cushion with a disastrous triple-bogey on the ninth.
The local aces are also out to foil their foreign rivals' drive for another win in the fourth leg of the circuit organized by Pilipinas Golf Tournaments Inc. with Lam hopeful of finally snapping a long title chase after a joint runner-up finish last week on a birdie-birdie finish.
In contrast, Lascuña is out to make up for his uncharacteristic final round meltdown, hobbling with a 74 that dropped him to joint fourth after sharing the third round lead with the young Kim.
But there are a lot of others, including the lesser lights, armed with games honed up by the weekly PGT tournaments, virtually making them contenders for the top P550,000 purse in the 72-hole championship organized by Pilipinas Golf Tournaments Inc.
They include Justin Quiban, Mhark Fernando, Jet Mathay, Rufino Bayron, Erwin Arcillas, Johvanie Abaño, Ferdie Aunzo, Jun Bernis, Marvin Dumandan, Albin Engino, Jelbert Gamolo, Zanieboy Gialon, Kris Etter, Rene Menor, Robert Pactolerin, Ebarra Quiachoin, Joenard Rates, Gerald Rosales, Mars Pucay, Orlan Sumcad and Arnold Villacencio.
Clyde Mondilla, who ended a string of missed cut stints with a joint 16th place effort at Del Monte, also hopes to finally recall his fierce form hampered by a slight back injury and get back into early contention in the event backed by BDO, KZG, Custom Clubmakers, Meralco, Sharp, Champion, Summit Mineral Water and PLDT.
Golf legend Frankie Miñoza, winner of the last PGT Pueblo de Oro event in 2013, is also in the fold, providing prestige and honor to the tournament that has continued to draw participation from a number of foreign bidders.
Among them are American Lexus Keoninh, Japanese Taisei Mochita, Issei Mori and Rio Mori, Korean Park Jun-sung, Spain's Salvador Paya Vila and Manila-based Dutchman and PGT Eagle Ridge leg winner Guido Van der Valk, all going flat out to stop Paez.
A select group of pros, meanwhile, tests the Pueblo de Oro layout in today's pro-am tournament with Engino going for a record third straight victory after ruling the Apo and Del Monte stops.