Peace means serenity, calmness, quietude or stillness. But during the early times when the rulers of countries desired to acquire foreign lands or settle disputes, they go on invasions and conquests. So peace is the absence of war.
Even the Catholic Church organized military expeditions called crusades to liberate the Holy Land from the Muslims from 1095 to 1291. During the Middle Ages, conflicts are resolved by war.
Saint Elizabeth of Portugal is called Patroness of Peace for having prevented wars and bloodshed between her son and illegitimate brothers, her son and her son-in-law and her brother and a cousin.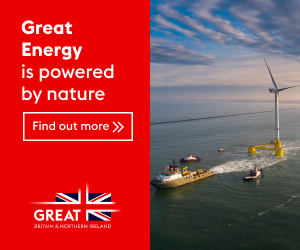 Peacemaker
Her role as a peacemaker started in 1323 when her son, Alfonso, declared a war against his illegitimate brothers. Elizabeth rode a horse between the sons of King Denis to make a truce and avoid bloodshed among the soldiers of both groups.
When Dennis fell ill in 1324, Elizabeth devoted all her time caring for him. She never left him except when she attended to her church services.
During his yearlong illness, the queen offered sacrifices for his spiritual wellness. Her prayers were answered, for Denis repented for his sins and died peacefully the following year.
A capstone of her prayers for him was her pilgrimage to Santiago de Compostela, Spain, then to Coimbra, Portugal, for a period of mourning in a house built near the convent.
Her peace-making task was followed by reconciling Ferdinand IV of Castile, Spain, and his cousins, who laid claim to the crown. Then she pacified her brother James 11 of Aragon, who had a quarrel with Ferdinand IV.
In 1336 she traveled to Estremoz, Portugal, despite her bad health to reconcile her own son and the King of Castile, the husband of her granddaughter Maria, who is being neglected and abused by the king himself.
She succeeded in reconciling her family members, thereafter she received the last rites of the church and died peacefully in the presence of her son and daughter in law.
She was buried in the Poor Clare's Monastrery in Coimbra. Pope Urban VIII canonized her in 1625.
Affectionate queen
Elizabeth is the daughter of Peter III King of Aragon, Spain, and Queen Constancia, daughter of King Manfred of Sicily, Italy. Named after her great aunt Saint Elizabeth of Hungary, she was born in 1271 in Saragossa, Spain.
At an early age, she exhibited a sweet disposition, piety and self-denial. At the age of 12 she was married to Denis, King of Portugal. He tolerated her devotions—rising early to recite her daily prayers before attending the Holy Mass.
Modest in her deportment, she was determined to "serve God in all things." Somehow, she tolerated her husband's infidelities to the extent that he had children with other women.
Although deeply hurt by her husband's scandalous behavior, she prayed unceasingly for his conversion and accorded him courtesy. They had two children, Alfonso and Constancia.
Through the years, "she strove to gain his husband's love with her courtesy and constant sweetness, cheerfully nurtured their children and took care of their education," Rev. Alban Butler said in "Saint Elizabeth, Queen of Portugal"   in Lives of the Saints.
She lovingly cared for "Denis's illegitimate children, too, providing for their present and future welfare" (Joan Cruz, 227). 
Reproached for her attitude, she answered, "If the king sins, am I to lose patience and, thus, add my transgressions to his? I love better to confide my sorrows to God and His holy saints and to strive to win back my husband by gentleness."
Elizabeth spent her money for her charitable concerns. A hospital was built in Coimbra for the poor and strangers. An orphanage was provided for foundlings.
Penitent women were rescued from sinful life and helped to start a new life. She allotted marriage dowries for poor girls.
A convent was built for the Poor Clares at Coimbra, which she honored with countless miracles after her death.
****
Damo-Santiago is a former regional director of the Department of Education National Capital Region. She is currently a faculty member of Mater Redemptoris Collegium in Calauan, Laguna, and of Mater Redemptoris College in San Jose City, Nueva Ecija.
Image credits: Wikimedia Commons